Casper College offers variety of classes for educators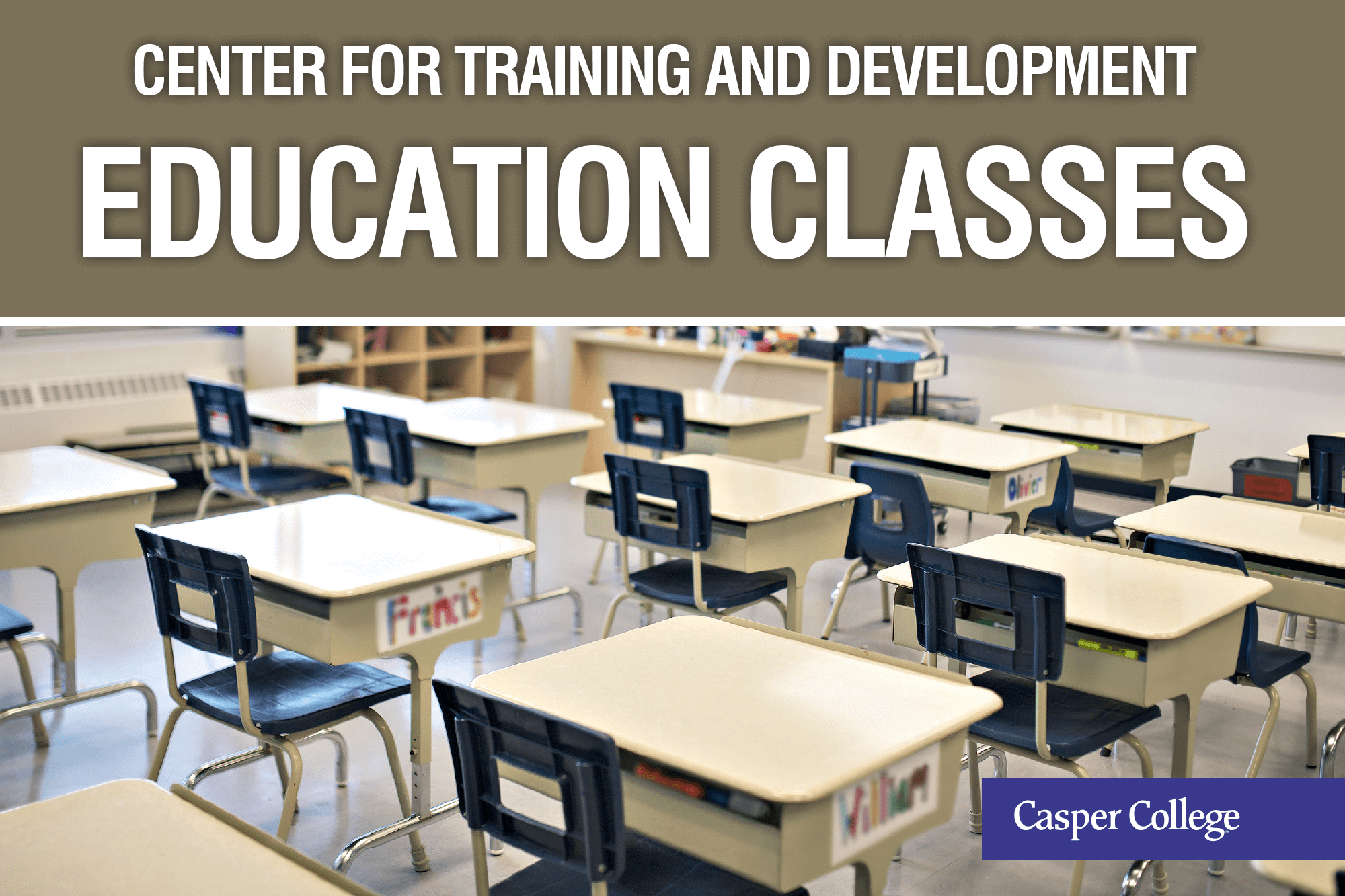 Workforce Training and Professional Development at Casper College offers a large selection of classes for educators. Each course lasts for six weeks, and two start dates are available in the fall, one in September and the other in October.
Creating a Classroom Website is a fun, easy-to-understand course for teachers that will help them become more modern, effective, and dynamic while helping them build a published classroom website complete with content, images, animation, links, and a blog, according to Ed2Go.
Homeschool With Success is for those wanting to know how to homeschool their children to "ensure that they get what they need academically and socially." The Ed2Go class will provide information and guidance so that parents and guardians can plot their homeschooling class for years to come.
Teachers wanting to have a more orderly and peaceful classroom are urged to enroll in Solving Classroom Discipline Problems. The Ed2Go course "provides a step-by-step approach to effective, positive classroom discipline, and it's continually rated by teachers as one of the most valuable they've taken."
A class specifically for those teaching preschoolers, Teaching Preschool: A Year of Inspiring Lessons, will show participants "… how to develop creative and balanced preschool lesson plans for every month of the school year." The Ed2Go class will also equip participants "… with a lesson plan template, and over 100 engaging and interchangeable activities for circle-discussion, art, literacy, motor skills, science, and music."
Finally, Reading Strategies Suite "… is comprised of four classes that will help teachers develop effective reading strategies," said Sarah Schneider, workforce training specialist at Casper College. According to Schneider, the four classes are Ready, Set, Read, Guided Reading and Writing Strategies for Maximum Student Achievement, Guided Reading: Strategies for the Differentiated Classroom, and Response to Intervention: Reading Strategies That Work.
The cost for each course, except for Reading Strategies Suite, is $89. The cost for Reading Strategies Suite is $395. Schneider noted that PTSB credits are available through the Wyoming Professional Teaching Standards Board for these classes.
To register for these classes, as well as find more classes and full class descriptions, go to ed2go.com/casper. For more information, contact Schneider at 307-268-3847 or sarahschneider@caspercollege.edu.
Subscribe
If you enjoyed this story, receive more just like it: