For fifth year program receives prestigious award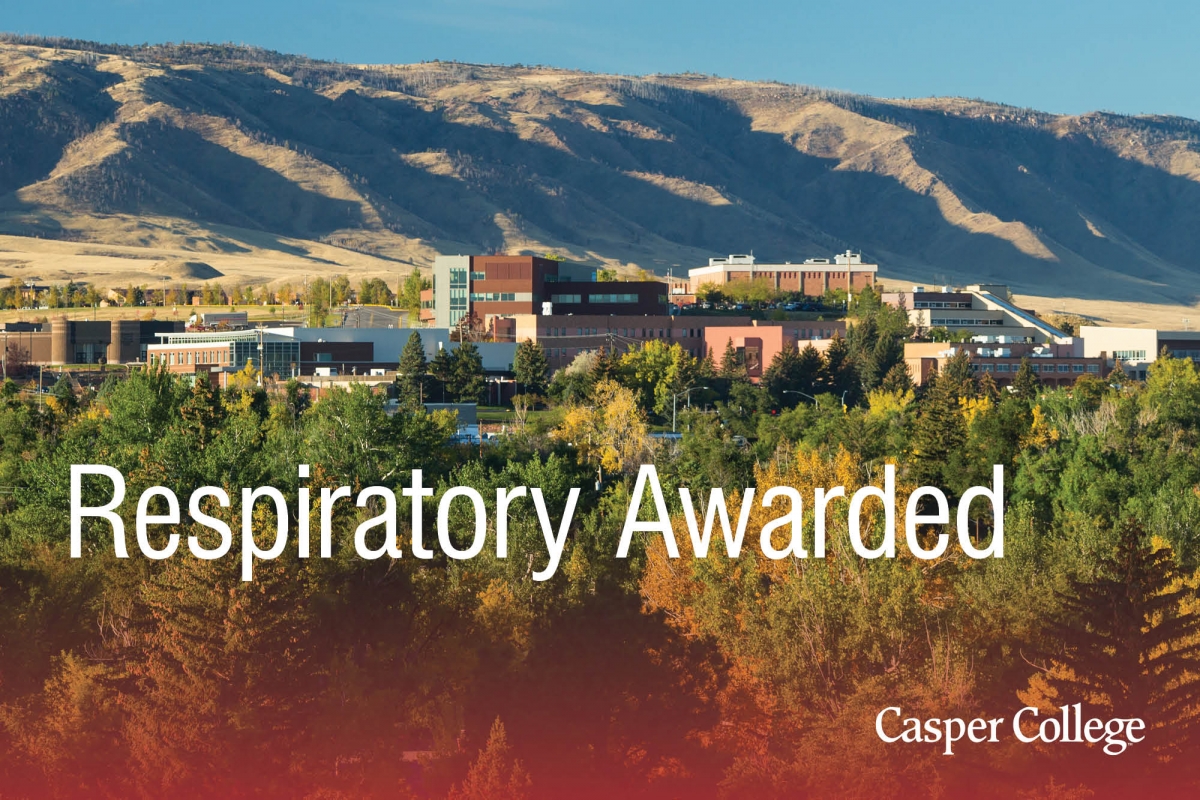 The Casper College Respiratory Therapy program, for the fifth year in a row, has been chosen by the Commission on Accreditation for Respiratory Care to receive the Distinguished RRT (registered respiratory therapist) Credentialing Success Award.
"Receiving the CoARC RRT program of distinction award for five years in a row is truly a milestone for our program," said Doug Neubert, respiratory therapy program director.
According to CoARC President Pat Munzer, the Casper College program is among a select group of programs to receive the recognition. "From a program effectiveness perspective, the CoARC views the RRT credential as a measure of a program's success in inspiring its graduates to achieve their highest educational and professional aspirations," Munzer said.
Programs awarded were required to have three or more years of outcomes data, hold accreditation without a progress report, document RRT credentialing success of 90% or above, and meet or exceed established CoARC thresholds for certified respiratory therapist credentialing success, retention, and on-time graduation rate.
According to Neubert, success and quality are never achieved by accident, but instead occur and are sustained by " … thoughtful hard work. This hard work has been provided by our respiratory program's team of educators." Those educators include Director of Clinical Education Alexia Melling, Medical Directors Dr. Matthew Crull and Dr. Joseph Monfre, and Program Adjunct Instructors McKenzi Price, Tiffany Scott, Nancy Luse, Parker Afari, Ambra Cortez, Duane Ottema, and Marci Monroe.
"Our program's focus has been to help create the best respiratory therapists that are ready for employment," said Neubert. "Never before in our country's history have respiratory therapists been needed more. They have been instrumental in the treatment of patients during the COVID-19 pandemic helping them breathe better. When people hear the word 'mechanical ventilator,' it is a 'respiratory therapist' that has been trained to run and manage patients on these ventilators. I am so proud of our respiratory therapist graduates. Having been a part of their lives has been my life's great honor. They are my heroes," Neubert added.
Subscribe
If you enjoyed this story, receive more just like it: