Popular T-Bird Trek on track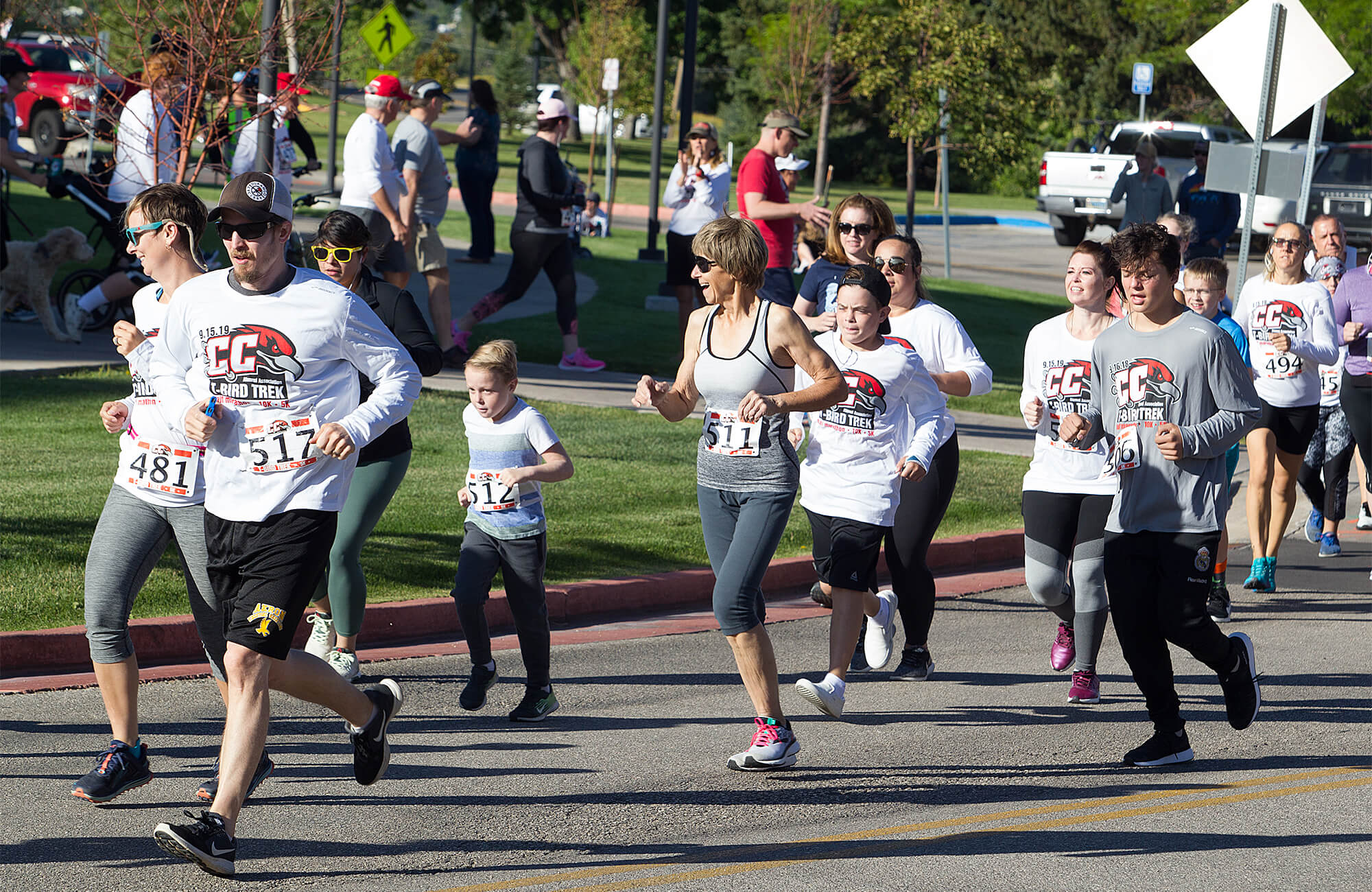 The popular T-Bird Trek is on track for Sunday, Sept. 13.
According to Ann Dalton, associate director of development for the Casper College Foundation, the T-Bird Trek is a race anyone can participate in. "There is a virtual run, a 5K, 10k, half-marathon, and something we tried last year that proved to be very popular, a downhill half-marathon," she said.
The cost for those who register on or before Sunday, May 31, is $50 to participate in the Outlook Point Half-Marathon or Downhill Half-Marathon, $30 for the 10k, and $20 for the 5k. Prices will increase $10 for each race category June 1. Profits from the event will support scholarships for Casper College students, institutional grants, and alumni programs.
In celebration of the 75th Anniversary of Casper College, all runners and walkers, in person or virtually, will receive a commemorative 75th Anniversary T-Bird Trek medal.
The T-Bird Trek is for runners, family and friends, and showcases the Casper College campus and community. In addition to the runs scheduled for Sept. 13, the day will also include a post-race breakfast and live music.
For more information, to register, volunteer, or become a sponsor, go to caspercollegefoundation.org/t-bird-trek or contact Dalton at racedirector@caspercollege.edu, 307-268-2325 or 800-442-2963, extension 2325.
Subscribe
If you enjoyed this story, receive more just like it: