CC instructors answer call for help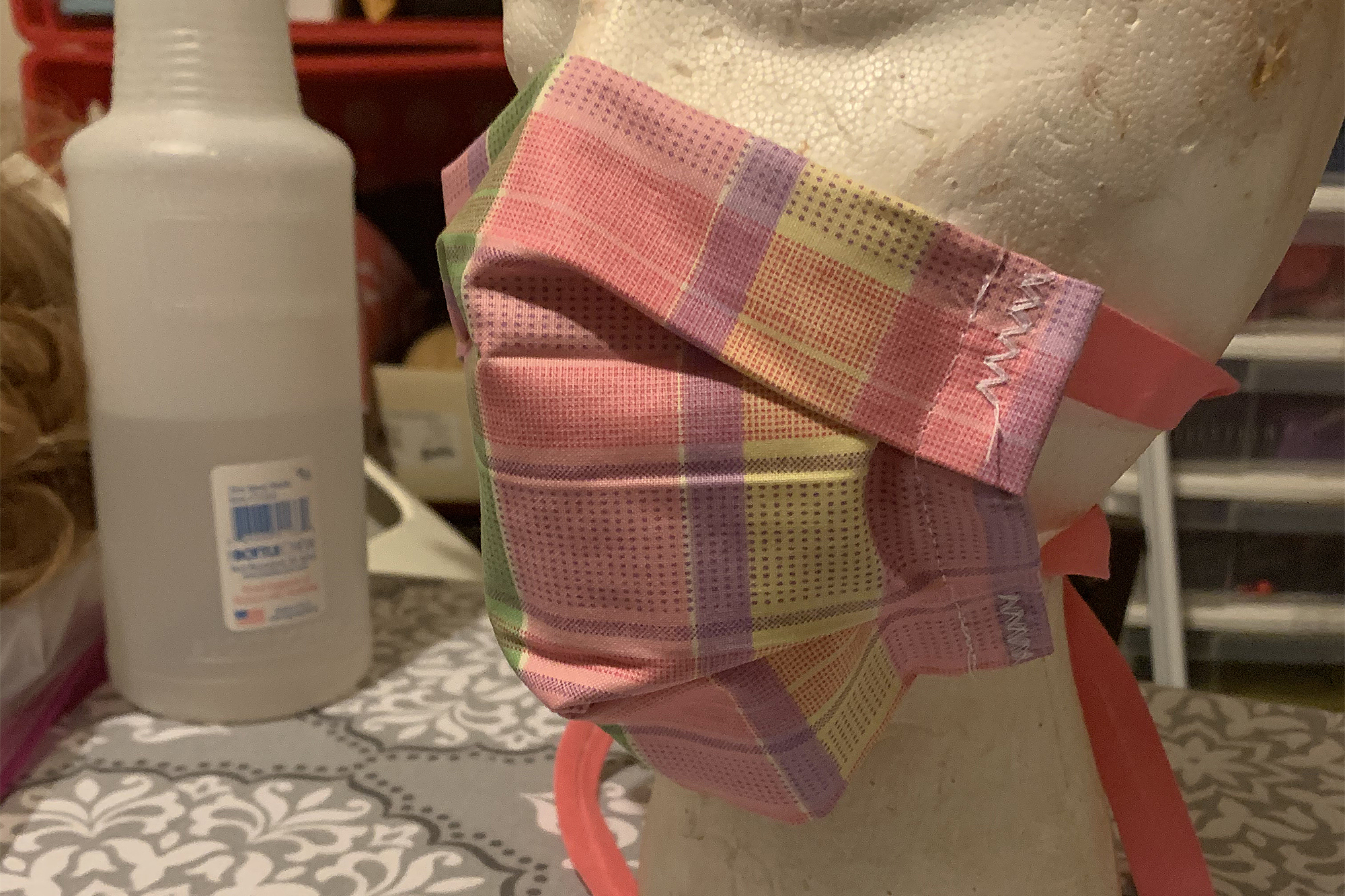 Casper College faculty and students are answering the call for help from Wyoming Medical Center and other essential workers in the Casper community by manufacturing personal protection equipment or PPEs.
Two of those answering that call are Darrell Wagner, theater instructor of costuming and Jason Eggemeyer, engineering technology and design instructor.
Before beginning the mask project, both Wagner and Eggemeyer contacted their respective deans and Brandon Kosine, vice president for academic affairs. All three, Roberta Marvel, dean for the school of business and industry; Eric Unruh, dean for the school of fine arts and humanities; and Kosine, " … replied quickly with 'absolutely yes,'" said Eggemeyer. All felt the project " … was a wonderful opportunity to help our community and keep student work-study students employed," he added.
Wagner is working with Jeremy Odom, costume shop assistant, and four work-study students from the theater and dance department, while Eggemeyer is working with a work-study student in the engineering technology department. "I saw what Darrell was doing and immediately thought that helping the theater department would be the best use of the resources we have in the engineering technology and manufacturing technology departments," said Eggemeyer.
Initially, Odom and the four work-study students were cutting and assembling each mask in their own homes. Thanks to Eggemeyer, they are no longer doing the cutting job. Instead, a work-study student in engineering technology is now using the school's laser cutter to cut fabric for the masks. "Working with the CC costume shop is a wonderful collaboration of old and new technologies, said Eggemeyer. "Jason's work-study student can cut fabric for 24 masks faster than we can cut one by hand," Wagner added. The group is currently working on assembling over 100 accordion masks and 110 shaped filtration masks.
According to Wagner, the group is using two patterns for face masks. "One is a shaped face mask with elastic loops to wrap around the ears. Some have been made of two layers of fabric. The next batch we will be working on will be made from a high filtration material donated by Woodworkers Supply in Casper," he said. "The other basic pattern — a standard accordion style — is made with two layers of cotton fabric. All of the fabric and materials used have been donated or are from the CC Costume Shop stock," he noted.
Besides making masks, Wagner has been testing a pattern for cotton surgical caps from his home studio at the request of the WMC. Masks have also been provided to the Mills Police Department for distribution and the group recently received a request to create masks for smaller facilities such as nursing homes. "It looks like we will be broadening our distribution," Wagner said.
"If it becomes safer, I would love to have four mask-wearing people working at a safe distance in the (college's) costume shop to make masks. We could then use more efficient techniques which could produce 75 masks a day," said Wagner.
Subscribe
If you enjoyed this story, receive more just like it: