Van Burgh 2020 Commitment to Excellence recipient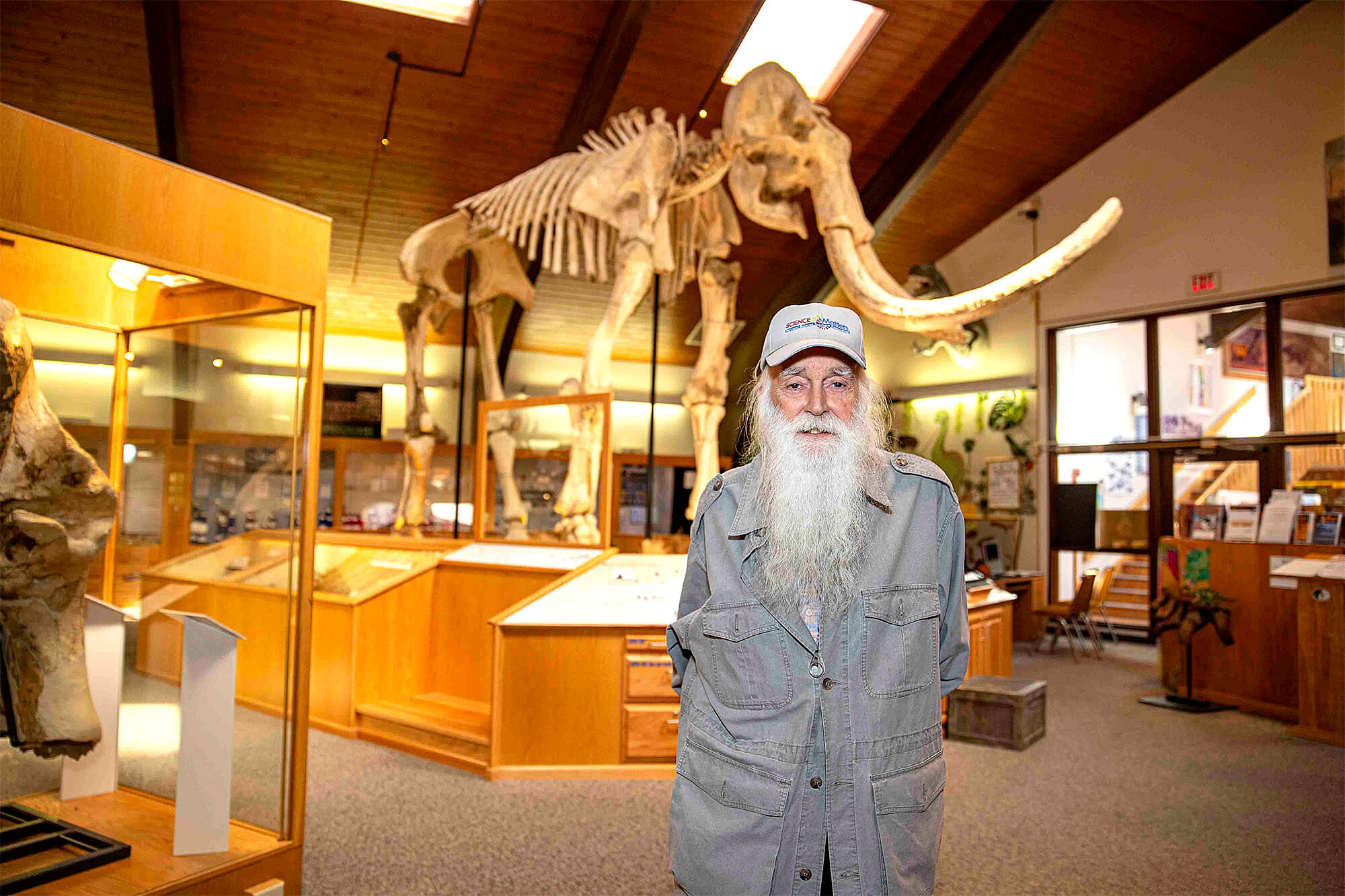 Casper native Dana Van Burgh Jr. has been selected to receive the Casper College Alumni Association's 2020 Commitment to Excellence award.
Van Burgh and his late wife, Nora, became connected to Casper College shortly after they returned to Casper following Van Burgh's time in the Air Force. He had graduated two years before his time in the Air Force with a degree in geology from Coe College.
After his stint in the Air Force, Van Burgh and Nora returned to Casper, where he looked for a job in geology. Unfortunately, there were no jobs in geology to be had. His mother, who happened to be the deputy clerk of the court for Natrona County at that time, suggested that he walk across the hall and talk to the county's superintendent of schools; perhaps there was a way that he could get into teaching. When Van Burgh found out that all he needed was a teaching certificate from Casper College, he quickly changed his career direction.
Van Burgh recalled that Casper College was "wonderful" and that his time at the school was "great fun." That year, both Van Burgh and Nora attended classes in the college's first building. "It was a really great new building, like paradise, just beautiful and a great view of town," he noted.
One day, Van Burgh was heading back to Natrona County High School, where he was student teaching. He stopped by the relatively new Dean Morgan Junior High School to say hello to his former fifth-grade physical education teacher, Quincy Tarter. Tarter was now the principal of DMJH, and out of the blue Tarter offered Van Burgh a teaching job. "After I said 'hello,' Mr. Tarter just suddenly said, 'Superintendent Dean Morgan was up here the other day, and he wondered if you would mind teaching here instead of at NCHS when you finish up your certificate at Casper College.'"
Van Burgh realized that he had a job, and he hadn't even applied yet. He told Tarter "yes," and the next day, he returned to the school. Tarter took him up to the third floor, and they entered one of the classrooms where Tarter simply said: "This is your classroom. Here are your books. Any questions, come see me."
In 1995, 38 years later, Van Burgh, who had remained in that same classroom all those years, retired from his beloved job. Van Burgh started out teaching general science, but somewhere over the years that changed to geology. Along the way, he earned his master's degree and was recognized with a Presidential Award for Excellence in Mathematics and Science Teaching for outstanding teaching in the United States. Van Burgh loved teaching, which was ironic considering his dislike for school as a kid. "I believed that I could do a job that would make kids more willing to be at school, then I was when I was a kid."
Since his school days at Casper College, Van Burgh has kept close ties with CC. "Nora and I had a love affair with Casper College. The happiest years of our lives were when we were going to Casper College," he said. Nora worked in the Casper College library for 25 years before her untimely passing. Two of their three children are Casper College graduates: Christine Van Burgh and Gabrielle (Van Burgh) Pieroni.
For a period of time after his retirement, Van Burgh taught geology for Casper College. Even today, he continues to have a significant interest in the school. In addition to serving on the Casper College Alumni board from 1997-2001, he has also set up several scholarships at the college, all with an eye toward helping students in their learning.
Dana Van Burgh Jr. will be presented with the Casper College Alumni Association's Commitment to Excellence award during the 2020 commencement ceremonies Friday, May 15.
The Commitment to Excellence award was established by the Casper College Alumni Association in 1991 to honor those who have given exemplary service to and have made a significant difference in the growth and development of Casper College.
Subscribe
If you enjoyed this story, receive more just like it: