Talking T-Birds impress at Tabor Venitsky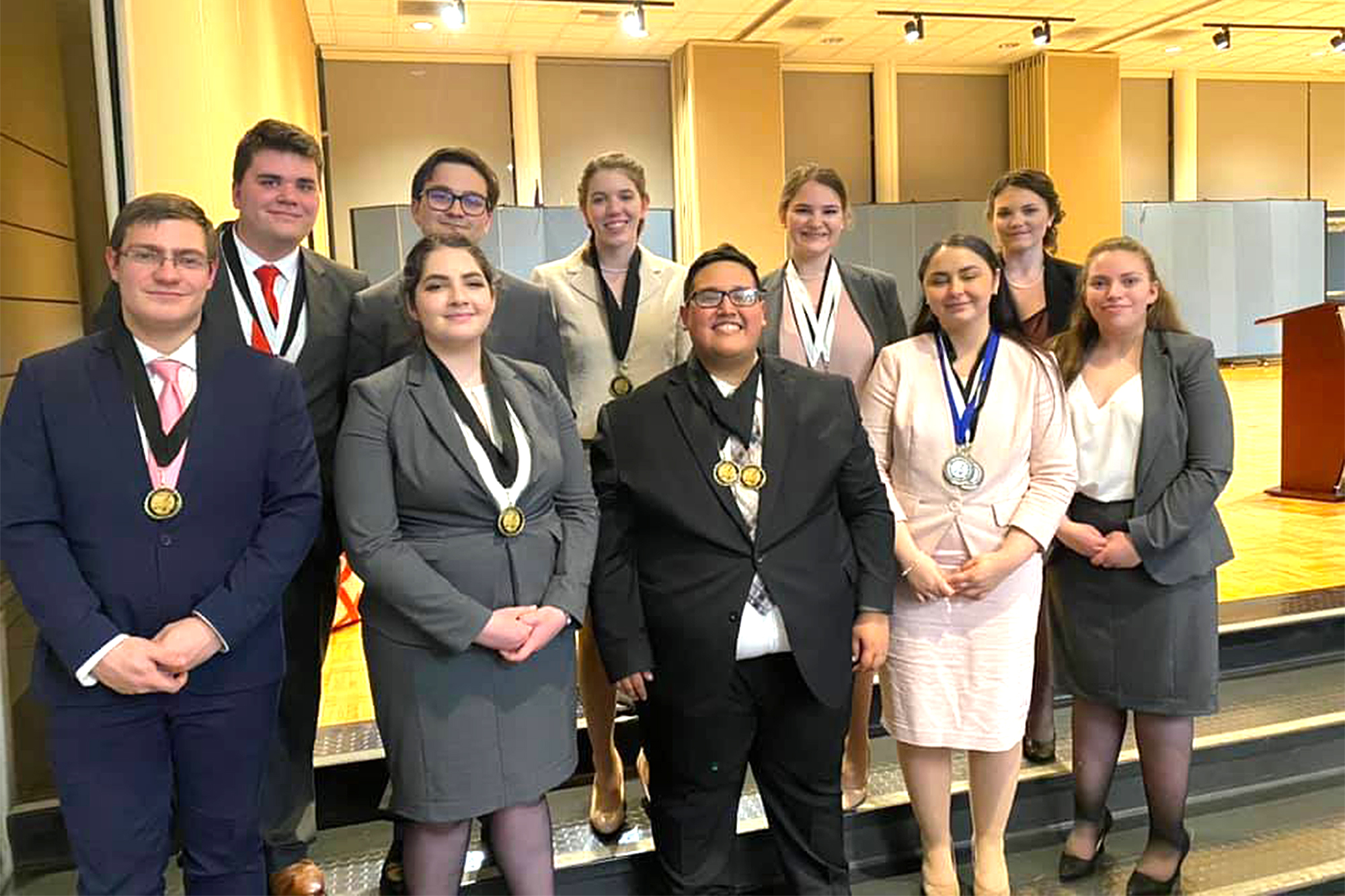 The Casper College Talking T-Birds Debate team impressed the team's coaches with solid performances recently at the Tabor Venitsky Forensics Invitational at Cerritos College in Norwalk, California.
"This was the most talent-packed and challenging tournament to date for the T-Birds, but they didn't disappoint," said Doug Hall, forensics head coach and communication instructor. According to Hall, the team competed in a field of 21 colleges and universities with over 500 competitive entries. The T-Birds competed in an individual events tournament on the first day and in an International Public Debate Tournament on the second and final day.
Jae Fletcher, Rapid City, South Dakota, was the champion in impromptu speaking, a finalist in both Extemporaneous Speaking and International Public Debate, where she took silver. She also took third in communication analysis and fifth in informative speaking.
Stephanie Barella, Casper, was the champion in international public debate, a finalist in informative speaking, and took third in both impromptu speaking and extemporaneous speaking.
Izzy Garcia, Cheyenne, was a finalist in both dramatic interpretation and prose interpretation, while Alex Walters, Rapid City, South Dakota, was a finalist in both impromptu and informative speaking.
Kaelan Rodriguez, Casper, was a finalist in interviewing and Braxton Sambrano, Casper, was a finalist in interviewing.
Thayne Macy, Casper, took sixth in extemporaneous speaking and third in interviewing.
"After seeing the results at this tournament, the coaching staff is incredibly optimistic about the team's chances at the national tournament in Albuquerque in April," Hall said.
Subscribe
If you enjoyed this story, receive more just like it: