Hasley-Harshman named professional employee of the year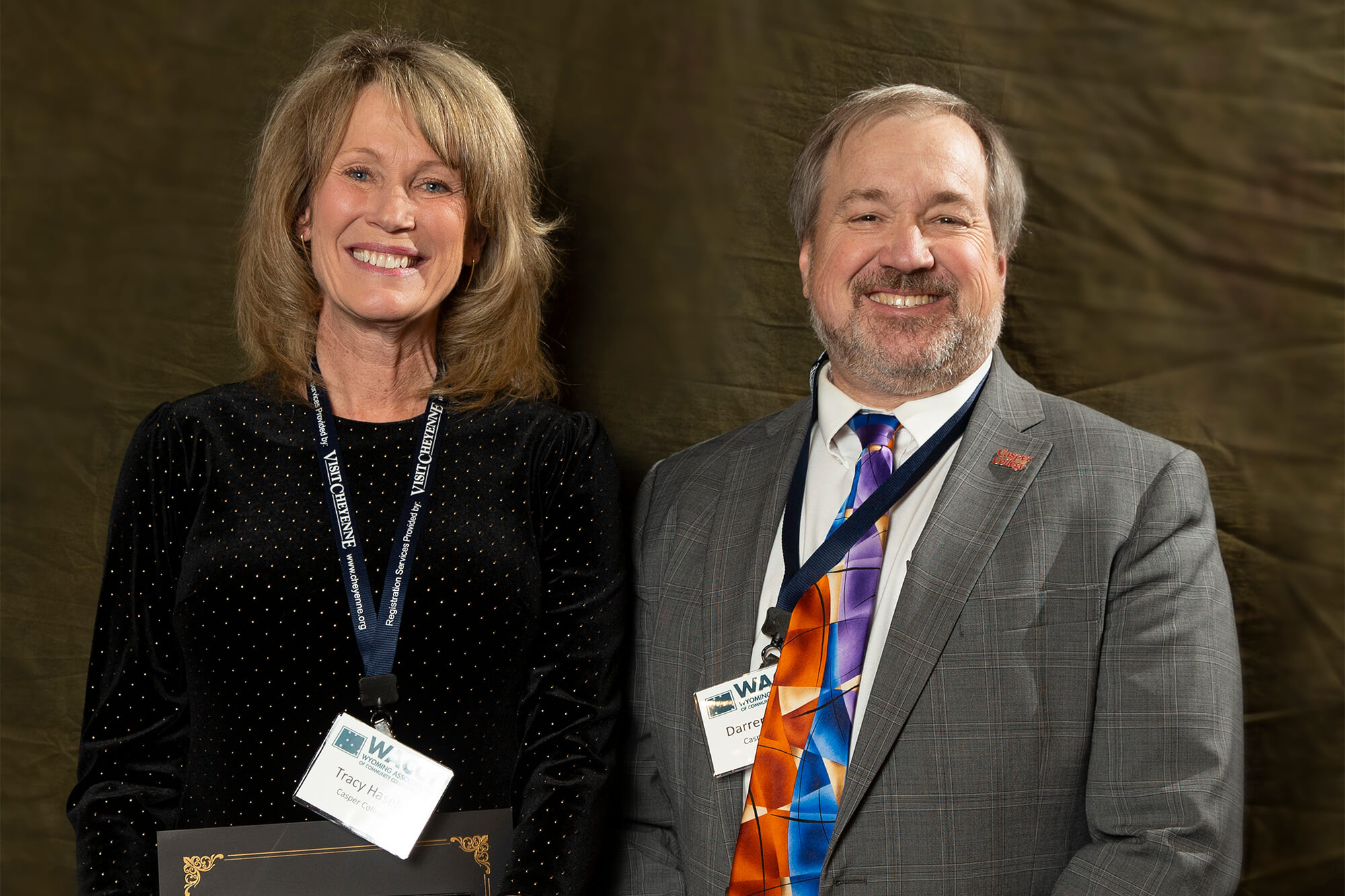 Casper College Director of Student Health, Tracy Hasley-Harshman, has been named the Professional Employee of the Year for 2019-2020 by the Wyoming Association of Community College Trustees.
"Tracy is the director of our student health and wellness center and really has the monumental job of addressing the physical and mental health challenges of our students. It's no secret that this is an increasingly challenging and complex service at any college campus, but I find Tracy's leadership makes all the difference here at Casper College," said Darren Divine, Ph.D., president of Casper College.
As the Director of Student Health, Hasley-Harshman meets the emotional, physical, and health needs of clients, and has maintained a program known for its exceptional quality. "It is not uncommon for Tracy to see between 500-600 students in a month. She not only welcomes sick students; she takes the time to make everyone feel comfortable by being a good listener, getting to know each person individually, and making students feel at ease talking about even the most uncomfortable subjects with her," said Kim Byrd, vice president of student services. "Tracy serves our students as well as employees that often stop into the clinic for advice or services and always follows up with her clients, making sure they are doing OK," Byrd added.
In addition to her client relationships, Hasley-Harshman coordinates with on- and off-campus programs, including nursing, education, athletics, the University of Wyoming, and the Casper-Natrona County Health Department. Each semester she provides tuberculosis tests, immunizations, physicals, drug testing, and more for many on-campus programs. She works in partnership with the University of Wyoming Family Medicine Residency Program in Casper to provide medical and health services by doctors one evening per week, along with a clinic for primarily women to address reproductive health. "Tracy will assist students in finding affordable prescriptions, or if the student has health issues beyond what she can offer in her clinic or the physicians' clinics, she will make sure that they are getting the services they need to stay healthy and in school," said Byrd.
Hasley-Harshman began working at Casper College as the director of health in August 1993.
Subscribe
If you enjoyed this story, receive more just like it: