Four Casper College students recognized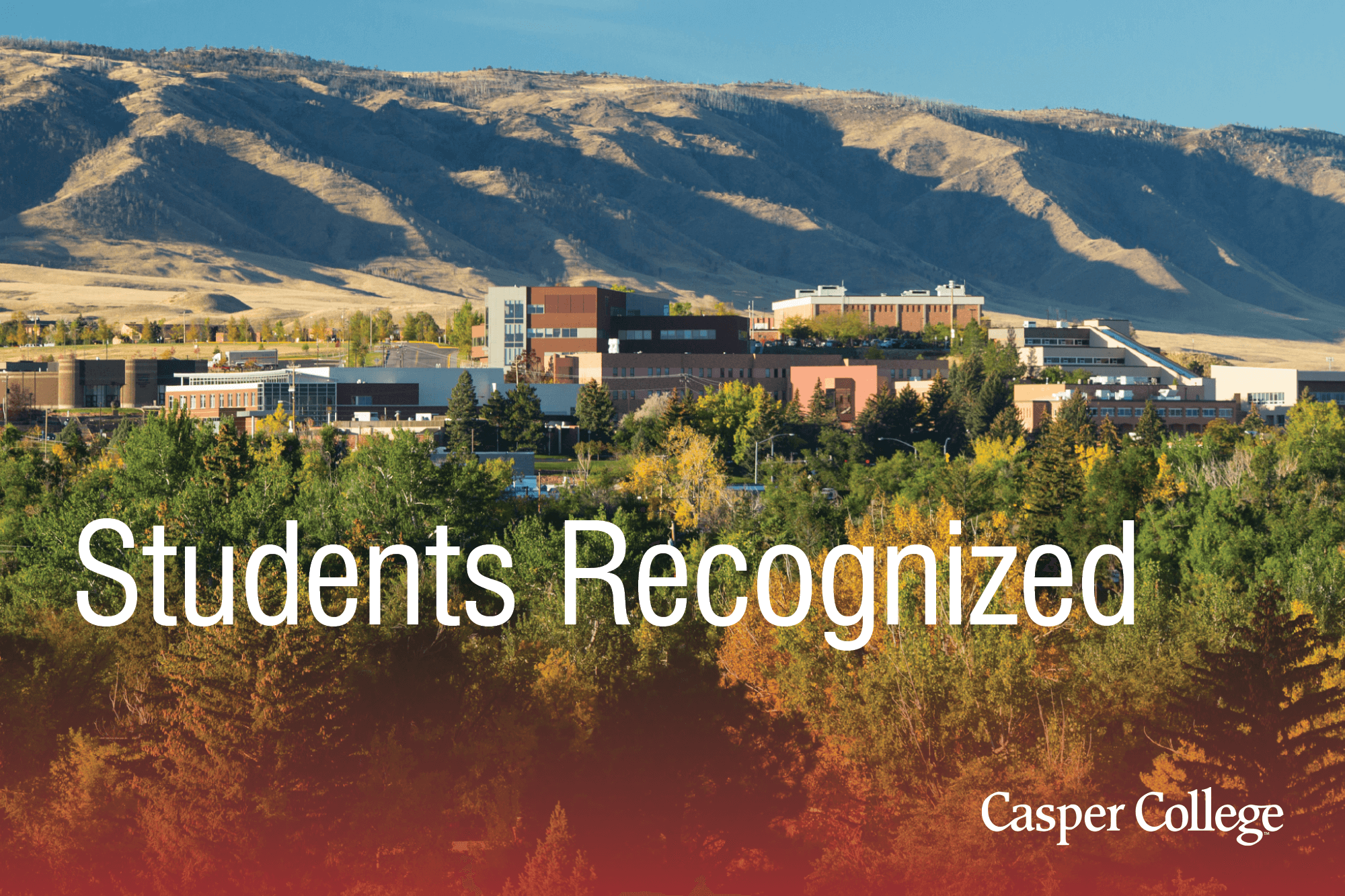 Four Casper College students were recognized as members of the 2020 All-Wyoming Academic Team recently.
The Casper College students chosen this year to represent Casper College are Nathan Bristow, Morgan Michael, Devin Pike, and Traci Raymer.
"This is the first year we had a candidate pool where we were able to choose two students for the transfer category and two for the workforce category," said Debra Swedberg, math instructor and PTK sponsor. "In addition, both Morgan and Traci are women excelling in predominately male-dominated worlds," Swedberg added.
Bristow, a sophomore computer science major from Guernsey, Wyoming, plans to transfer to a four-year school to continue in computer science. He is a member of the Phi Theta Kappa Honor Society.
Michael, a sophomore automotive technology major from Casper, is a member of Phi Theta Kappa, the Casper College Auto Club, and the Wyoming Fiddler Association, District #4. Following graduation, she plans to pursue a career as a professional automotive technician.
Pike, a sophomore journalism major from Raumati Beach, Wellington, New Zealand, is president of Phi Theta Kappa, a member of the National Society of Leadership and Success, and a writing tutor at the college's writing center. Pike plans to transfer to a four-year university in either Colorado or California and earn a minimum of a bachelor's degree in communication. Pike was also selected from PTK as a 2019 Coca-Cola Leaders of Promise Scholar. Only 207 PTK members were chosen from the nearly 900 applications worldwide.
Raymer, a sophomore electronics technology major, is from Great Bend, Kansas. She is a member of Phi Theta Kappa. Following graduation, she will continue to work for Automation Electronics in Casper.
Each year, Wyoming community colleges nominate high-achieving students to represent them at the state level. To be eligible, students must demonstrate academic excellence and intellectual rigor, along with leadership and service that extends their education beyond the classroom to benefit society. Also, the students must complete an All-USA Academic Team application.
Subscribe
If you enjoyed this story, receive more just like it: