'An Evening of Sunshine,' Sunshine 2.0 to perform at Casper College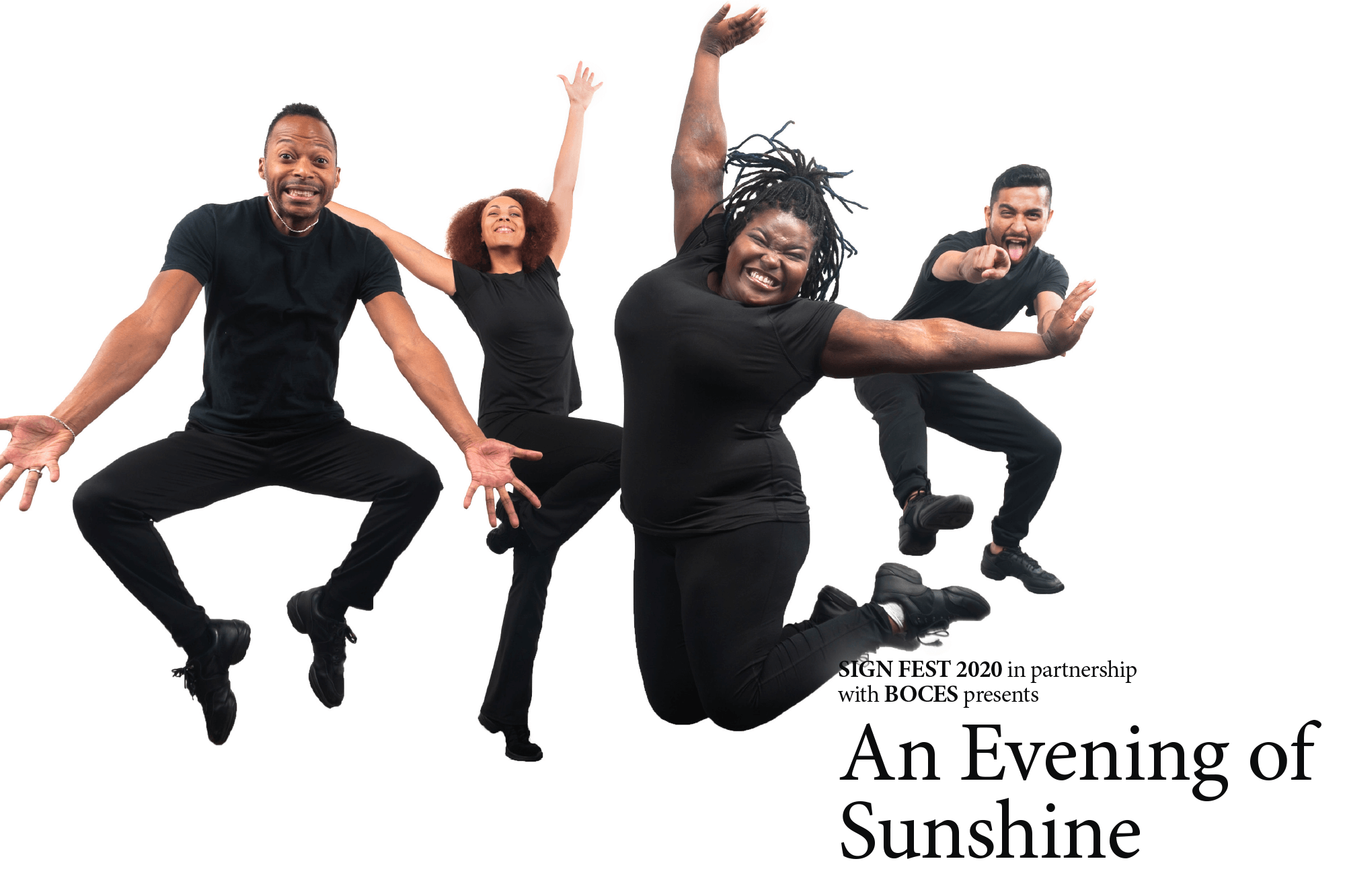 Sunshine 2.0 will present an exciting evening of entertainment, "An Evening of Sunshine," at Casper College Friday, Feb. 28, beginning at 6:30 p.m. as part of Sign Fest 2020.
Sunshine 2.0 is a professional deaf traveling theater troupe based at Rochester Institute of Technology's National Technical Institute for the Deaf in Rochester, New York, according to its website. "Sunshine 2.0 performances involve the amazing use of movement, juggling, magic, and other entertaining physical elements."
Sunshine 2.0 specializes in creative performances designed around STEAM — Science, Technology, Engineering, Art and Math — information. Sunshine 2.0 will " … not only entertain but help educate the audience about the deaf experience through a range of skits and short plays involving sign-mime, dance, gestures, American Sign Language poetry, songs, and storytelling." A sign language interpreter for those hearing members of the audience will be provided," said Gail Schenfisch, ASL instructor at Casper College.
"This evening presentation will be the culmination of Sign Fest 2020, a four-day collaborative educational experience supported by the Casper College Foundation and the Board of Cooperative Educational Services, Carl D. Perkins, and the Wyoming Department of Deaf and Hard of Hearing Services to promote a deeper understanding of ASL and deafness," Schenfisch noted.
Sign Fest 2020 features programming for approximately 250 students enrolled in ASL classes at Casper College, Kelly Walsh High School, and Dean Morgan Middle School. The festival offers activities that include linguistic and cultural enrichment and hands-on events, which make learning about the language from native speakers more accessible, according to Schenfisch. Friday, approximately 200 deaf and hard-of-hearing students from around the state will partake in a performance and workshops presented by Sunshine 2.0. Saturday, there will be a Wyoming Registry of Interpreters for the Deaf workshop presented in ASL only for interpreters of the deaf and students of ASL who are considering a career in ASL interpreting.
"An Evening of Sunshine" performed by Sunshine 2.0 will take place in the Wheeler Concert Hall in the Music Building on the Casper College campus. This family-friendly event is free and open to the public.
For more information on the festival or the American Sign Language Studies associate degree program at Casper College, contact Schenfisch at 307-268-2588 or gschenfisch@caspercollege.edu.
Subscribe
If you enjoyed this story, receive more just like it: