Crestwood generosity provides $50,000 for students and college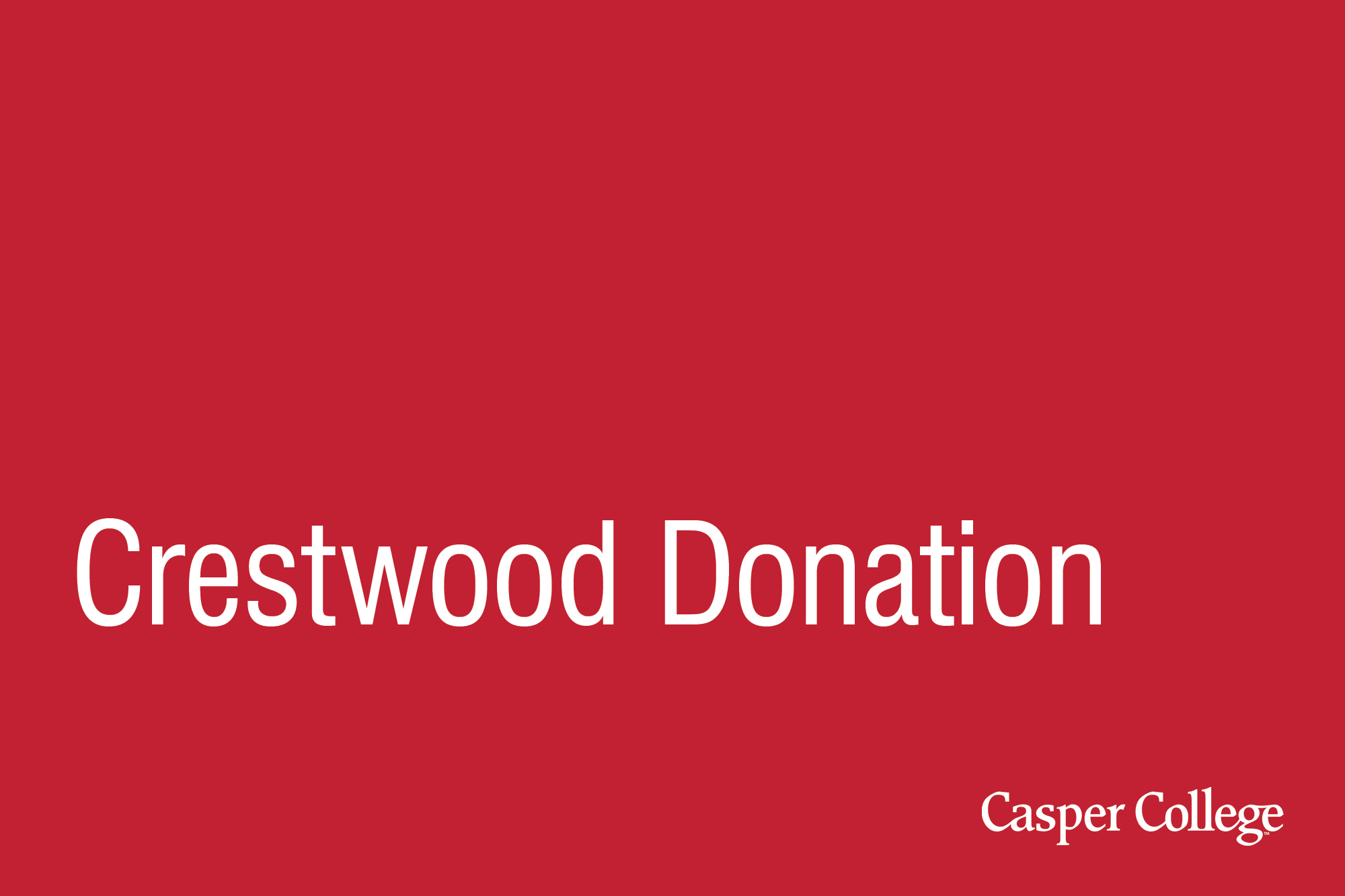 Thanks to the generosity of Crestwood Equity Partners LP, 16 Casper College students received a $2,500 scholarship for the 2020 spring semester. In addition, the company also donated $10,000 to the college's STEM program.
Crestwood approached the college in the fall, expressing interest in donating $50,000 to scholarships and the science, technology, engineering, and mathematics, programing. After discussions, it was decided that the donation would be divided into 16 scholarships, and the difference would go to STEM programing.
Students applied for the scholarships in mid-November. To qualify, the students had to be pursuing a college degree in STEM or energy-related careers, show academic excellence, promising leadership skills, maintain a minimum 2.8 GPA, and be enrolled in at least six credit hours.
Denise Bressler, executive director of the Casper College Foundation, said, "This donation is important to Crestwood and the Casper College Foundation alike. Crestwood is a national company donating through its local office in Douglas, Wyoming. It is such a generous donation which will really help our students and provide useful funds for our STEM programs."
"Crestwood is an important part of the Wyoming community and is dedicated to supporting the communities where our employees live and work," said Travis Wells, manager of facilities operations at Crestwood. "We are proud to help alleviate the financial burden of college for local students and enhance STEM programing through our scholarship and community investment programs," said Wells.
"This donation is part of our larger commitment to sustainability and giving back to the communities where we live and operate," said Joanne Howard, vice president of sustainability and corporate communications. "One of our focus areas for our giving is education and workforce development. It is our goal to provide real, lasting and sustainable benefits in education and workforce development that provide communities the broadest options for their future and build a highly-skilled employee base in the regions where we operate," she noted.
The 16 students who were awarded a $2,500 scholarship include Spencer Bernard, Pierce Bernard, David Coleman, Rachel Drake, Jared Even, Alan Gardner, Enrique Jimenez, Eric McClay, Logan Moller, Lucas Patton, Keith Reau, Koby Ringle, Michael Stanley, Garret Steinert, Donavon Stufft, and Zachary Tenney.
Spencer Bernard, a scholarship recipient in the class of 2020 majoring in engineering, said, "Normally, I would be worried about working a job to help pay for school while going to class full time, but with this scholarship, my education will be my main priority. Once I graduate with my degree, I hope to find a job working in my home state of Wyoming. I want to thank Crestwood for awarding me this amazing scholarship."
About Crestwood Equity Partners LP:
Houston, Texas, based Crestwood Equity Partners LP (NYSE: CEQP) is a master limited partnership that owns and operates midstream businesses in multiple shale resource plays across the United States. Crestwood Equity is engaged in the gathering, processing, treating, compression, storage and transportation of natural gas; storage, transportation, terminalling, and marketing of NGLs; gathering, storage, terminalling and marketing of crude oil; and gathering and disposal of produced water. Visit Crestwood Equity Partners LP at www.crestwoodlp.com; and to learn more about Crestwood's sustainability efforts, please visit https://esg.crestwoodlp.com.
Subscribe
If you enjoyed this story, receive more just like it: