College's Expression magazine takes first place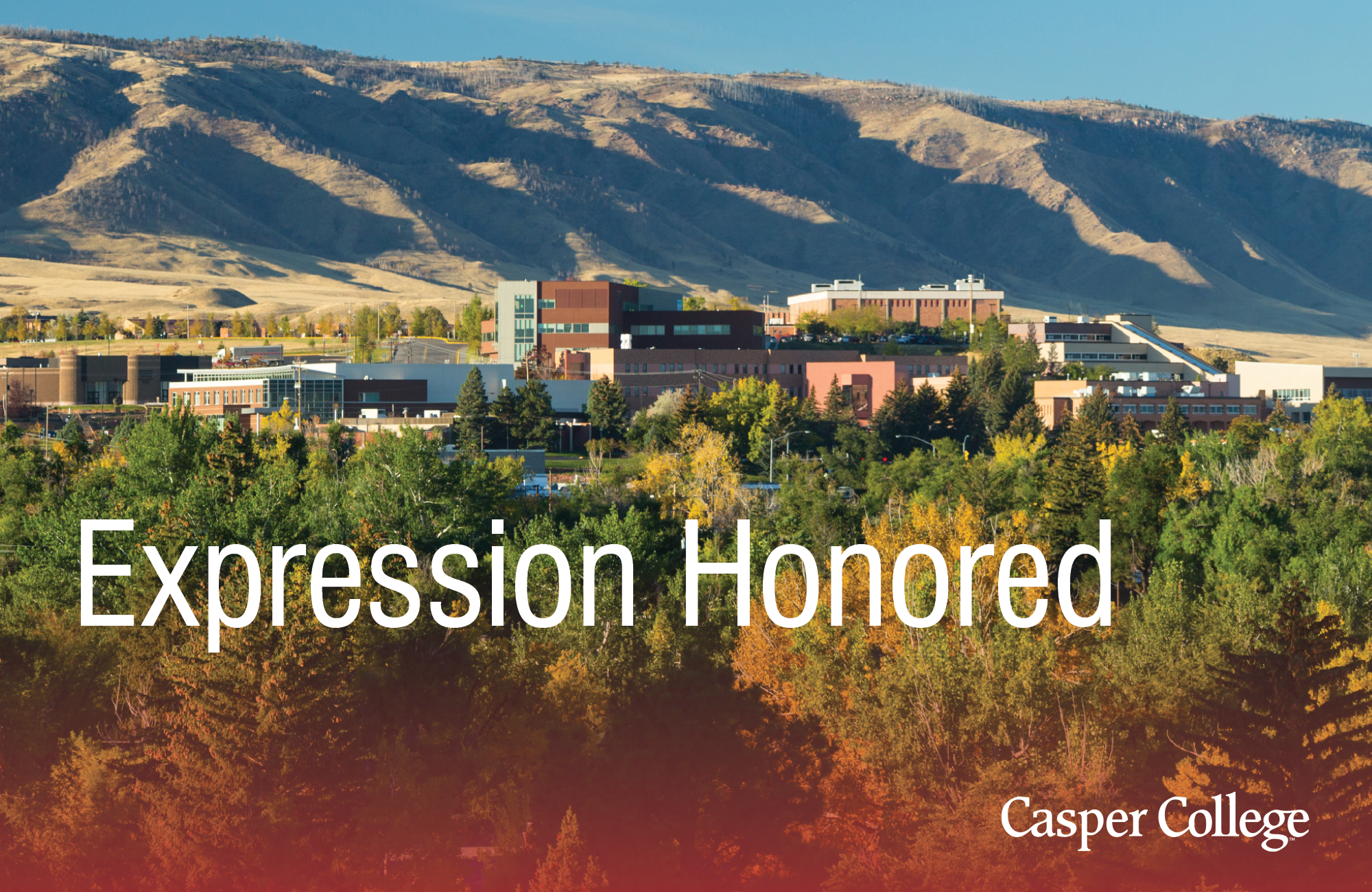 The 2019 Expression Literary and Arts Magazine has received first place in the "Magazines from Large Colleges: Pacific-Western Division" from the Community College Humanities Association.
"I am extremely proud of all the student editors who worked so hard to put together this award-winning 2019 edition of the magazine under the professional guidance of the chief editor, Bryanna Schiller," said Terry Rasmussen, staff sponsor of the magazine and English instructor at Casper College.
The magazine also took two other wins in the Pacific-Western Division: Todd Napier, first in creative nonfiction for his piece "Taking the Mask Off," and Erin Wirrenga, second in photography for her photo "Belize."
In addition to Schiller, Rasmussen also praised Maddison Mahlum, production editor, for " … the superb job with the cover art and layout of the magazine. As for all the student submitters," said Rasmussen, "I say 'bravo' to each and every one who contributed to this fine publication — with additional congratulations to Erin Wirrenga and Todd Napier for their pieces selected for special recognition."
The other student editors for the 2019 edition of the magazine, in addition to Schiller and Mahlum, included Mya Holman, art editor; Nathaniel Kimball and Ericka Elton, both literary editors; and Ravyn Noecker, managing editor.
According to Rasmussen, other additional student contributors to the contents of the winning magazine included Zachery Adams, Amber Bennett, Duncan Cowan, Wendy Bennett, Delayna Loveland, Rachel Hutchison, Tayler Stephenson, Lindsay Bergman, Shelby Foery, Melissa Dimas, Harley Jackson, Emma Rogers, Ryann Koivupalo, Micah Jones, Jordan Rhodes, Bailey Anderson, Adam Jensen, and Jesse Sanchez.
Expression was established in 1964, and the first few issues of the magazine were published biannually. In 1960, the magazine went to an annual publication. "I've had the privilege and honor of serving as the faculty sponsor for the past 20 years and am proud of every single magazine our Casper College students have created. It's particularly rewarding, though, when students receive outside recognition for their accomplishments," Rasmussen said.
The Pacific-Western Division of the CCHA is comprised of schools from the states of Alaska, California, Hawaii, Idaho, Montana, Nevada, Oregon, Washington, and Wyoming.
Subscribe
If you enjoyed this story, receive more just like it: