Basketball 2019-2020: Q and A: Meet Raquel Ferrer-Bernand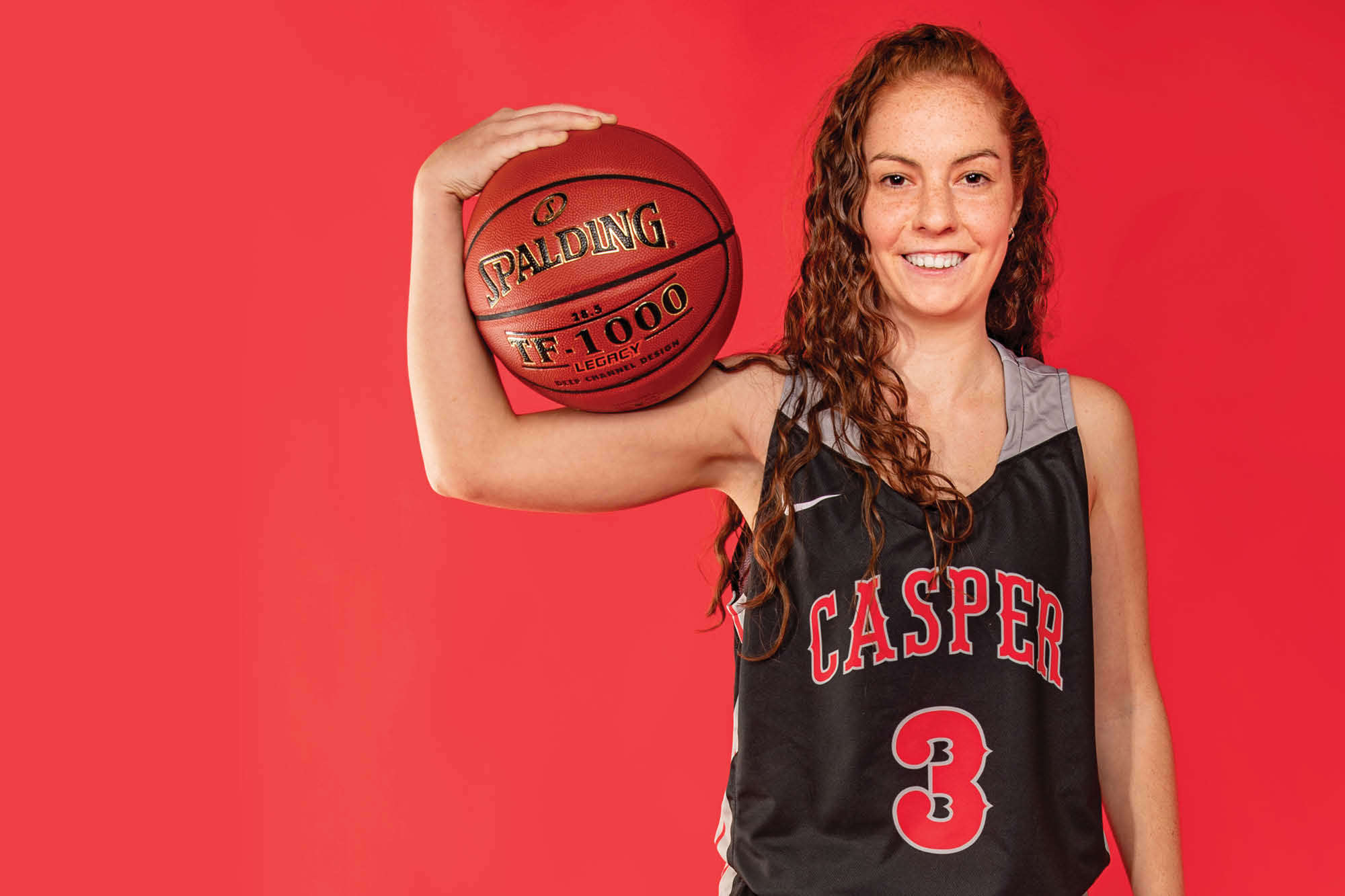 One of six sophomores on this year's Thunderbird Women's Basketball team, Raquel Ferrer-Bernad is 5'6" and a guard. She hails from Lleida, Spain, where she played ball for C.B. Lleida.
As a freshman, Ferrer-Bernad played in 29 games, had 35 steals, 71 rebounds, and scored 7.0 points per game for a total of 204 points.
Ferrer-Bernad's favorite food is soup, and her favorite movie is "The Lion King." Her most inspirational person is her mum, and her favorite sports figure is former NBA basketball player Allen Iverson. When asked, Ferrer-Bernad said the one-word description of herself is "hardworking."
Q: Why did you choose your major?
A: I chose general studies because when I came, I wasn't sure what to choose. I am taking a lot of elementary education classes, and I am thinking of becoming a teacher.
Q: What are your goals for this year, both academically and athletically?
A: Academically, my goals are to do as best as I can and to get the best GPA possible. In basketball, I want to improve individually, but also as a team, and go to nationals.
Q: What are your plans both now and in the future?
A: I want to keep playing basketball, hopefully in the states at a university. I can't imagine my life without basketball after four years in America, so perhaps I will go overseas and play professionally. I hope to get a job as a teacher, maybe at the elementary level, but I am not sure, either here in the States or back in Europe. If I go back to Spain then maybe teach English and if I stay in the States then maybe teach Spanish.
Q: Why did you come to Casper College, what drew you to Casper College?
A: When I was thinking about coming to the U.S., and my manager was talking to universities here, he wanted me to talk to Nerea Baena Criado — Baena Criado is a former Casper College basketball player. Nerea said that Casper College was the place to go that she had improved a lot and that the people were very nice. Coach G. contacted me after seeing my highlight reel that my manager had put together.
Q: What do you think of Casper College as a school and overall experience?
A: I like Casper College because the classes are small, and I get to interact with the teachers and meet new people. In a larger class, I can't know or meet everyone like I can here. I also like how my teachers have helped me to understand and are willing to answer questions.
Q: Would you recommend Casper College, and if so, why?
A: Totally, yes. If this is your first time in the states, then you want to start basketball here. Casper College is a good transition school to get to the next level. People are nice here, and you are going to feel really comfortable. They are going to help you with everything.
Subscribe
If you enjoyed this story, receive more just like it: