Basketball 2019-2020: Q and A: Meet Philip Pepple Jr.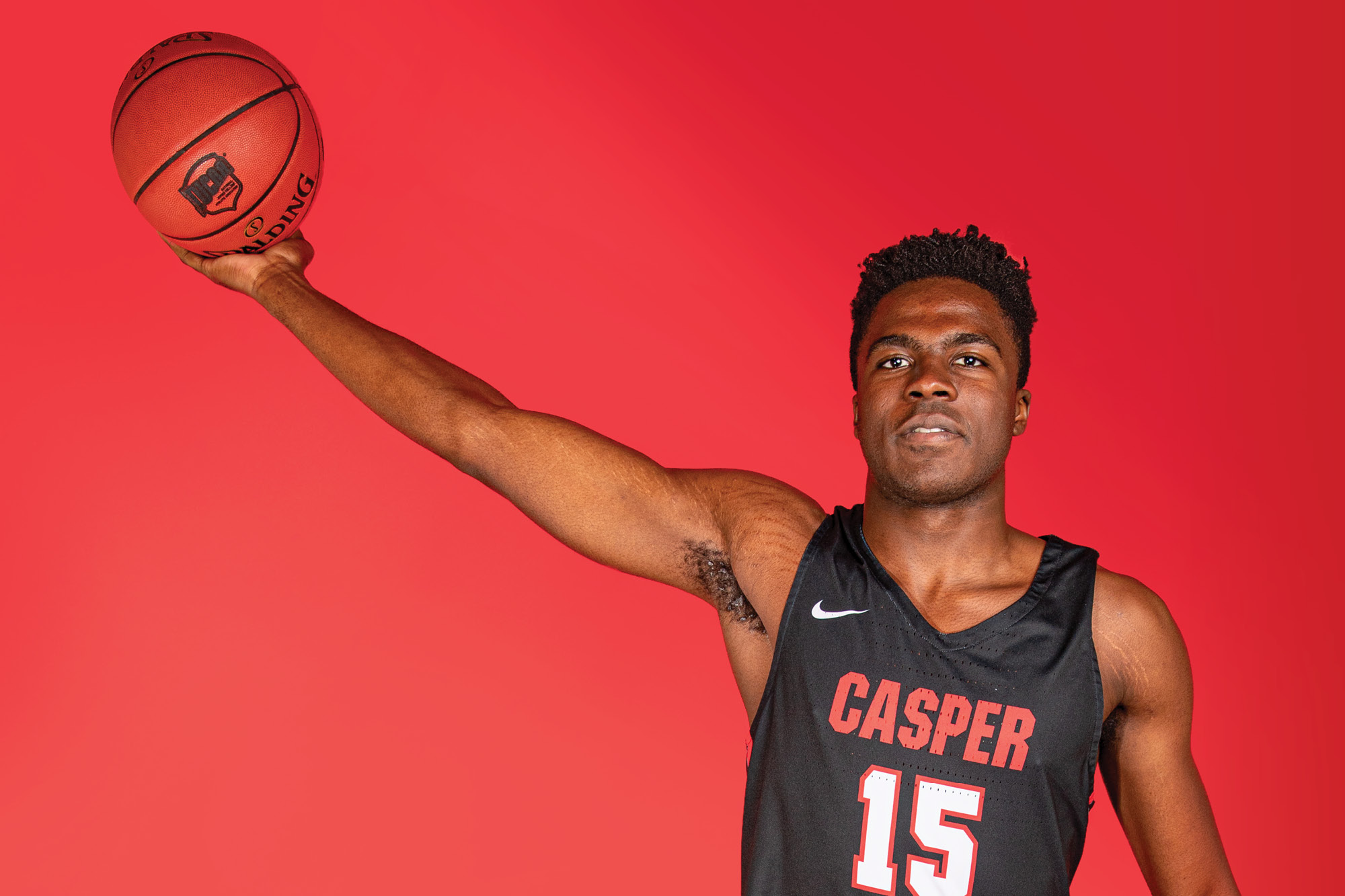 One of seven sophomores on this year's Thunderbird Men's Basketball team, Philip Pepple Jr. is 6'10" and a center. He hails from Shoreline, Washington, where he played ball for the Shorecrest High School Scots.
As a freshman, Walker played in 17 games, had 13 steals, 85 rebounds, and scored 10.1 points per game for a total of 172 points.
Pepple's favorite food is chicken, and his favorite movie is "Space Jam." His most inspirational person is Martin Luther King Jr., and his favorite sports figure is NBA basketball player Kevin Durant. When asked, Walker said the one-word description of himself is "quiet."
Q: Why did you choose your major?
A: I chose general studies because I wanted to get my general education credits out of the way. I am thinking about business. I took a business class in high school and really liked it. I think business would be really cool, so it might be something I might pursue.
Q: What are your goals for this year, both academically and athletically?
A: Academically, I want to graduate and receive my associate degree. Athletically, I want to win another regional championship.
Q: What are your plans both now and in the future?
A: After graduation, I plan to go to a four-year school and then continue in basketball professionally, either here or overseas. Following my basketball career, I will probably get a job in business, but I am not sure as I am still trying to figure that out.
Q: Why did you come to Casper College, what drew you to Casper College?
A: I came because of the coaching staff. I really liked them. I had faith in them, and they had faith in me. I decided to go for it and come to Casper.
Q: What do you think of Casper College as a school and overall experience?
A: My experience has been good. I love the people, the teachers and staff have been friendly and welcoming, which I appreciate. They are approachable and kind.
Q: Would you recommend Casper College, and if so, why?
A: Yes, definitely, I would recommend Casper College to anyone looking for an associate degree and making new friends and experiencing new things as well.
Subscribe
If you enjoyed this story, receive more just like it: