Basketball 2019-2020: Q and A: Meet Jalen Harris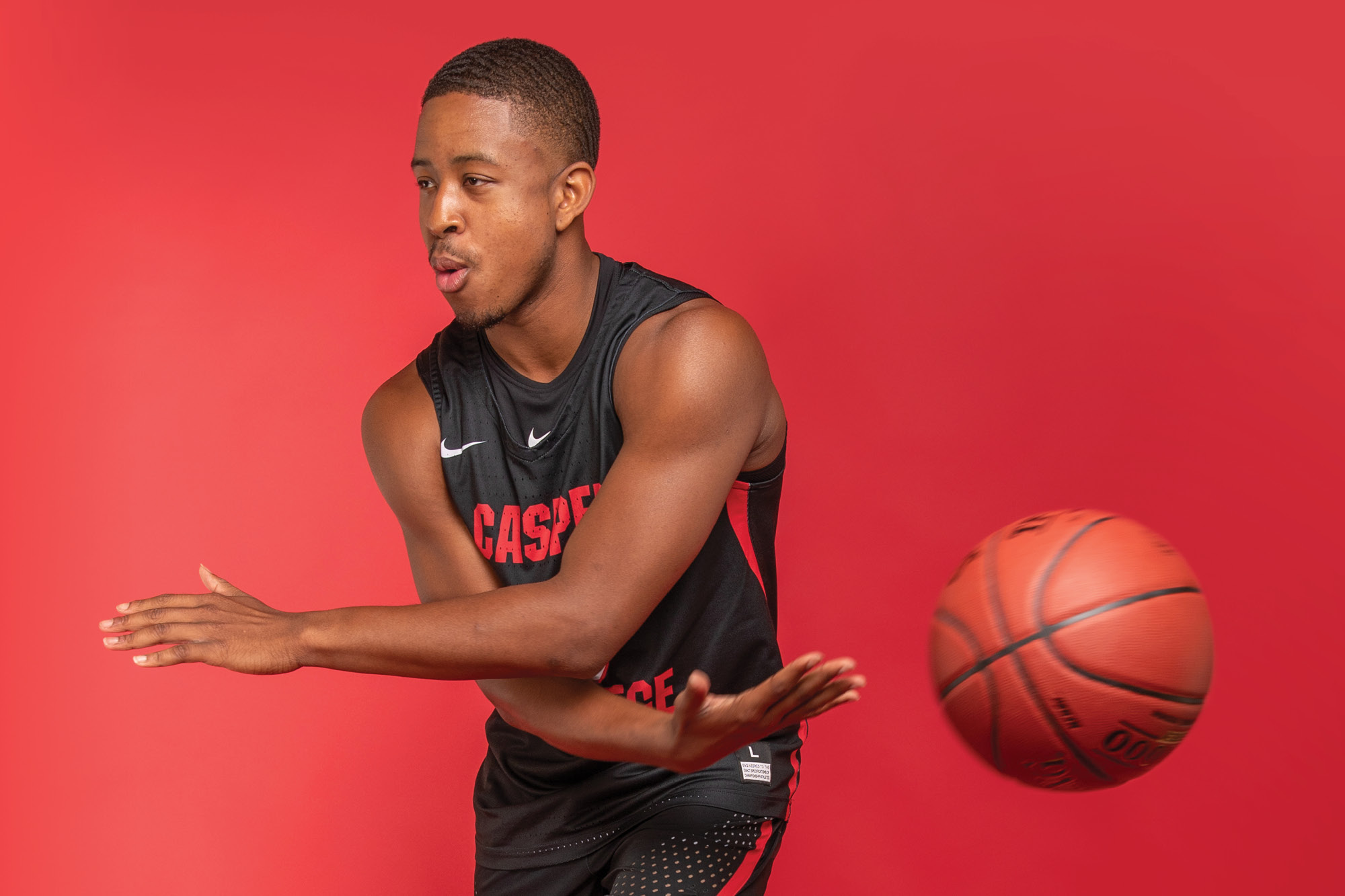 One of seven sophomores on this year's Thunderbird Men's Basketball team, Jalen Harris is 6'3" and a guard. He hails from Los Angeles, California, where he played ball for the Windward High School Wildcats.
As a freshman, Harris played in 35 games, had 26 steals, 66 rebounds, and scored 5.7 points per game for a total of 200 points.
Harris' favorite food is hot wings, and his favorite movie is "Love and Basketball." His most inspirational people are his parents, and his favorite sports figure is former NBA basketball player Kobe Bryant. When asked, Harris said the one-word description of himself is "resilient."
Q: Why did you choose your major?
A: I am currently a psychology major. I chose this major because I have always been fascinated with human behavior and the why behind our actions.
Q: What are your goals for this year, both academically and athletically?
A: Academically, I have a goal to graduate with a 4.0 GPA. Athletically, I have two goals: to win the Region IX and National championships.
Q: What are your plans both now and in the future?
A: Near term, I plan on attending a Division 1 college to finish up my psychology degree and complete my collegiate athletic career.
Q: Why did you come to Casper College, what drew you to Casper College?
A: I came to Casper College because I saw it as a bridge to create opportunities that I would not have anywhere else. The main thing that drew me to Casper College was the school's immense support system and nurturing community.
Q: What do you think of Casper College as a school and overall experience?
A: I believe Casper College has many things to offer for any college student. There are all sorts of groups and clubs to get involved in that many people can relate to. This is what makes Casper College a great place to make connections and further your education.
Q: Would you recommend Casper College, and if so, why?
A: I would definitely recommend Casper College because of the potential future that Casper can help you achieve. Casper College has changed lives and opened up many opportunities for people years before me and will continue to do so long after I am gone.
Subscribe
If you enjoyed this story, receive more just like it: