Basketball 2019-2020: Q and A: Meet Emmanuel N'Tula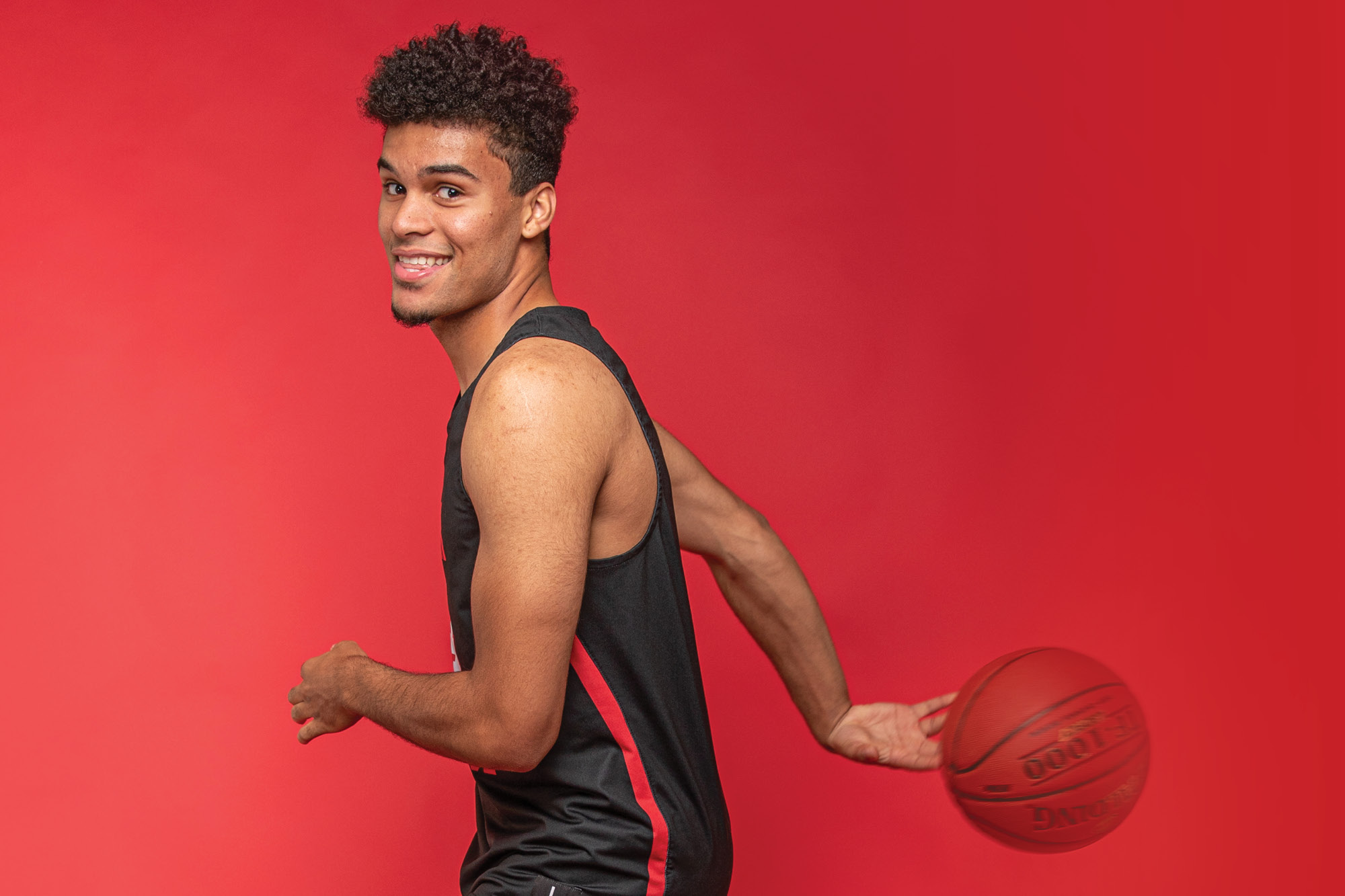 One of seven sophomores on this year's Thunderbird Men's Basketball team, Emmanuel N'Tula is 6'3" and a guard. He hails from Casper, Wyoming, where he played ball for the Kelly Walsh High School Trojans.
As a freshman, N'Tulla played in 23 games, had seven steals, seven rebounds, and scored 3.1 points per game for a total of 71 points.
N'Tulla's favorite food is tacos, and his favorite movie is "Scarface." His most inspirational person is his mom, and his favorite sports figure is NBA basketball player Kyrie Irving. When asked, N'Tulla said the one-word description of himself is "reserved."
Q: Why did you choose your major?
A: I chose kinesiology because I wanted to be in a health, sport, and fitness-related major. I am hoping to become a strength and conditioning coach or a personal trainer.
Q: What are your goals for this year, both academically and athletically?
A: I want to get my GPA above 3.5. Athletically, I want to have a good sophomore season and hopefully win the region.
Q: What are your plans both now and in the future?
A: I plan to go to a four-year school to continue my studies and to play basketball. In the long term, I want to get a good job with kinesiology. If pro ball is an option, I will do that.
Q: Why did you come to Casper College, what drew you to Casper College?
A: As someone from Casper, I watched the basketball team when I was younger. Then, when I had the opportunity to come to Casper College to play basketball, I knew it was the best place for me.
Q: What do you think of Casper College as a school and overall experience?
A: I really like Casper College. It is really good academically and athletically to develop and be ready for the transition to a four-year school.
Q: Would you recommend Casper College, and if so, why?
A: Yes. This is a great school and a good starting place to get ready to attend a university.
Subscribe
If you enjoyed this story, receive more just like it: