Women's basketball 2019-2020: Q and A: Meet Nazli Bayazit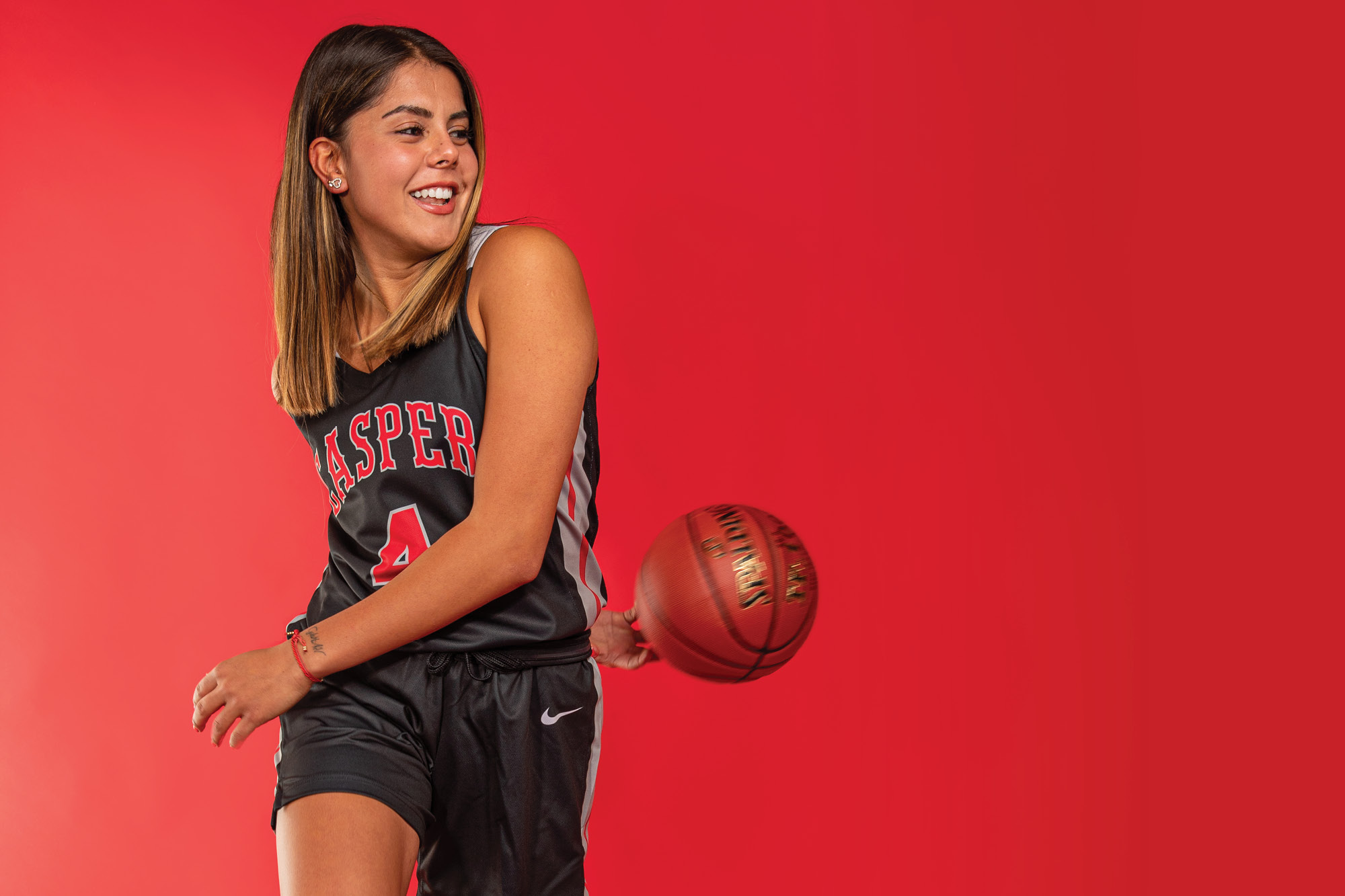 One of six sophomores on this year's Thunderbird Women's Basketball team, Nazli Bayazit is 5'9" and a guard. She hails from Erdemli-Mersin, Turkey, where she played ball for Ted Mersin College.
As a freshman, Bayazit played in 33 games, had three steals, 69 rebounds, and scored 2.4 points per game for a total of 79 points.
Bayazit's favorite food is chicken, and her favorite movie is "Peppermint." Her most inspirational person is her mom, and her favorite sports figure is WNBA basketball player Kelsey Plum. When asked, Bayazit said the one-word description of herself is "grateful."
Q: Why did you choose your major?
A: I chose early childhood education because I love kids. When I was 10 years old, I took care of my little brother. I realized that I just loved taking care of kids.
Q: What are your goals for this year, both academically and athletically?
A: I want to get a good GPA, at least a 3.0. Athletically, I really want to go to nationals and also be a good team player.
Q: What are your plans both now and in the future?
A: I hope to transfer to a Division I or II school. If that doesn't happen, then I will go back home. There is a university back in Turkey that I can go to, but I want to stay in the States. For the future, I would like to play in the EuroLeague, but if I can stay in the States, then I would like to teach kids in preschool. Otherwise, I will go back to Turkey or Europe.
Q: Why did you come to Casper College, what drew you to Casper College?
A: Coach G. Three years ago, I was talking to my friend Rose, (Casper College former basketball player Gulten (Rose) Altunbulak), who was playing at Casper College. She really liked the school and the team. The team impressed me; they were more like a family than a team.
Q: What do you think of Casper College as a school and overall experience?
A: I think that Casper College is a good place. It and Casper, Wyoming, are small. I like small because I can ask questions directly to the person I need to ask. Also, people are so nice and friendly here.
Q: Would you recommend Casper College, and if so, why?
A: Yes. People are so nice and are concerned about you. It has also been a great experience for me because it does not snow where I come from. I like the snow, but it is so cold, but I am OK with that.
Subscribe
If you enjoyed this story, receive more just like it: