Women's Basketball 2019-2020: Q and A: Meet Bailey Johnson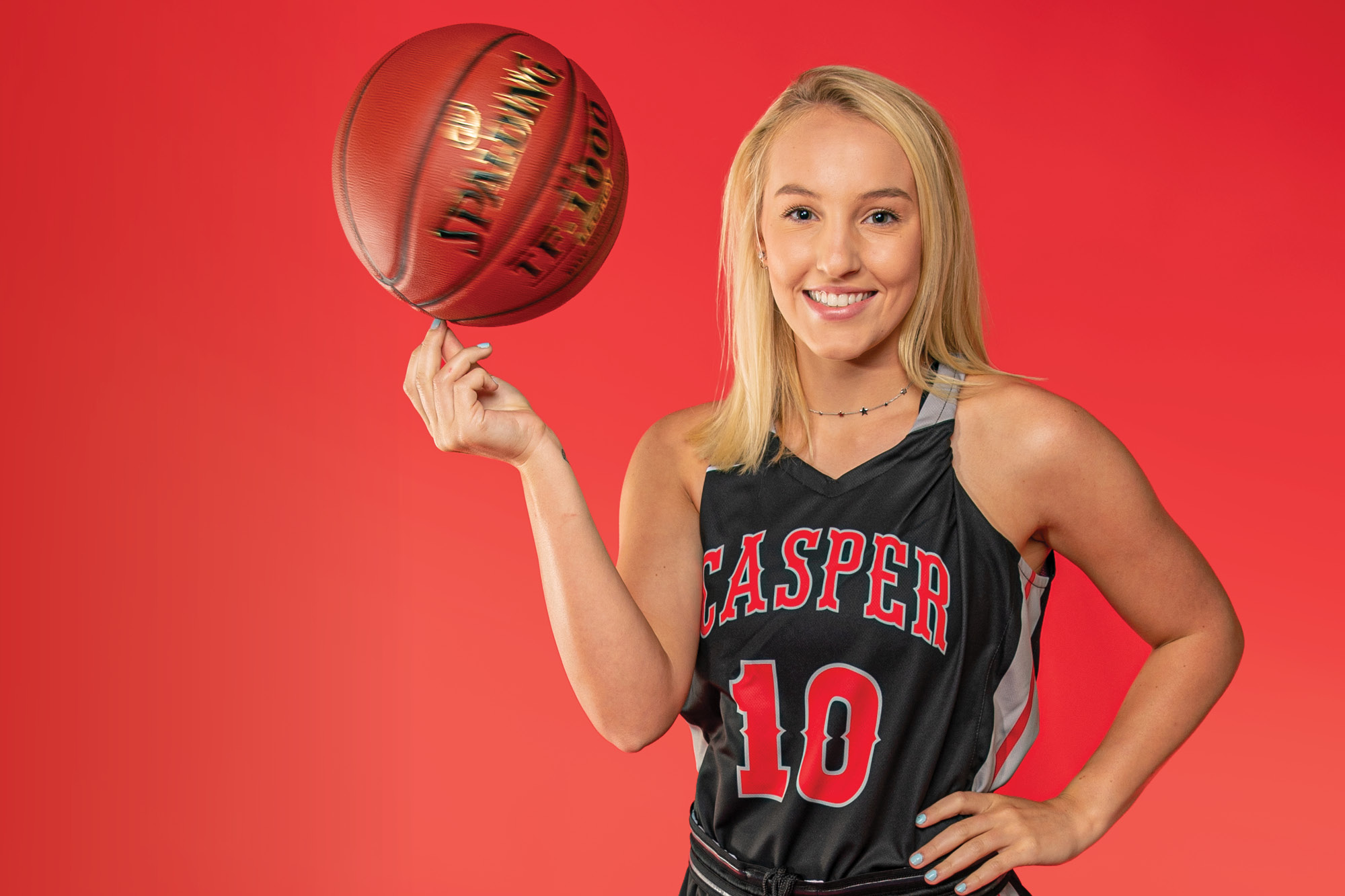 One of six sophomores on this year's Thunderbird Women's Basketball team, Bailey Johnson is 5'7" and a guard. She hails from Rapid City, South Dakota, where she played ball for the Central High School Cobblers.
As a freshman, Johnson played in 32 games, had 15 steals, 53 rebounds, and scored 6.5 points per game for a total of 207 points.
Johnson's favorite food is chicken parmesan, and her favorite movies are from "The Hunger Games" series. Her most inspirational people are her older brothers Andrew and Bryce, and her favorite sports figure is NBA basketball player Steph Curry. When asked, Jones said the one-word description of herself is "goofy."
Q: Why did you choose your major?
A: I was originally a mathematics and secondary education major, but found out that I wasn't going to graduate with those two majors, so I switched to general studies.
Q: What are your goals for this year, both academically and athletically?
A: I want to get to the national tournament with this team. I also want to be a good leader and help everyone grow as athletes themselves and push everyone to do better.
Q: What are your plans both now and in the future?
A: I have already committed to play basketball at the university level at the South Dakota School of Mines. I plan to get my degree in industrial engineering. Industrial engineering engineers design workplaces to help them be better for the workers. I originally picked math and secondary education because I love math, like the challenge of math, and wanted to be a coach at the high school level. But nearly everyone in my family is an engineer and all of them attended the School of Mines. After talking to my dad and grandpa — Johnson's father is currently the vice president for the SDSM Foundation — I realized that I could do anything in engineering, and I like that part of it. Industrial engineering just stuck out and really just sounds like me.
Q: Why did you come to Casper College, what drew you to Casper College?
A: I came because of the coaching staff. They were really welcoming, and I liked their philosophy of the game. I also liked all of Casper College. From the people in their offices to everyone else, they are really welcoming here, and the school has a family-like atmosphere.
Q: What do you think of Casper College as a school and overall experience?
A: I love the teachers here. They are always so helpful. I have a good connection with my teachers, especially in the math department. They are super helpful, and they care about you. They are always asking how I am doing. It is helpful to have teachers that care about you. With the small class sizes, students get a lot of attention, and we aren't just a number.
Q: Would you recommend Casper College, and if so, why?
A: Yes. Casper College has a family-like atmosphere and super-caring teachers and coaches. Everybody is so welcoming here.
Subscribe
If you enjoyed this story, receive more just like it: