T-Bird early signee for Division 1 Jaguars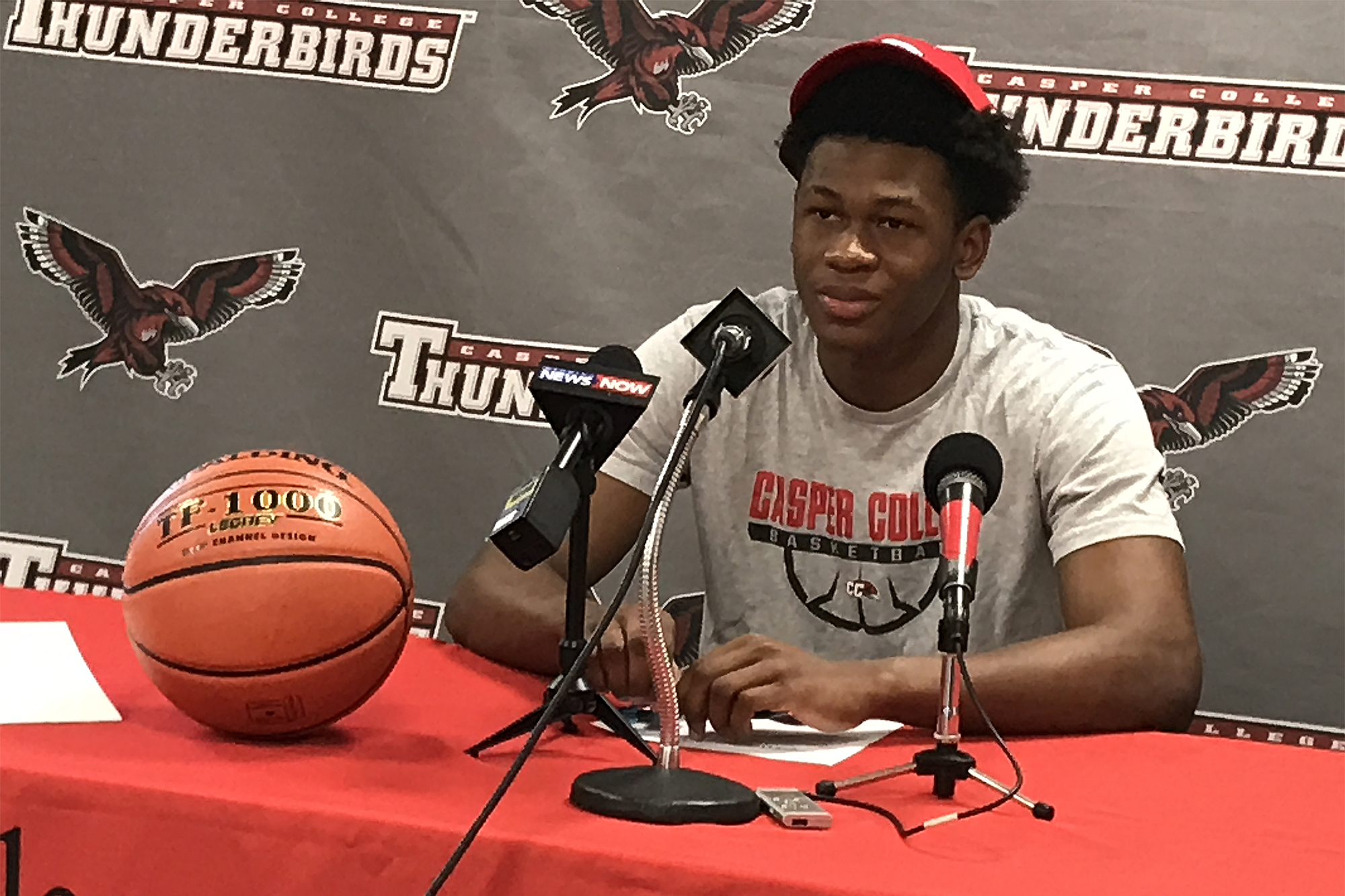 Casper College sophomore guard David Walker has signed with the University of South Alabama Jaguars basketball team.
Walker took advantage of the first official early signing day for Division 1 schools. "With help from my family, I was ready to make that decision now rather than later. Now that my decision has been made, I will be able to have time to concentrate on my grades and playing for the T-Birds," said Walker.
The Jaguars finished the 2018-2019 season with a record of 17-17 and 8-10 in the Sun Belt Conference. Third-year head coach Richie Riley was pleased to have Walker sign early saying that his signing was "… a huge day for South Alabama basketball. There can't possibly be another coach in the country that's happier to sign a player than I am about David," Riley added.
According to Riley, Walker was a top priority of the coaching staff. "His combination of skill, size, and athleticism make him one of the premier junior college players in the entire country. He will have an immediate impact on our program with his ability to score the basketball and defend at an elite level."
Walker, who hails from Toronto, Ontario, transferred from the College of Southern Idaho to Casper College following his freshman year. Already in his first four games as a T-Bird, Walker has shown his exceptional scoring capabilities on the court, averaging 28 points per game.
"It truly has been a pleasure to coach David so far this season, and the start to the year has been exceptional for him," noted Shaun Gutting, T-Bird head coach. "He has really matured both on and off the floor but is still just reaching the surface of his abilities with basketball. I am looking forward to his contribution as a player, teammate, and student the rest of this season and beyond," Gutting said. "Dave is a winner period! Not only is he a winner, but he is coming from a big-time culture at Casper where he plays for coach Gutting," Riley added.
Subscribe
If you enjoyed this story, receive more just like it: