Men's basketball 2019-2020: Q and A: Meet Isaiah Banks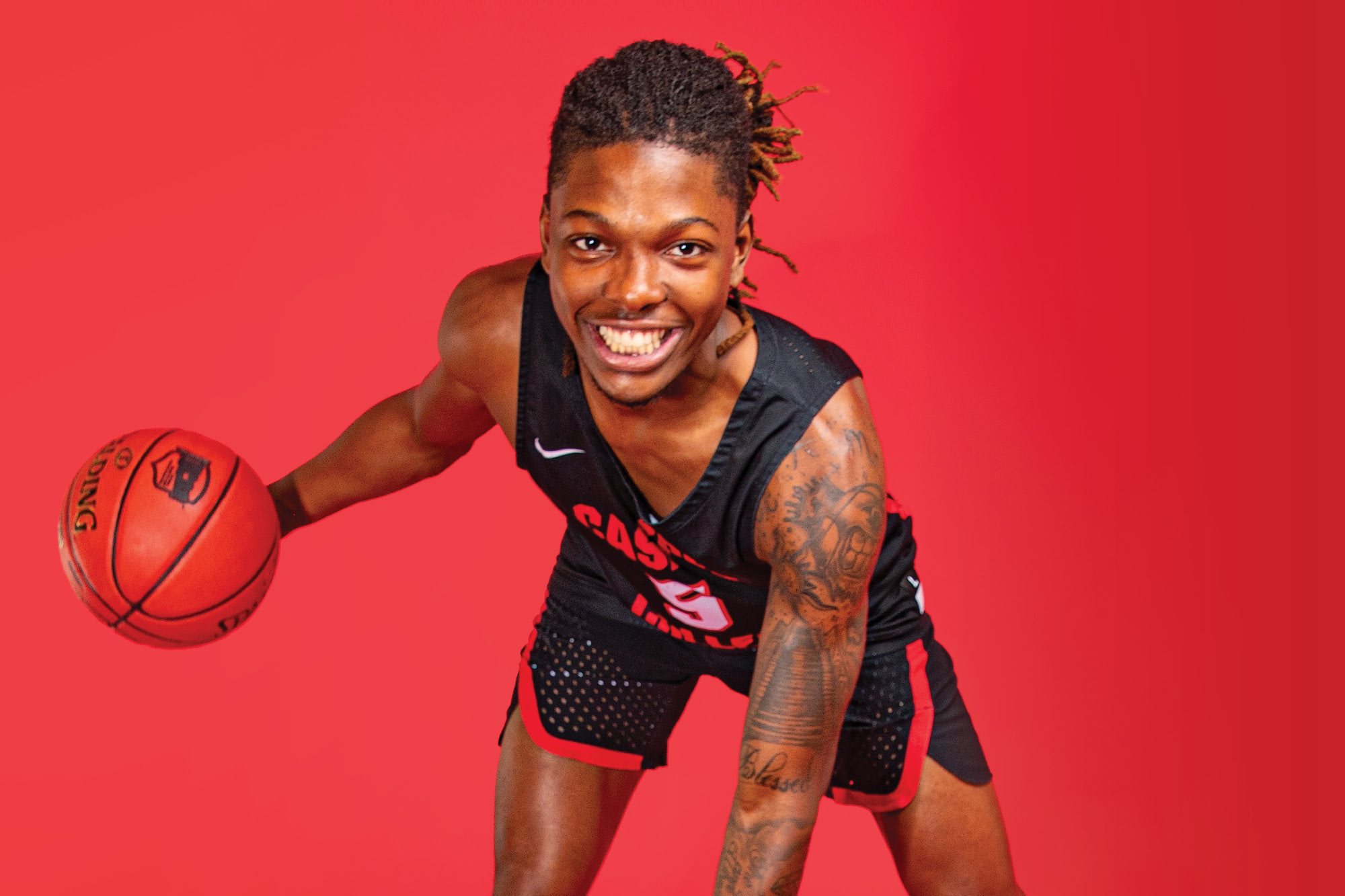 One of seven sophomores on this year's Thunderbird Men's Basketball team, Isaiah Banks is 6'3" and a guard. He hails from Las Vegas, Nevada, where he played ball for the Centennial High School Bulldogs.
As a freshman, Banks played in 30 games, had 28 steals, 137 rebounds, and scored 7.3 points per game for a total of 220 points.
Banks' favorite food is pasta, and his favorite movie is "The Promoter." His most inspirational person is himself, and his favorite sports figure is NBA basketball player Chris Paul. When asked, Banks said the one-word description of himself is "beautiful."
Q: Why did you choose your major?
A: I chose business administration because I want to become my own boss in life.
Q: What are your goals for this year, both academically and athletically?
A: My academic goal is to have a 3.0 GPA. Athletically, I want to win Region IX and make it to the national championship.
Q: What are your plans both now and in the future?
A: My plan is to continue playing basketball at a Division I school and get my bachelor's degree. I want to go somewhere that is the best place for me.
Q: Why did you come to Casper College, what drew you to Casper College?
A: I came to Casper College because of the coaching staff. They made me feel like I was family in their organization, and I appreciated that.
Q: What do you think of Casper College as a school and overall experience?
A: I have had a great experience at Casper College. The people here are very supportive.
Q: Would you recommend Casper College, and if so, why?
A: Of course, it's one of the best jucos you can go to.
Subscribe
If you enjoyed this story, receive more just like it: