Men's basketball 2019-2020: Q and A: Meet Eric Jamerman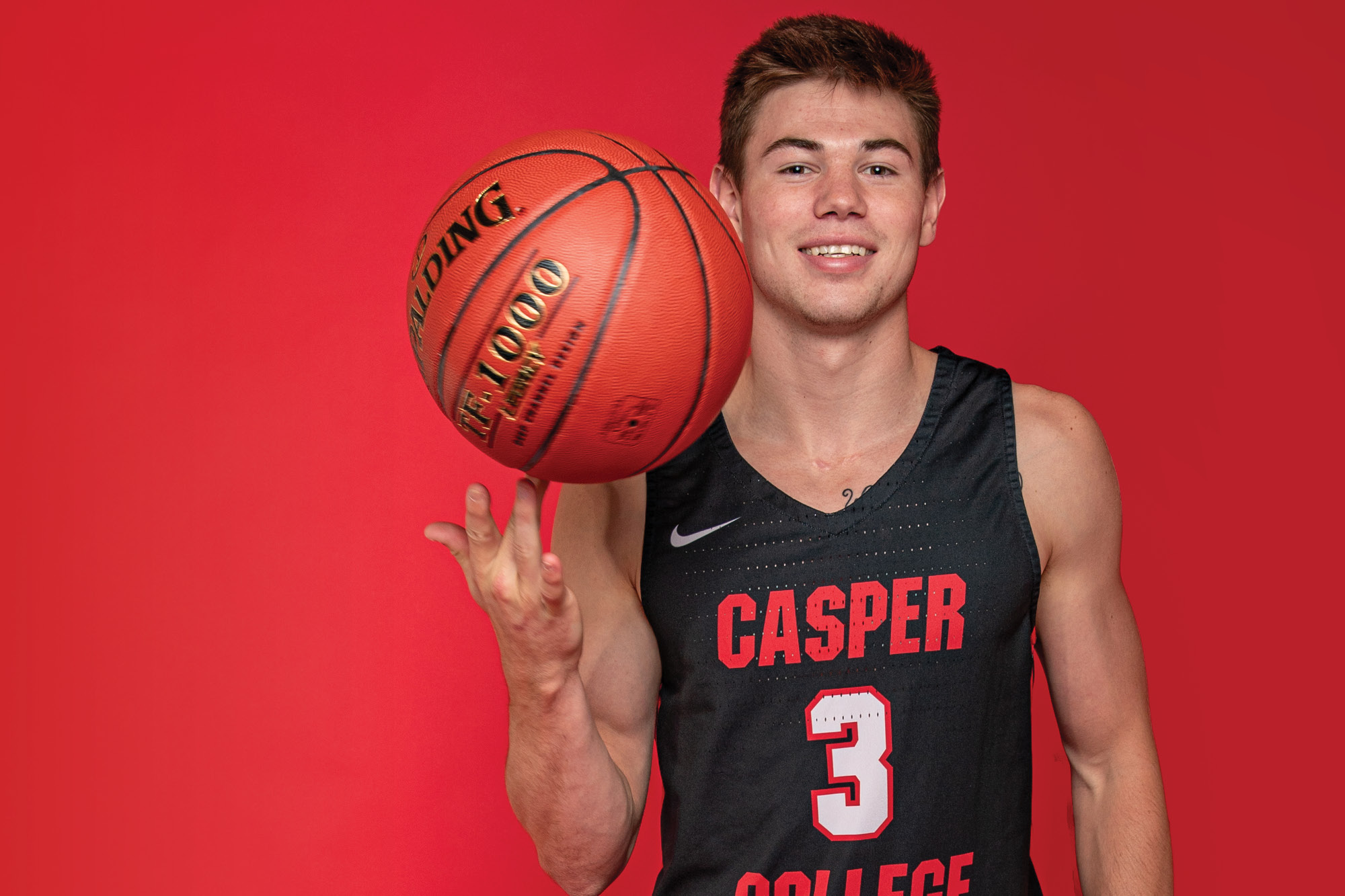 One of seven sophomores on this year's Thunderbird Men's Basketball team, Eric Jamerman is 6'2" and a guard. He hails from Douglas, Wyoming, where he played ball for the Douglas High School Bearcats.
As a freshman, Jamerman played in 28 games, had 12 steals, and scored 4.8 points per game for a total of 133 points. During his freshman year, Jamerman played for the Chadron State College Eagles.
Jamerman's favorite foods are steak and mashed potatoes, and his favorite movies are all the "Avengers" movies. His most inspirational people are his parents, and his favorite sports figure is Tim Tebow, professional baseball player, former professional football quarterback, and broadcaster. When asked, Jamerman said the one-word description of himself is "loving."
Q: Why did you choose your major?
A: Currently, my major is general studies; however, I look forward to someday earning a kinesiology degree. I chose kinesiology because I love to serve people, and one day I want to use this degree to affect the people around me.
Q: What are your goals for this year, both academically and athletically?
A: My goal academically is to complete my classes with a B or better and to not just do the work, but to actually learn what is being taught. My goal athletically is to just help the team in any way possible. I want to serve my coaches and teammates and be the best teammate that I can be.
Q: What are your plans both now and in the future?
A: My plan after I graduate from Casper College is to move onto a four-year university. I would love to compete at the highest level of basketball, which is the Division I level; however, I want to go wherever fits me the best. My future goal is quite simple. I look forward to the day that I am a husband and a father. I want to be the best man I can be for my family someday.
Q: Why did you come to Casper College, what drew you to Casper College?
A: I came to Casper College to earn my degree and play basketball for this well-known program. The support of the community is what drew me here to Casper.
Q: What do you think of Casper College as a school and overall experience?
A: I have loved my experience here at Casper College. It has been wonderful. All my teachers have taught me so much, and I am thankful for the experiences.
Q: Would you recommend Casper College, and if so, why?
A: I would recommend Casper College to anyone. It has been a great experience for me and has allowed me to make progress toward my future. I am very grateful for the time I have spent here.
Subscribe
If you enjoyed this story, receive more just like it: