'Marat/Sade' theatrical experience unlike most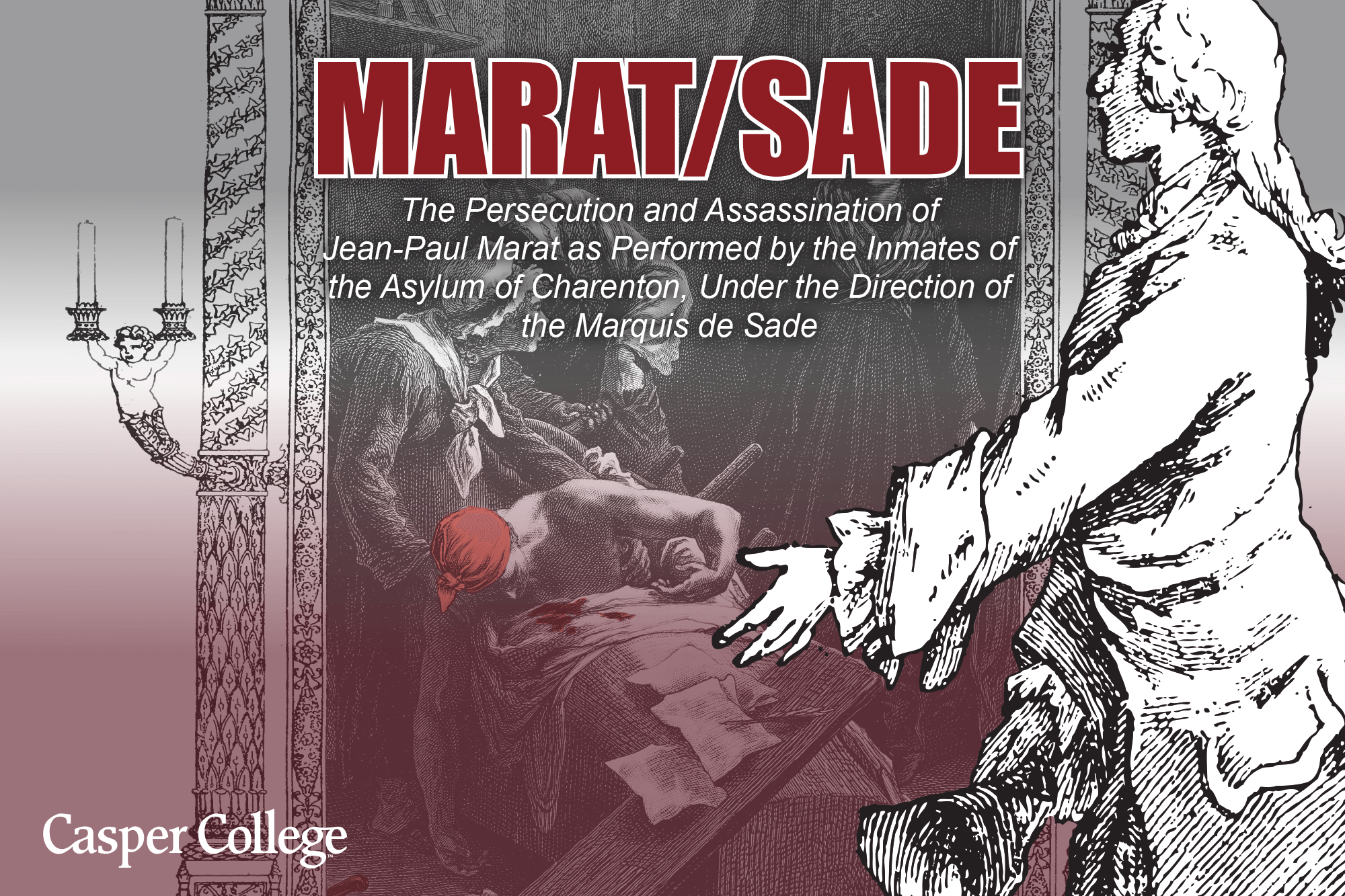 "'Marat/Sade' … is a theatrical experience, unlike any most audiences, have ever encountered," said William Conte, director. The play will take place at Casper College Dec. 3-7 in the Thomas H. Empey Studio Theatre.
The play is a play within a play set in the historical Charenton Asylum in France in 1808. There, the asylum's inmates perform a play set during the French Revolution in 1793. "The play represents the attempt by the Marquis de Sade, (an inmate himself), to stage a play of his own about the death of the French revolutionary Jean-Paul Marat," said Conte.
"The great challenge for the student actors is to portray, not the historical characters, but mental patients playing the historical characters," Conte said. "We have taken care to ensure that the onstage chaos is choreographed precisely and executed with discipline while preserving the illusion of spontaneity and unpredictability," he noted, adding, "We want the audience to really hear this play, even as they assess the ideas on display against a backdrop of madness and suffering."
On Broadway, "Marat/Sade" won a Tony Award for best play, best director, and best actor. "Marat/Sade" also won the 1966 New York Drama Critics' Circle Award for Best Play.
"The Persecution and Assassination of Jean-Paul Marat, as Performed by the Inmates of the Asylum of Charenton, Under the Direction of the Marquis de Sade," or simply "Marat/Sade" is recommended for ages 15 and up. The play begins each night at 7:30 p.m. with one matinee, Dec. 7 at 2 p.m.
Tickets are $12 for adults and $10 for students 5-18 and are available online at caspercollegearts.cc, at the box office between 10 a.m. and 3 p.m. Monday through Friday, by phone at 307-268-2500, or one hour before each performance, for that performance only.
The Thomas H. Empey Studio Theatre is located in the Gertrude Krampert Theatre building on the Casper College campus.
Subscribe
If you enjoyed this story, receive more just like it: