Debate team shines at Pioneer Trails Forensics Tournament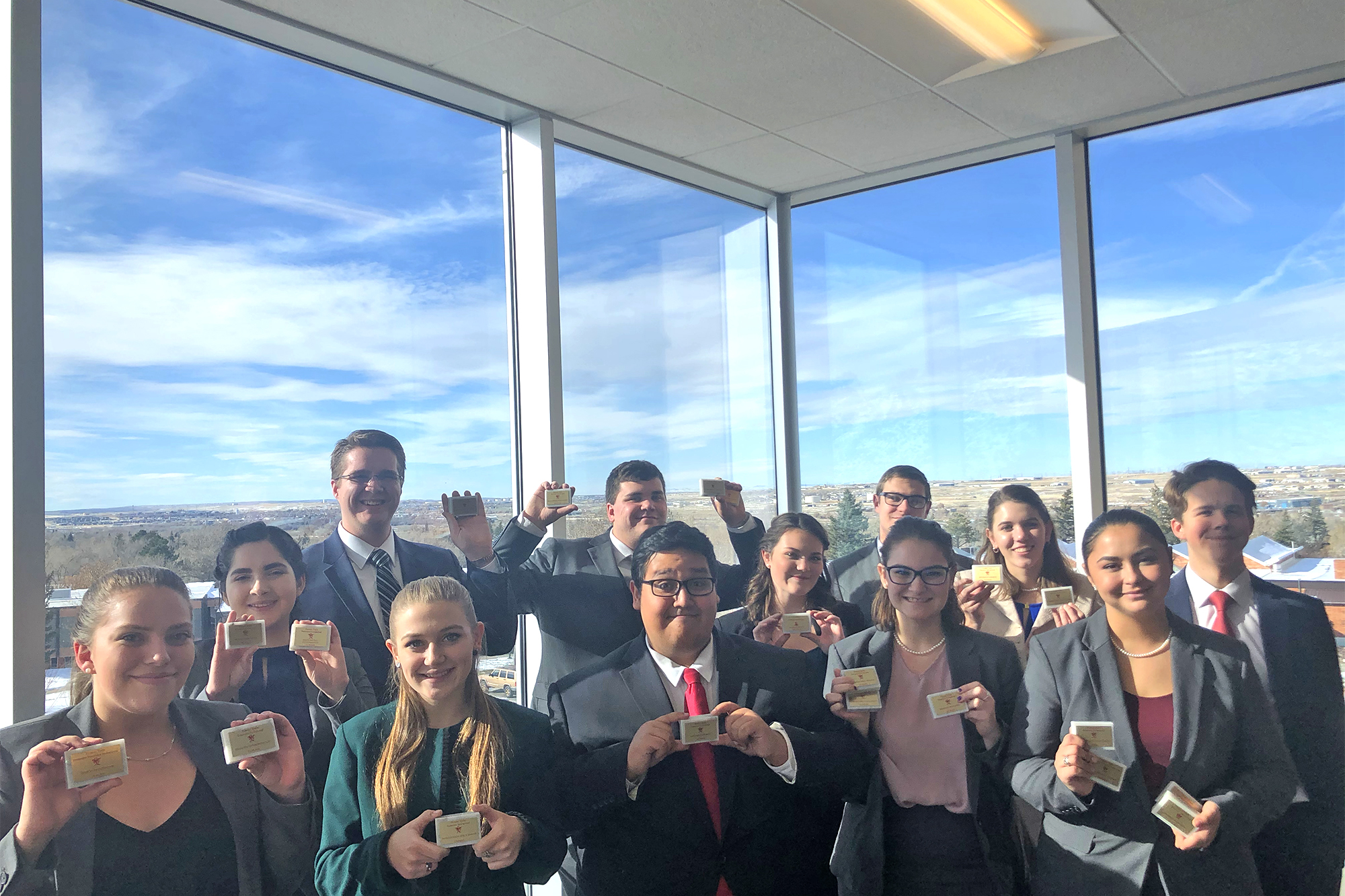 The Casper College Talking T-Birds had an impressive showing at the 37th Annual Pioneer Trails Forensics Tournament recently hosted by Casper College.
Individually, Hannah Arnold, Lander, took two championships, one in dramatic interpretation and the other in speech to entertain. Jae Fletcher, Box Elder, South Dakota, placed third in informative speaking, second in top speaker for IPDA, and champion in both impromptu speaking and communication analysis.
Jasmin Atkins, Cheyenne, took the International Public Debate Association championship and was undefeated throughout the IPDA competitions. Thayne Macy, Casper, was a semifinalist and took second in IPDA, and also took second place in both extemporaneous speaking and communication analysis. Kaelan Rodriguez, Casper, was fifth in prose interpretation and champion in program oral interpretation.
Stephanie Barella, Casper, placed fifth in informative speaking, fourth in extemporaneous speaking, and was a semifinalist in IPDA. Jacob Dickinson, Encampment, took second in dramatic interpretation; Violet Wright, Casper, place third in pervasive speaking; Alex Walters, Rapid City, South Dakota, took fifth in informative speaking and competed in the IPDA quarterfinals; while Izac Garcia, Cheyenne, placed fifth in impromptu speaking.
The team was also the tournament champions, but as Doug Hall, forensics head coach and communications instructor explained, "As the host school, we don't count our points."
The team also placed well at its first tournament of the year, the Trapper Rendezvous in Powell, Wyoming. There the team took first in the community college sweepstakes and third in the overall sweepstakes.
Individually, Dickinson was first in dramatic interpretation. Braxton Sambrano, Casper, took second in prose, while Garcia took fifth in prose. Fletcher placed third in informative speaking and was an IPDA semifinalist. Walters was also a semifinalist in IPDA and took fourth in informative speaking.
Macy placed fourth in communication analysis and second in IPDA. Atkins, Barella, and Stephen Koch, Casper, were all quarterfinalists in IPDA. Rodriguez placed fifth in program oral interpretation.
"I've been really pleased with the way the team has performed so early in the season," said Hall, adding, "If they continue their hard work, I see more wins for this team."
Subscribe
If you enjoyed this story, receive more just like it: