Classes announced for spring 2020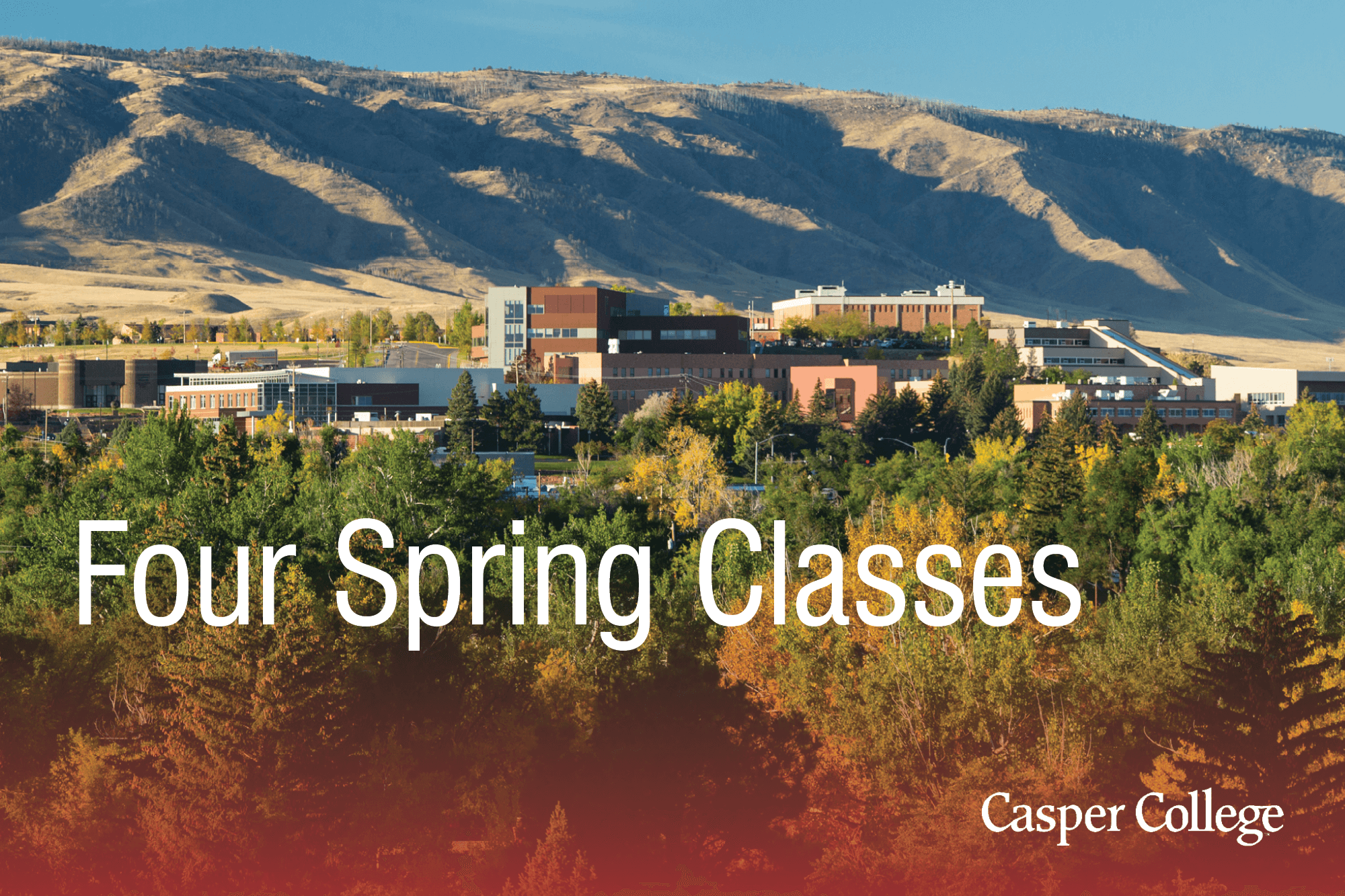 Four classes that can be taken for both credit and noncredit are being offered through the Casper College School of Social and Behavioral Science for the 2020 spring semester.
"Non-Western Political Cultures" POLS 1200, "… centers on four very important countries in world affairs and for the United States," said Erich Frankland, adding that the course was perfect for those who "… want to learn more about China, Russia, Japan, and Iran." The course, utilizing a useful and comparative approach, will also look at other examples of the non-Western world. Frankland, political science instructor, will teach the class.
The second class, "Introduction to International Relations" POLS 2310, is taught by Nathan Blank, political science instructor. "This class examines how countries such as the United States can act in foreign affairs, what institutions and laws they can utilize, and the major issues confronting the U.S. and the world today," said Frankland. In addition, students taking this course will also participate in a semester-long simulation of international relations.
Jason Charrette, political science instructor, will teach the class "Introduction to Political Philosophy" POLS 2460. The class will "… expose students to the array of answers from the great thinkers to the major political questions such as the role of the citizen in politics, the scope of powers that leaders and governments should possess, and others," said Frankland.
Tanis Lovercheck-Saunders, history instructor, will teach the fourth class, "Twentieth Century Europe" HIST 2115. According to Frankland, the class will analyze European history from 1900 to 1991 with particular emphasis on World War I, the Russian Revolution, World War II, and the Cold War.
All four courses will run on Tuesdays and Thursdays, beginning Tuesday, Jan. 21. POLS 1200 will run from 11 a.m.-12:15 p.m., POLS 2310 will run from 9:30-10:45 a.m., POLS 2460 will run from 12:30-1:45 p.m., and HIST 2115 will run from 11 a.m.-12:15 p.m. Registration for spring semester classes at Casper College is now taking place. For questions about these four classes, contact Frankland at 307-268-2490 or efrankland@caspercollege.edu. For questions on other classes, call the college at 307-268-2100.
Subscribe
If you enjoyed this story, receive more just like it: