Young post-secondary STEAM educator of the year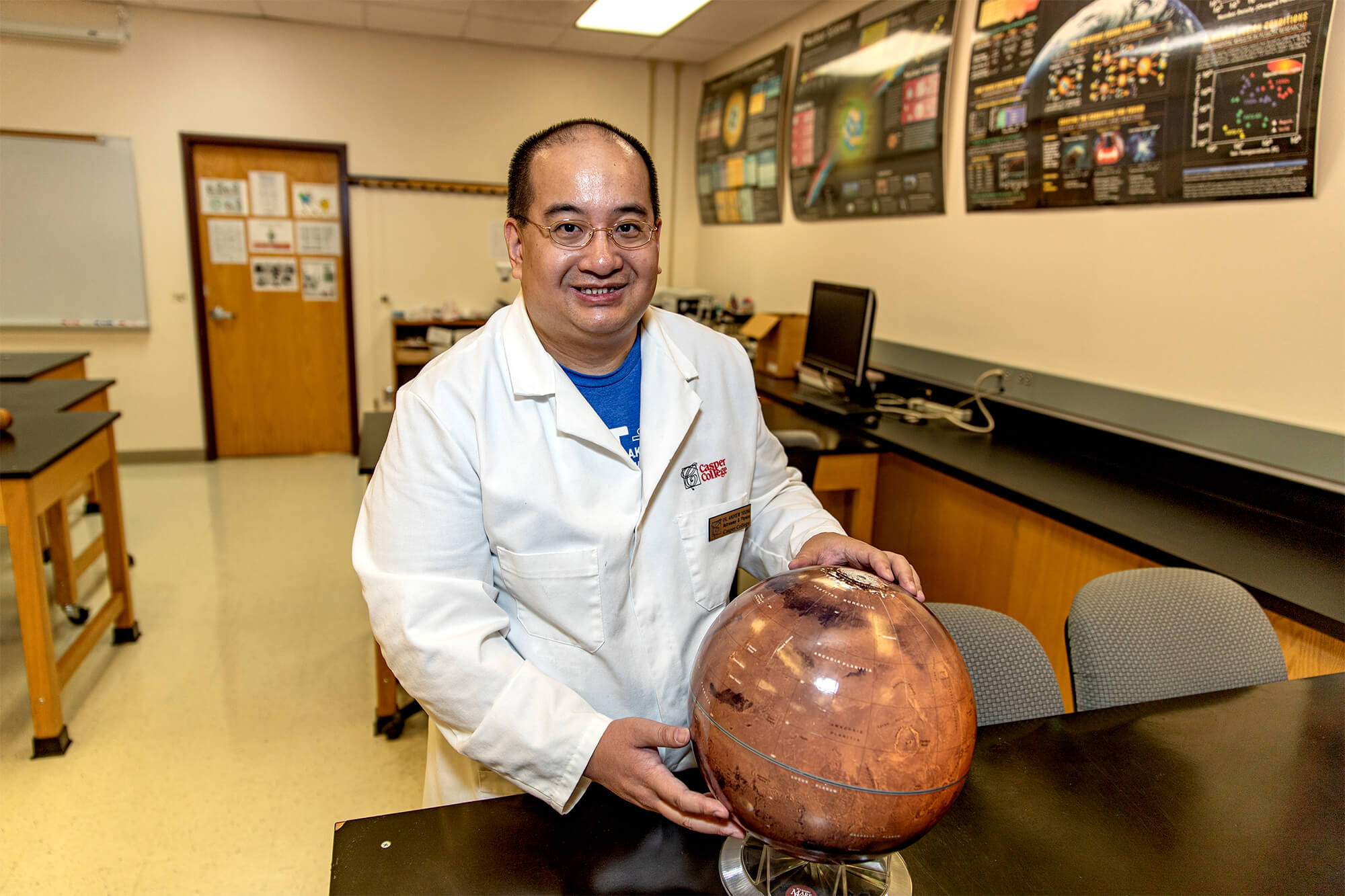 Casper College physics and astronomy instructor Andrew Young, Ph.D., was recently named the STEAM Post-Secondary Educator of the year by the Wyoming Department of Education.
According to the WDE, Young has played an active role in mentoring teachers and students across Wyoming. His lecture series that covers physics and astronomy are available in podcast form. Young's past research interest includes blazars, space weather, aurora borealis, and astrophysical search engines. His current primary academic duties consist of teaching live and online astronomy and physics courses at Casper College. He serves as a board member for the Wyoming NASA Space Grant and also is the Wyoming RadNet systems operator for the Environmental Protection Agency.
Young was nominated by James Stith, a science instructor at Newcastle High School. "Dr. Young has dedicated his time and resources to personally deliver (science-related) kits to my school. He has also made himself available for any assistance or professional development so that we can best utilize the equipment that he has provided," said Stith, adding, "Dr. Young is a science rock star and should be thusly recognized."
"These educators have a passion for STEAM that is passed on to their students — and students well-versed in STEAM are essential to the economic well-being of our state," said Michelle Aldrich, Ph.D., supervisor of the WDE Career Technical Education Section. "The department is privileged to honor these educators and thank them for preparing Wyoming's children for the future."
Young has been teaching physics and astronomy at Casper College since August 2005. He received his bachelor's in astronomy and physics from Boston University and his master's and doctorate in astrophysics from the University of Minnesota. Past honors include the Wyoming First Lego League Outstanding Volunteer Award in 2014 and the Wyoming Science Teachers Association Friend of Science Award in 2017.
Young was honored at the 2019 Roadmap to STEAM (science, technology, engineering, art, and math) Conference. Each year, the Wyoming Department of Education recognizes exemplary STEAM educators from elementary, secondary, and postsecondary levels of education.
Subscribe
If you enjoyed this story, receive more just like it: