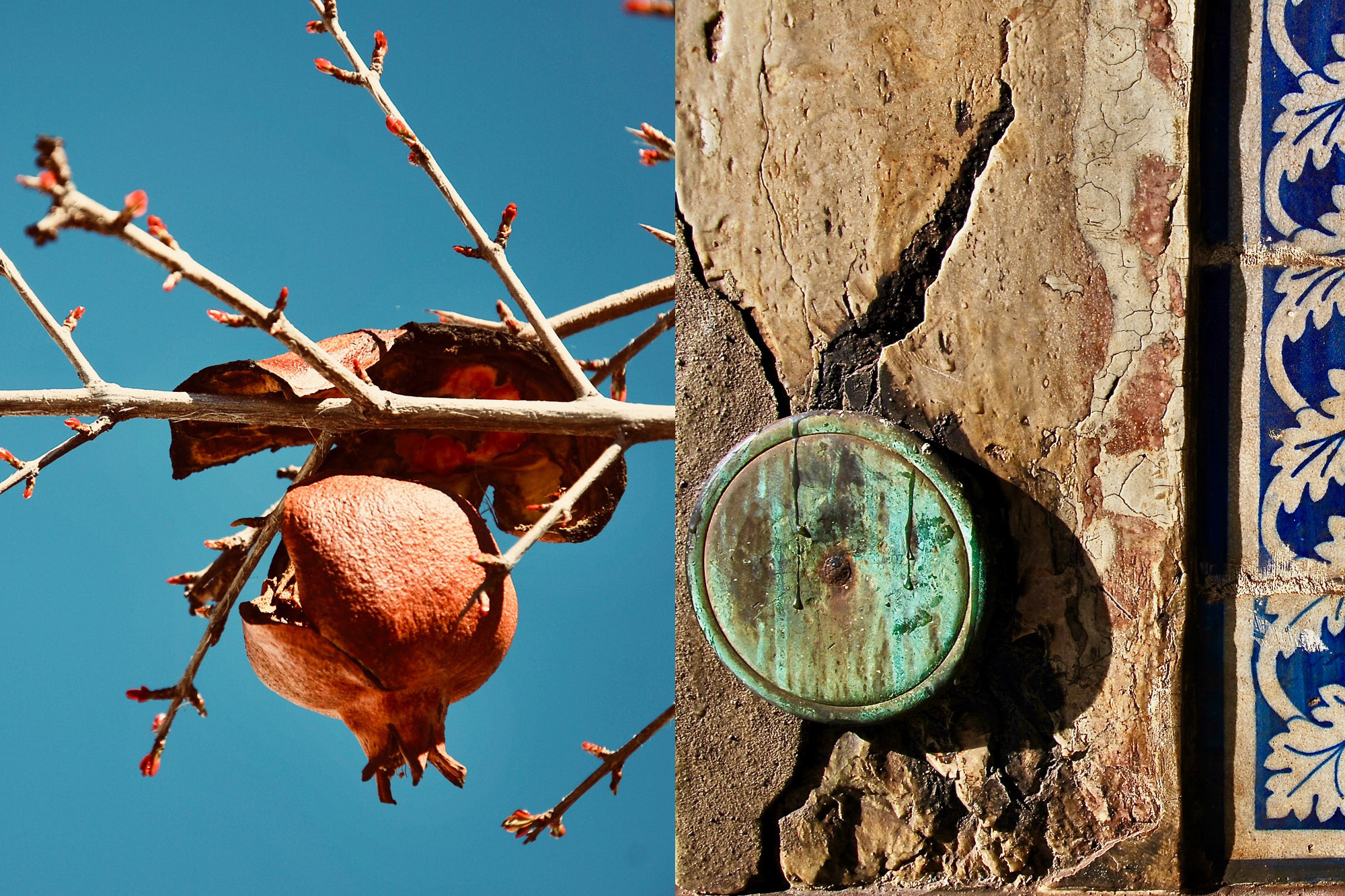 The works of artist Kathleen Wille will be on display in the Mildred Zahradnicek Gallery Oct. 16-Dec. 12. An artist's workshop, talk, and reception will also take place.
The display, "The Viewfinder's Journey: A Visual Response to Wanderings in the Iberian Peninsula," will feature Wille's ceramics, photography, handmade books, and a variety of sculptural components based on her trip to the Iberian Peninsula.
"(I) have had a trip on the calendar and my camera around my neck for as long as I can remember," said Wille. "(My) viewfinder, an ever-present companion, offers a mindful and contemplative pause in the often frenetic pace of travel. The lens allows magnification of easily missed details longing to be noticed. (And my) printed photos, upon return, provide a bridge to connect with places of the soul in far-away lands," she noted.
Before her trip to the Iberian Peninsula, Wille studied Moorish design and architecture as part of an art history course taught by Valerie Innella Maiers. According to Innella Maiers, Wille " … contributed to an exceptional curricular experience in Portugal with a presentation on the design elements of Moorish art and even created travel sketchbooks for the other course participants to prompt recording of their visual inventory of art in Lisbon."
"My affiliation with CC has been with Valerie and Mike (Olson, ceramics instructor) and the art history international travel courses. My first experience began with special projects courses with each of these instructors, followed by an adventure in Dubrovnik, Croatia, resulting in my first Casper group art exhibition in 2018," said Wille, "As a result of that experience, I was invited to create work for a solo show," she noted. "These academic experiences guided (my) eye and (my) lens, leading to the photography components and handmade books featured in this exhibition. I learn, so I can better travel. I travel, so I can better learn. And I create works of art, before, during, and after my travels to weave the experiences into the fiber of my being," said Wille.
Wille has three undergraduate degrees from the University of Montana, a graduate degree from Lesley University in integrating the arts in education, a seat in the inaugural Harvard Graduate School of Education's Silkroad/Arts and Passion-Driven Learning team, and 30 years of teaching experience.
Wille will lead a travel journal making workshop Wednesday, Oct. 23, and give an artist's lecture Thursday, Oct. 24. Both events are free and open to the public, and each will take place at noon in the Goodstein Visual Arts Center in Room 102.
The showing is also part of the RedStone Recital and Gallery Season's opener Friday, Oct. 25. A gallery reception will be held at 6:30 p.m. in the Zahradnicek Gallery, followed by the recital, featuring Casper College music faculty at 7:30 p.m. in the Wheeler Concert Hall.
All events, including the RedStone Recital and Gallery season opener, are free and open to the public.
The Mildred Zahradnicek Gallery is open Monday through Thursday from 9 a.m. to 4 p.m. The gallery is located in the Music Building, and it and the Goodstein Visual Arts Center are both located on the Casper College campus.
Subscribe
If you enjoyed this story, receive more just like it: