Volleyball 2019: Q and A: Meet Trinity Bennett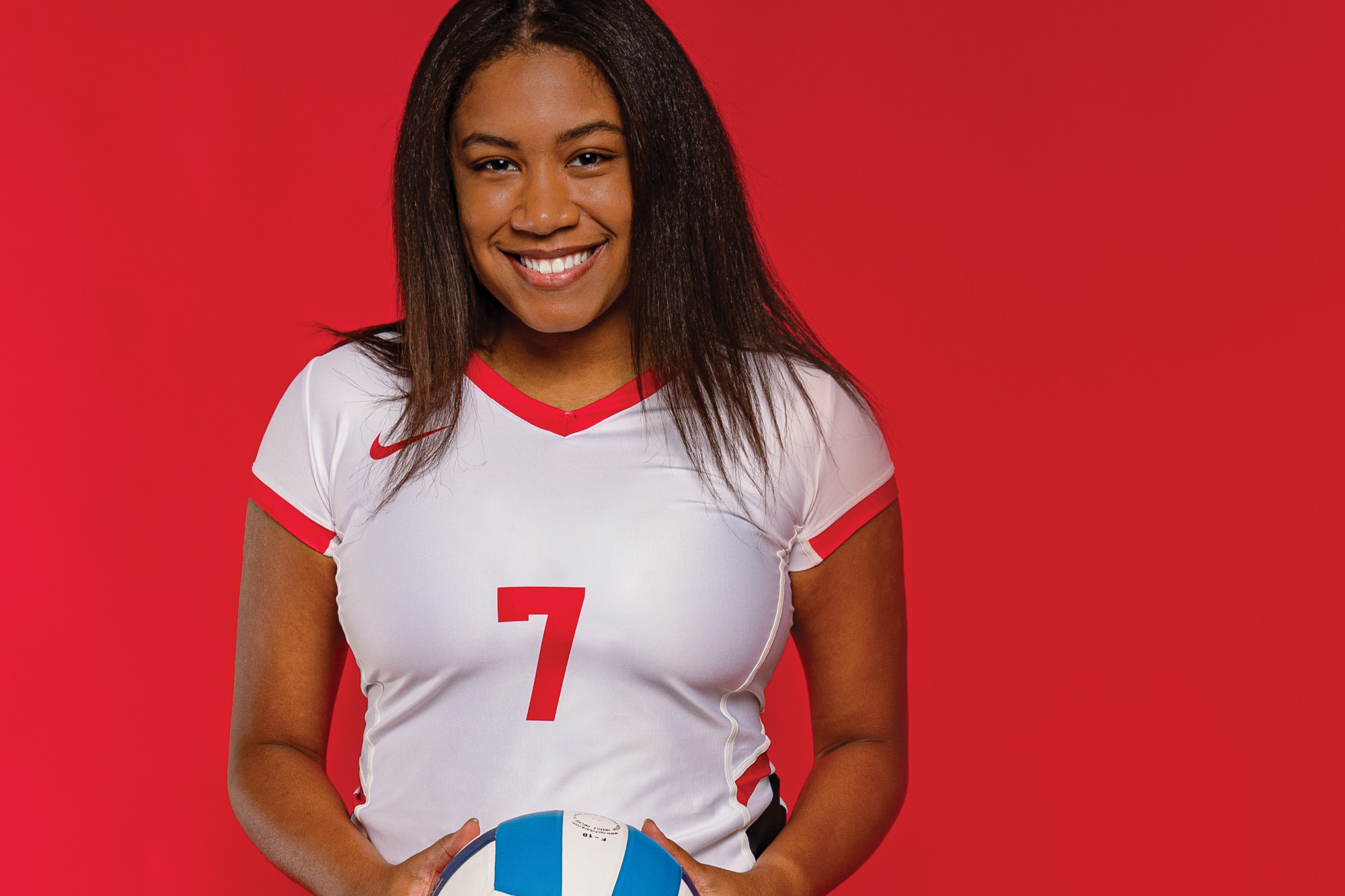 Casper College volleyball player Trinity Bennett (Casper College photo)
One of five sophomores on this year's Thunderbird Volleyball team, Trinity Bennett is 5'10" and an outside hitter. She hails from right here in Honolulu, Hawaii, where she played ball for the Maryknoll High School Spartans.
As a freshman, Bennett played 112 sets, had 163 kills, made 451 digs and scored 206 points.
Bennett's favorite food is cinnamon rolls, and her favorite movie is "Avengers." Her most inspirational people are her parents, and her favorite sports figure is retired professional beach volleyball player Kevin Wong. When asked, Bennett said the one-word description of herself is "unique" because "there's both the positive and negative of people I like. I'm happy, which is a silver lining, and black-Tongan and unique in that way. I don't care about what people think, and I am open to change."
Q: Why did you choose your major?
A: I was originally a political science major, but realized that it wasn't the best choice mainly because of the area that I really wanted to study. So, I changed to general studies to get all my prerequisites and general credits done.
Q: What are your plans now and in the future?
A: I have thought a lot about this. I want to be successful for both myself and my family. I am the first girl in my family to graduate on both my dad's side and my mom's side. I want to continue to play volleyball (at a four-year school), but if that is not in the works I want to continue academically and study astronomy or anything space-related; that would make my dreams come true. I want to join the military then and follow in the footsteps of my dad, granddad, and uncle, and then go back to school for my master's and maybe my doctorate degrees. I want to be in the NASA space program and make a difference for young African-Tongan Americans.
Q: What are your goals for this year, both academically and athletically?
A: I want to do well in my classes and to help the team win and make regionals.
Q: Why did you come to Casper College, what drew you to Casper College?
A: I met both coaches at the Las Vegas Tournament. I liked their personalities so, I did research on Casper College, and I liked it. I would be able to play volleyball, experience college, and new surroundings. I have lived on both the east and west coasts and Hawaii, and Casper provided new surroundings and a place to explore.
Q: What do you think of Casper College as a school and overall experience?
A: I think that Casper College is a wonderful place to start at and to be able to experience things you never thought you would. I never had to live where it snows. It's great to see a community that is so tight-knit and welcoming. Everyone is so helpful and friendly.
Q: Would you recommend Casper College?
A: Yes, of course. The people are so welcoming, willing to help, and friendly. I love my instructors.
Subscribe
If you enjoyed this story, receive more just like it: