Volleyball 2019: Q and A: Meet Mackenzie Leong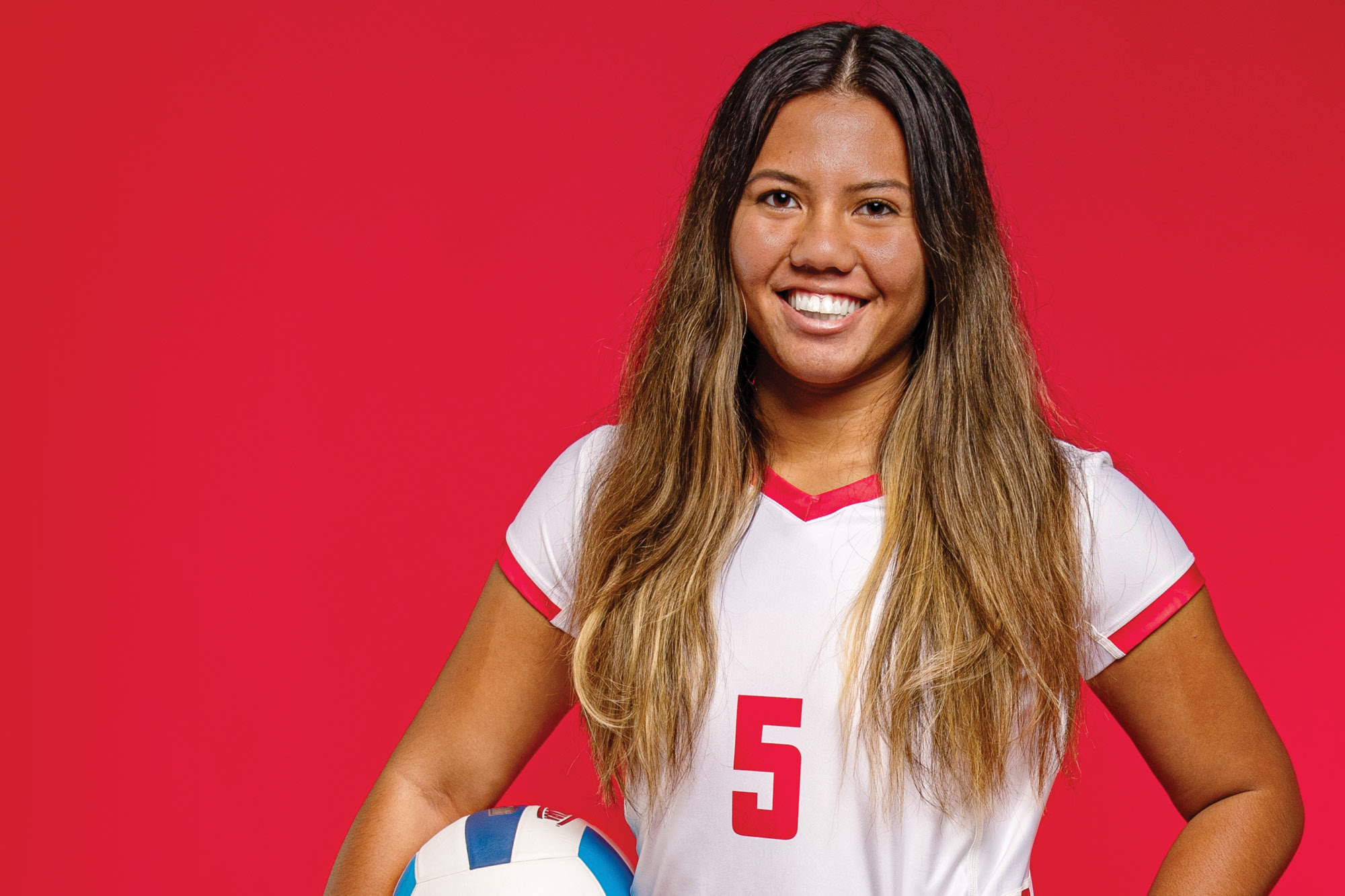 Casper College volleyball player Mackenzie Leong (Casper College photo)
One of five sophomores on this year's Thunderbird Volleyball team, Mackenzie Leong is 5'7" and a setter. She hails from Maʻili, Hawaii, where she attended Kamehameha Kapalama High School and played club volleyball for Spike and Verve.
As a freshman, Leong played in 113 sets, had 42 kills, 195 digs, and 70.5 points.
Leong's favorite food is poke bowls, and her favorite movie is "Blue Crush." Her most inspirational person is her dad, and her favorite sports figure is American professional surfer Kelly Slater. When asked, Leong said the one-word description of herself is "determined" because "every goal I have set for myself I really try to reach for it. I want to complete it and get it done."
Q: Why did you choose your major?
A: I choose nutrition because I am interested in learning how to be a nutritionist. I want to help my twin brother in his career as a jiu-jitsu and mixed martial arts fighter, as well as others in those fields with their meal planning and health.
Q: What are your plans now and in the future?
A: Hopefully, I can continue playing volleyball in a D1 or D2 school and continue to study nutrition or culinary. Then I want to move back home and help my brother.
Q: What are your goals for this year, both academically and athletically?
A: Academically I want to push myself to get good grades, at least a 3.0 GPA. I also want our team to make it to regionals and then nationals by focusing on one game at a time.
Q: Why did you come to Casper College, what drew you to Casper College?
A: Casper College had nutrition as a major that was a big, plus the opportunity that Coach Sharman gave me with the scholarship and everything she offered with it. No one else gave me what Coach Sharman did. It was a no brainer for me to come here.
Q: What do you think of Casper College as a school and overall experience?
A: Casper College is a good school, and I like it and the small classrooms. The instructors are committed to you. When I am on the road, they make sure that I have everything and that I am good to go. People are really nice and welcoming. They make sure that I am doing good, and because I am so far from home that I am not lonely or homesick.
Q: Would you recommend Casper College?
A: Oh, yes, 100%. I have had different experiences here, like snow, and I think that it is good to venture out and see a different part of the world.
Subscribe
If you enjoyed this story, receive more just like it: