Volleyball 2019: Q and A: Meet Kylie Watson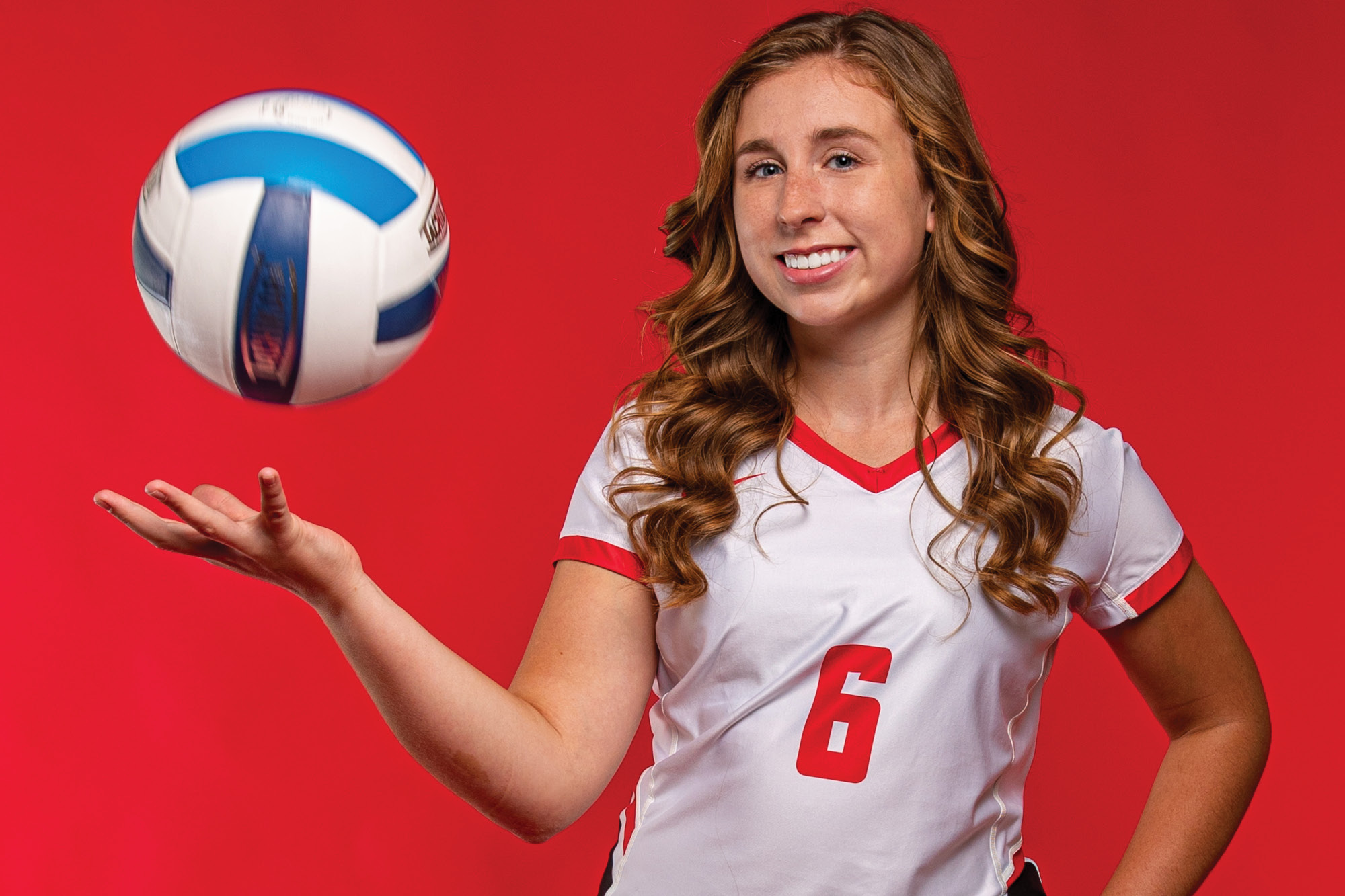 Casper College volleyball player Kylie Watson (Casper College photo)
One of five sophomores on this year's Thunderbird Volleyball team, Kylie Watson is 5'7" and a libero. She hails from right here in Casper, Wyoming, where she played ball for the Natrona County High School Fillies.
As a freshman, Watson played in 113 sets and made 451 digs.
Watson's favorite food is tacos, and her favorite movie is "The Shining." Her most inspirational person is her mom, and her favorite sports figure is American professional beach volleyball player and three-time Olympic gold medalist Kerri Walsh-Jennings. When asked, Watson said the one-word description of herself is "driven" because "with everything I have ever done I feel like I have to give 100% or I have failed. All throughout school and sports, it's 100% or nothing for me."
Q: Why did you choose your major?
A: I chose pre-med because I have always known that I wanted to do something in medicine, and last semester med school became my dream.
Q: What are your plans now and in the future?
A: I hope to transfer to a four-year school on a volleyball scholarship and then onto med school, probably the University of Wyoming's medical program.
Q: What are your goals for this year, both academically and athletically?
A: I want to keep up with all of my classes and make Academic All-American again this year. I want to work hard and see how far we can take it as a team. I really like the team this year.
Q: Why did you come to Casper College, what drew you to Casper College?
A: I grew up here and watching the team and Coach Sharman (through the years) I thought that it would be really cool to play for my hometown and represent the place where I grew up.
Q: What do you think of Casper College as a school and overall experience?
A: I have had a great experience at Casper College. I have been able to create personal relationships with the instructors and through athletics. They have all helped me a bunch by talking to me and helping me to figure out something that works the best for me.
Q: Would you recommend Casper College?
A: Absolutely. Coming to Casper College was one of the best decisions for me. I think it is especially good for anyone who is trying to figure out what their end goals and dreams are before committing to a large school and big debt.
Subscribe
If you enjoyed this story, receive more just like it: