Volleyball 2019: Q and A: Meet Elisa Haug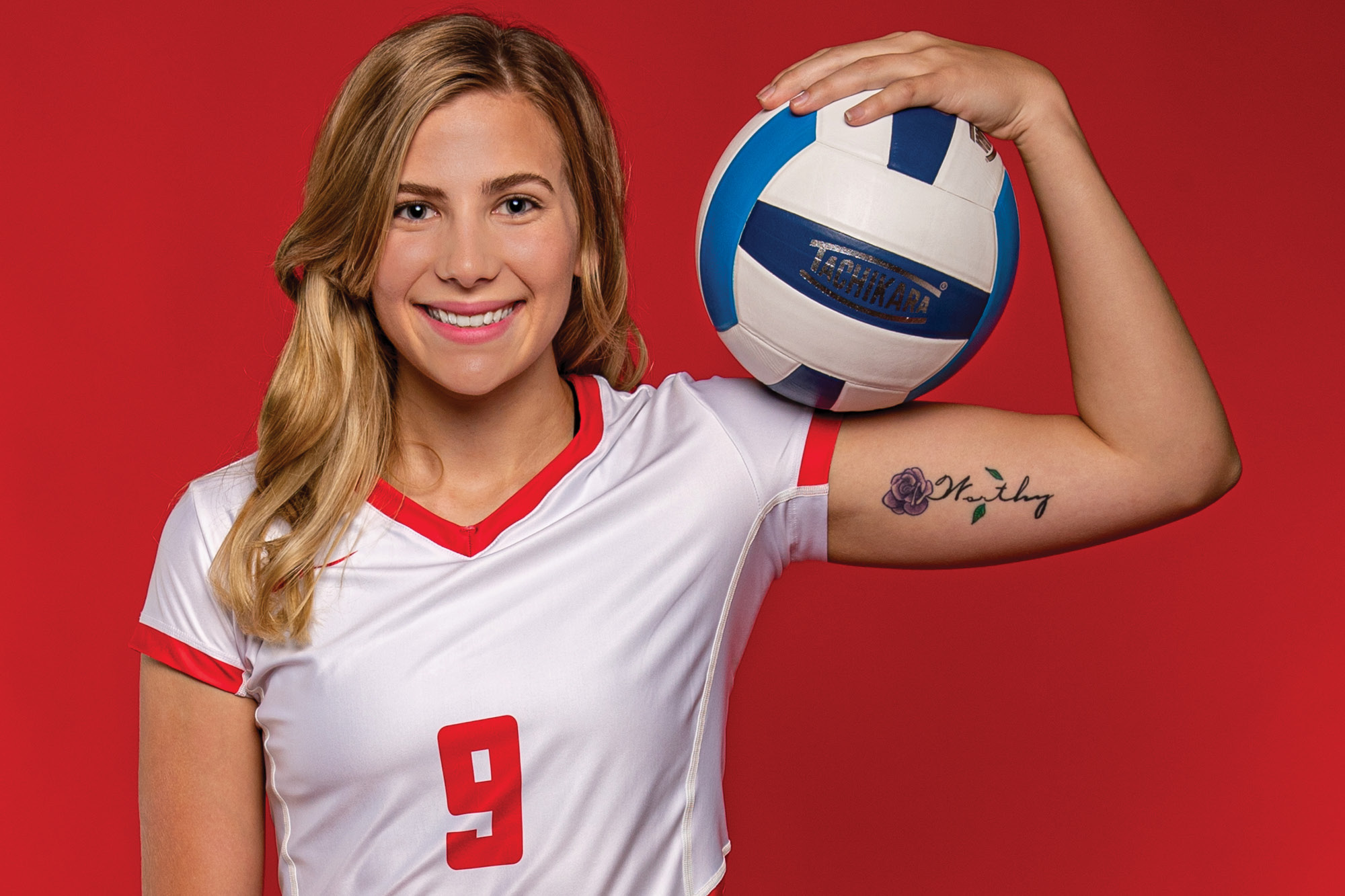 Casper College volleyball player Elisa Haug (Casper College photo)
One of five sophomores on this year's Thunderbird Volleyball team, Elisa Haug is 5'11" and a right side hitter. She hails from Vancouver, Washington, where she played ball for the Hudson's Bay High School Eagles
As a freshman, Haug played in 107 sets, had 168 kills, 54 digs, and 198 points.
Haug's favorite food is Thai, and her favorite movie is "Bohemian Rhapsody." Her most inspirational person is former first lady Michelle Obama, and her favorite sports figure is NBA basketball player Damian Lillard. When asked, Haug said the one-word description of herself is "quirky" because "My personality is very outgoing, and I just say what I think."
Q: Why did you choose your major?
A: I was originally a communications major, but over Christmas, I saw a movie about social work and decided that social work was more rewarding. To be able to help low-income families, I thought it would be so cool to do this work. The film opened my eyes to a different field.
Q: What are your plans now and in the future?
A: My immediate plans are to go to a four-year school, hopefully, continue to play volleyball, and earn my bachelor's. I will probably obtain my master's in social work and then maybe work with a nonprofit.
Q: What are your goals for this year, both academically and athletically?
A: I want to thrive in all my classes and put in the work to get good grades. It would be amazing to get 2nd Team both regionally and nationally. I want to be a good player for the team and be a team player and to truly lift up the team and help us get to nationals.
Q: Why did you come to Casper College, what drew you to Casper College?
A: The coaching staff drew me to Casper College. When I first met Coach Sharman, I saw the way she ran practices and the communication between the players and really liked that. I wasn't a huge fan of Wyoming, but I loved the Casper College campus. Finally, all my other offers to play volleyball came from schools in the state of Washington. I thought it would be cool to go somewhere else and live my life without my parents.
Q: What do you think of Casper College as a school and overall experience?
A: As a school, I love the one-on-one I have with my instructors. It is amazing and nice to have a relationship with the person teaching you. I love how we are small. I don't feel isolated because I have a good number of friends outside of sports, and the sports teams all feel like family.
Q: Would you recommend Casper College?
A: Oh, yes, definitely! I would recommend Casper College for the one-on-one instruction and the ability to build relationships with people. Everyone truly feels like family.
Subscribe
If you enjoyed this story, receive more just like it: