Seminar to look at free press and media in politics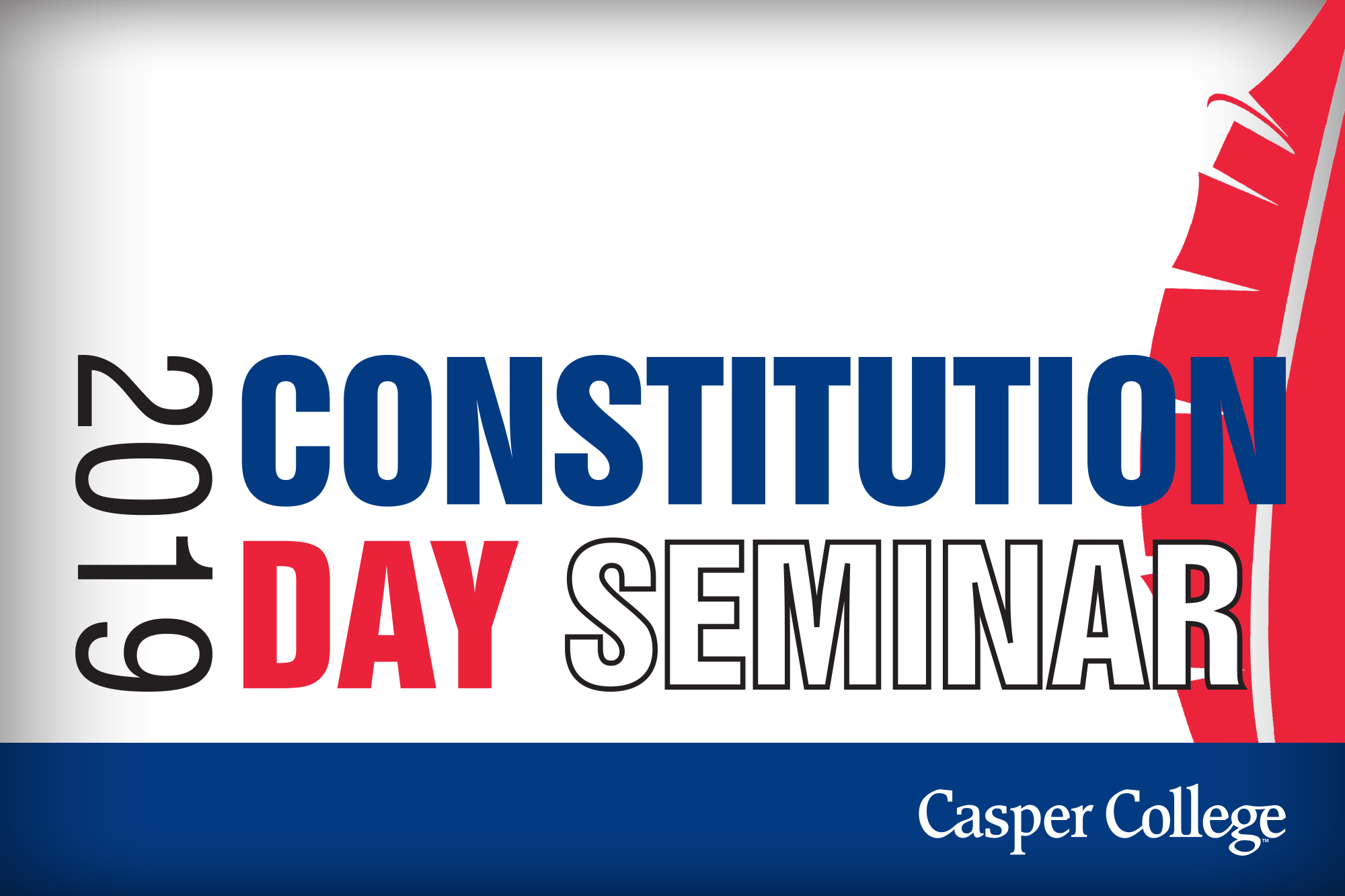 This year's Casper College Constitution Day Seminar has been expanded from one to four days to look at "The Roles of a Free Press/Media in American Politics Sept. 16-19. All seminar events are free and open to the public.
"This year the Constitution Day committee members decided to plan a nearly weeklong series of events around the theme of the roles of the press and media in our democracy," said Erich Frankland, political science instructor. "In regards to politics, the media performs three invaluable functions, which are helping cultivate an informed citizenry, promoting the exchange of ideas within our society, and serving as watchdogs over the powerful in and out of government," Frankland noted. According to Frankland, the media performs additional roles in our society, economy, and democracy, including socialization of values; spotlighting candidates, products, etc.; providing news; and providing entertainment. These roles, Frankland said, " … generate debates and concerns about bias, access, influence, censorship, etc." Seminar events will explore the interplay between the media and democracy in the United States.
The seminar will begin Monday evening at 6 with Casper College students Jae Fletcher and Thayne Macy debating on the topic "Limits to a Free Press?" The two are award-winning members of the college's forensics team, and the event will be moderated by Doug Hall, director of forensics and communications instructor. The debate will be held in the Wheeler Auditorium, Rm. 103 in the Wold Physical Science Center.
On Tuesday, the seminar will begin at 8 a.m. with songs performed by the Casper College Collegiate Choir under the direction of Zachary Vreeman, DMA. Darren Divine, Ph.D., president of Casper College, will begin with a welcome followed by introductions from Frankland at 8:20.
History instructor Tanis Lovercheck-Saunders, Ph.D. will provide the first presentation titled "The History of a Free Press in American Democracy" at 8:30.
Maggi Murdock, Ph.D. and University of Wyoming professor emerita will speak on "Waste Not, Want Not: The Vital Role of the Free Press in an Effective Democracy" at 9.
At 9:30, Joshua Wolfson, Casper Star-Tribune editor, will present "Breaking Free From Our Bubbles: How News on Demand Threatens Our Democracy."
An hourlong panel discussion will follow at 10 a.m. on the topic "The Roles of Media in U.S. Politics." Moderated by Pete van Houten, Ph.D., interim dean for the School of Social and Behavioral Sciences at Casper College, the panel will feature Dale Bohren, publisher of the Casper Star-Tribune; Matthew Copeland, chief executive and editor for Wyofile; and Sloan Dickey, reporter and evening anchor at KTWO-TV. Nathan Blank, Ph.D., political science instructor, will introduce the panelists.
The day will conclude with a presentation at 11 a.m. by keynote speaker Susan Anderson, columnist and business editor for the Casper Star-Tribune, titled "How Does a Free Media Fit in America's Political Discourse."
All Tuesday seminar events will take place in the Wheeler Concert Hall in the Music Building.
The seminar will continue with two events Wednesday, Sept. 18, in Room 332 of the Union/University building. The first event will begin at 1 p.m. and feature a discussion on "Social Media, Politics, and You" with Jason Charrette, Ph.D., political science instructor; Hall; and John Ordiway, psychology instructor.
The second event will begin at 6 p.m. and will feature Bri Brasher, communications instructor; Jason Charrette, Ph.D., political science instructor; and Hall, with another view on "Social Media, Politics, and You."
The seminar will conclude Thursday, Sept. 19, with a showing of the 1976 best picture nominee "All the President's Men" starring Robert Redford and Dustin Hoffman. Following the showing, Blank will lead a discussion on the film.
The 2019 Constitution Day Seminar is sponsored by the Casper College School of Social and Behavioral Sciences, Central Wyoming Board of Cooperative Educational Services, and Casper College. In addition, the Casper offices of U.S. Senator John Barrasso and U.S. Rep. Liz Cheney provided copies of the U.S. Constitution for attendees. All venues are located on the Casper College campus.
​
Subscribe
If you enjoyed this story, receive more just like it: