Open House to Feature Live Demonstrations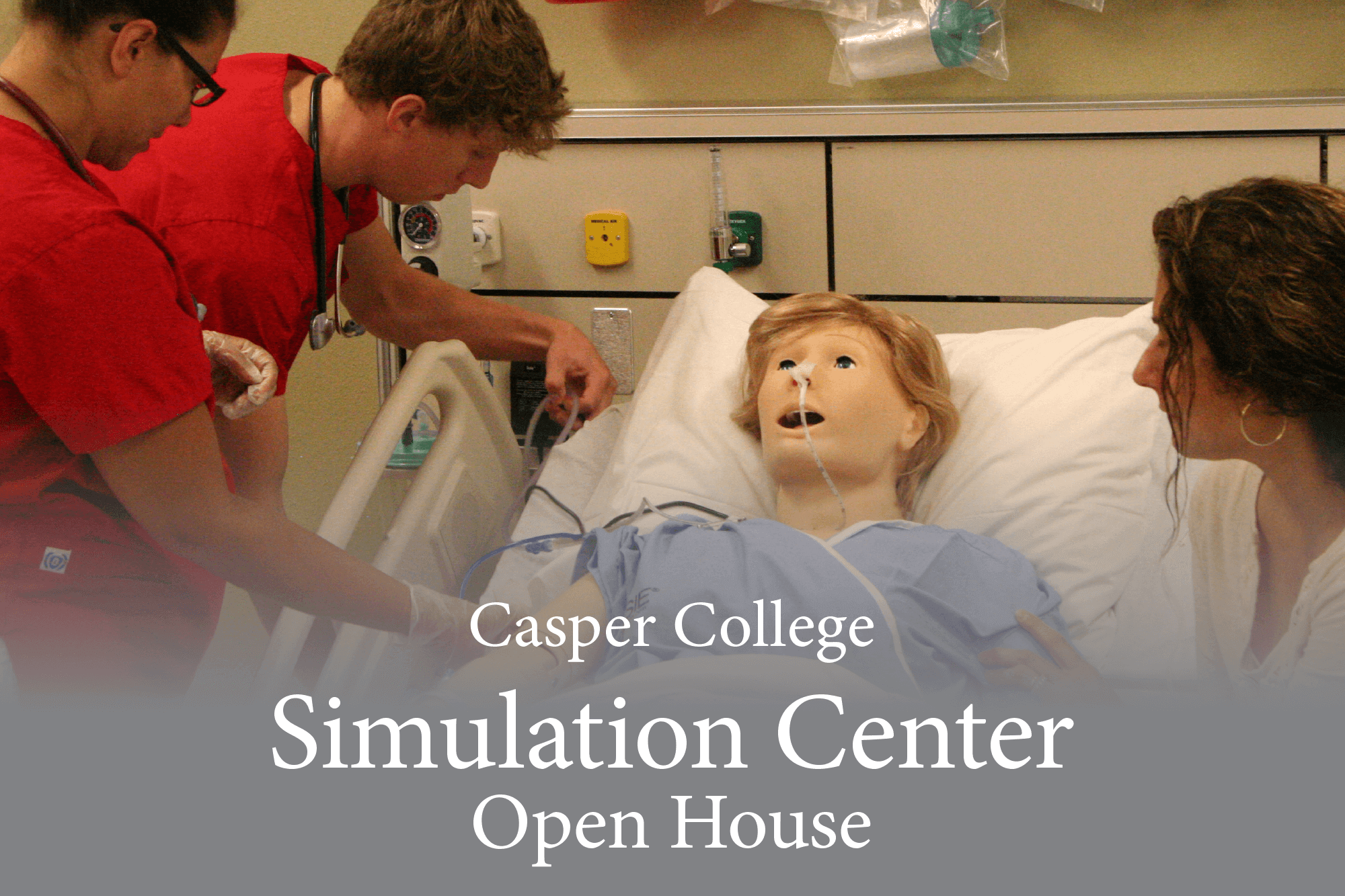 The Casper College Health Science Simulation Center is inviting the public to a free open house Friday, Sept. 20, from 1-4 p.m. to celebrate Healthcare Simulation Week.
Students of the healthcare programs offered at Casper College can learn surgical procedures, childbirth, effective after-surgery care, and more with the manikins used in the center's four labs. Three live demonstrations will take place to show visitors how simulation works and why it is so important for patient safety at 2, 2:30, and 3 p.m. In addition to the live demonstrations, the open house will feature tours and refreshments.
"Visitors will have the opportunity to see how our students are utilizing the Simulation Center as part of their education," said Kimberly Grant, simulation operations specialist. Each demo scenario will last around 10 minutes. A short debriefing session will follow for visitors " … to understand how the simulations are used to further the students' understanding of the learning objectives of the scenario," Grant noted.
The Simulation Center is a state-of-the-art facility at Casper College that features modern medical equipment and high-fidelity human patient simulators. High-definition audiovisual recording gear provides for an in-depth review of learning experiences for instructors and students who use the center. The four labs are usually set up as hospital rooms but can be reconfigured to represent other types of settings for students from any health science program, according to Grant.
The Health Science Simulation Center was made possible by $2.3 million in federal funding through the United States Department of Labor's Trade Adjustment Assistance Community College and Career Training Grant Program.
The Simulation Center is located on the first floor of the Saunders Health Science Center, located on the Casper College campus.
Subscribe
If you enjoyed this story, receive more just like it: