Casper College joins SALUTE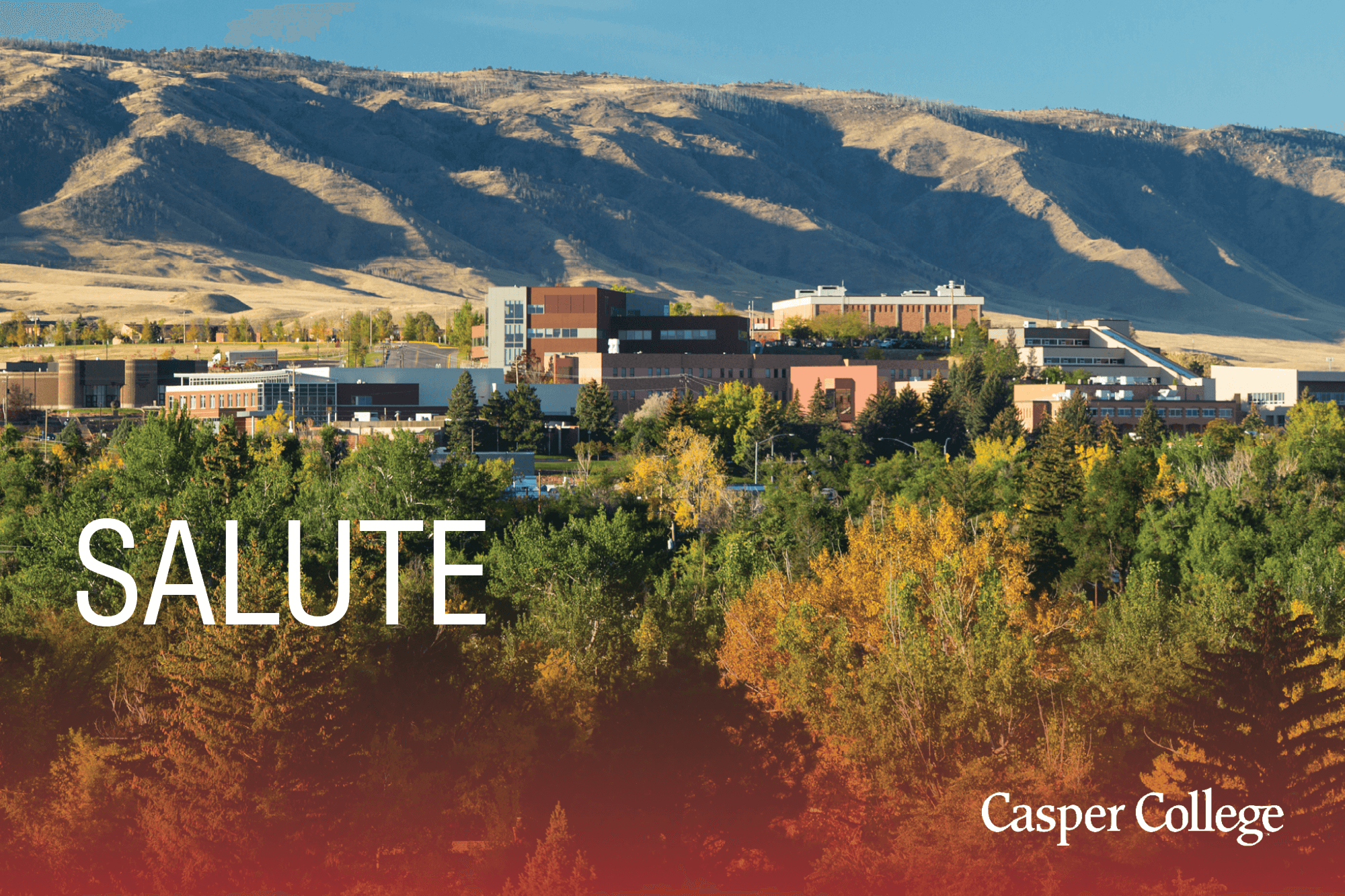 A chapter of SALUTE Veterans National Honor Society has been established at Casper College.
According to the honor society's website, SALUTE was formed in 2009 by the Colorado State University Veterans Office. SALUTE is the first national academic honor society established for student veterans and active military in two- and four-year institutions of higher education.
SALUTE, which stands for Service, Academics, Leadership, Unity, Tribute, and Excellence, " … is an acronym of the foundation blocks and core-values of the honor society, and is the basis of our success. SALUTE supports our members through scholarships, and we encourage our members to be peer mentors and sponsors at their colleges to incoming military members."
"The implementation of this honor society on our campus will be another influential part of the growth and development of our military-affiliated students here at Casper College," said Nick Whipps, veterans and international students coordinator. "We are excited to be starting a new academic honor society specifically for military-affiliated students this fall, added Whipps who noted that the honor society will " … be a great way to recognize those students for their academic achievements and give them another outlet for professional development and resume building before they transfer to a four-year institution or enter the workforce."
According to the SALUTE website, there are currently 326 colleges in the honor society. Casper College is the only community college in the state with the program.
Subscribe
If you enjoyed this story, receive more just like it: