'Elemental Portraits' first show of semester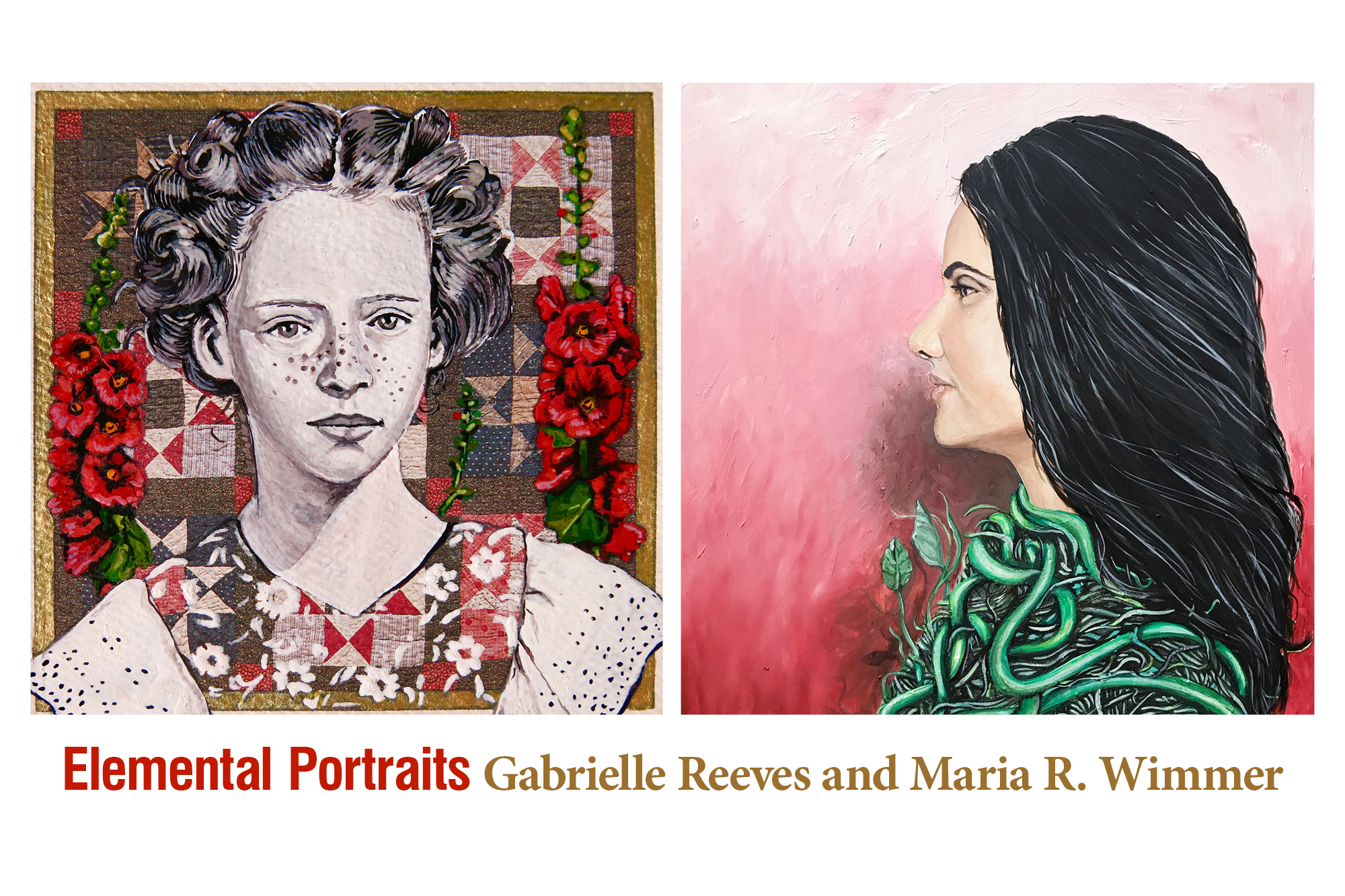 "Elemental Portraits," the first show for the 2019-2020 school year at the Goodstein Visual Arts Center, is now on display. A reception and artist talks will take place Monday, Sept. 9.
The show presents the works of two artists; Gabrielle Reeves and Maria R Wimmer. "Elemental Portraits" is the first joint exhibit for the two artists who live 6,000 miles from each other. Reeves is based in Turkey, while Wimmer is based in Wyoming. The exhibit will explore the common interest both artists share in portraiture.
"Building upon this age-old artistic tradition, we have linked our work within the theme of the elements: earth, air fire, water, and aether. Through our individual practices, we envision how an individual might embody a given element," said the artists in a joint statement.
"Elemental Portraits" has grown out of a mutual love for drawing, portraiture, and collaboration. The work on display explores personal identity, its fluidity, and how environment affects personality. The works create a conversation between artists about the world and how others can be viewed in context to their environment — and just what one might consider an individual's environment to be, according to Reeves and Wimmer.
The exhibition, reception, and talks are free and open to the public. The reception and talks will take place in Room 102, beginning at noon. "Elemental Portraits" will be on display through Thursday, Oct. 3. The Goodstein Visual Arts Gallery is open Monday through Thursday from 9 a.m. to 4 p.m. The gallery and Room 102 are located in the Goodstein Visual Arts Center on the Casper College campus.
Subscribe
If you enjoyed this story, receive more just like it: