Western History Center Presents Free Film Showings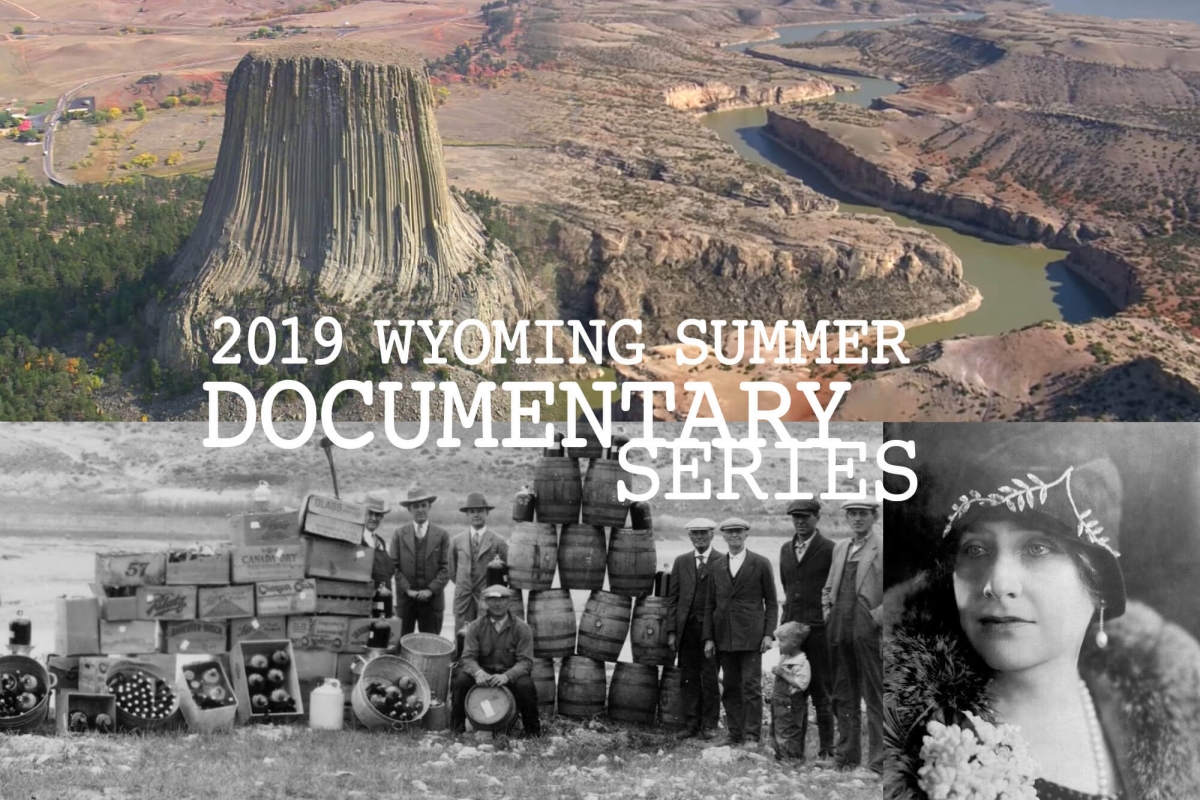 Casper College image created from WyomingPBS images.
The Casper College Western History Center will present three documentary films on Wyoming during July and August.
On Thursday, July 18, "Over Wyoming" will be screened. The Wyoming Public Broadcasting Service film is narrated by Pete Simpson and "takes you from the grandeur of the Wind River Mountains to the old west remnants of Owen Wister's Medicine Bow," according to information provided by WyomingPBS.
"WyomingPBS teamed with an international production team, Skyworks, to fly the peaks and valleys of Wyoming from border to border, recording on video some of the most spectacular sights in North America." In addition to Simpson's narration, music is provided by national guitar flat-picking champion Jeff Troxel from Powell, Wyoming.
The second and third films will be shown on Thursday, Aug. 8. The doubleheader will feature "Nellie Tayloe Ross – A Governor First" followed by "Prohibition in Wyoming."
The first documentary tells the story of the first woman elected governor in the United States. During her tenure, Tayloe Ross " … carved out a strong agenda of her own, championing mine safety, a ban on child labor, and strict government budgeting rules." WyomingPBS tells Tayloe Ross' " … story through interviews with historians, historic photos, archival film, and interviews with family members."
The second feature, "Prohibition in Wyoming," chronicles the state of Wyoming's struggle to enforce the new federal law. "Enacted in Wyoming the summer of 1919, Prohibition was a 14-year experiment that failed to stop Wyoming residents from drinking and making liquor," WyomingPBS noted. One of the featured highlights of the film is a look at " … the Sand Bar in Casper, which one judge called the worst district in Wyoming, if not the nation."
Both the July and August presentations run from 2 to 3 p.m. and are free and open to the public. Popcorn will be served, and the films will be shown in the Goodstein Foundation Library Classroom located on the Casper College campus.
Subscribe
If you enjoyed this story, receive more just like it: