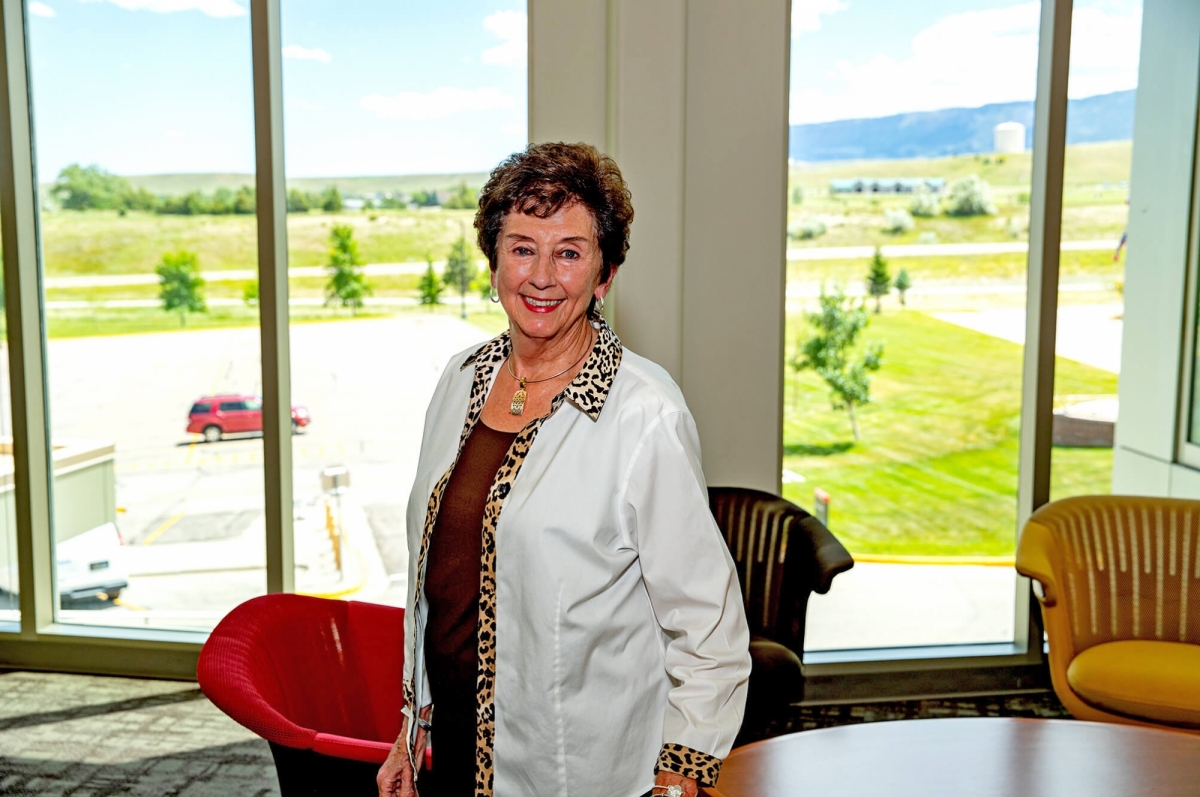 Barbara Crews seen recently in the third-floor lobby of the Walter H. Nolte Gateway Center. (Casper College photo)
Barbara Crews, the founder and director of the Casper College KEY program, announced her retirement from the program following the conclusion of the 2019 camps after 34 years.
"I will miss seeing the awesome reactions of young KEY students as they make new discoveries not only about themselves and the world around them but also as they learn and grow as productive citizens in our community," said Crews.
KEY, which stands for Knowledge Enrichment Program for Youth, was started in the summer of 1986 after several community members approached then Casper College President Lloyd Loftin asking if the college could develop something for gifted and talented students.
Loftin contacted Crews, who at that time was the education instructor at the college for the school's students working on their teaching degree. "The idea excited me a great deal, and I started planning and dreaming," Crews said.
In 1986, the first KEY program, also known as KEY Camp, began. The camp ran for one week in the summer and hosted 84 students that year. Due to the demand, another week was added to the summer program. "Before we went to that third week, we were turning away 100-150 eligible kids," Crews noted.
Eventually, KEY Camp was expanded to three weeks. According to Crews, KEY provides middle school students with unique learning opportunities that are usually not available in their regular classrooms. One hundred twenty-eight kids attend each week, for a total of 384 students for the summer. During Crews' time as director, the program has hosted more than 10,000 students.
Subscribe
If you enjoyed this story, receive more just like it: