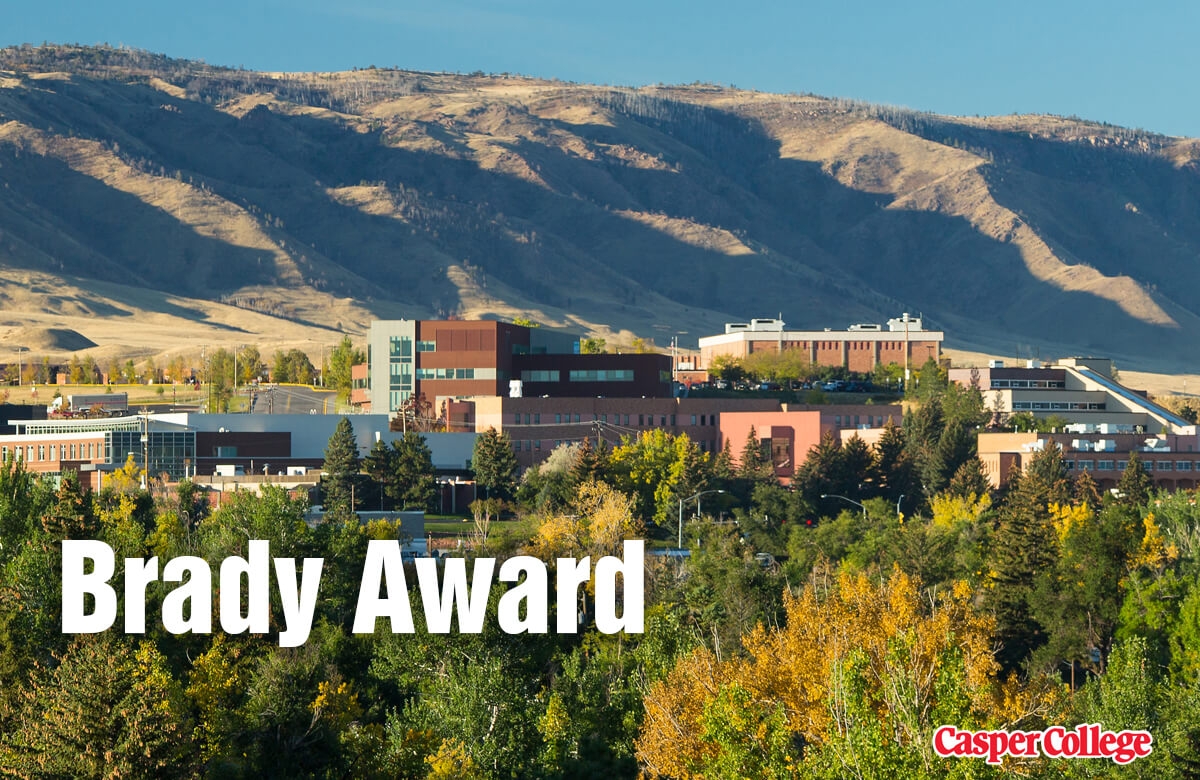 For the first time, two Casper College students have been selected to receive the Jon E. Brady Award in Political Study at Casper College for 2019.
Landree Adams is the 18th recipient and Emma Rogers the 19th recipient of the annual award. "Both students were so outstanding that the selection committee decided to break precedent and choose two winners this year," said Erich Frankland, political science instructor.
According to Frankland, Adams is a political science major who will continue on at the University of Wyoming at Casper to pursue her bachelor's in social work. Adams " … plans to keep politically active and informed, but really wants to help people more directly," Frankland said.
Some comments from reference letters on Adams include: "She is a hardworking, wonderful human being, and a thoughtful, caring individual with a gift for success in college," "excellent student," "conscientious student," "enthusiastic participant in class," "Landree is a positive role model for all students," "A willing attitude, enthusiasm for political science, and strong commitment to academics are Landree's strengths," "Few students are more committed and passionate about their subject matter then she," "shines academically," "one of the most impressive things about her that makes her 'Brady' worthy in my book is that she is a genuinely kind and compassionate person."
Adams is a 2017 graduate of Kelly Walsh High School and is from Casper.
Rogers, who is also a political science major at Casper College, will attend New Mexico State University after graduation and pursue her bachelor's degree in political science with a focus on border politics. "Emma also plans to be active politically in Las Cruces, New Mexico, especially with homeless/poverty relief projects and the asylum seekers issue," added Frankland.
Comments from Rogers' reference letters include: "(Emma is) one of the most inquisitive, engaged, and earnest students that I have ever taught," "Emma has stood out in my classes as a cut above," "Emma is the type of student that I love to have in my classes," "enduring interest in other cultures and languages," "excellent written communication and interpersonal skills," "She has a great attitude and diligent work habits," "very honest and straight forward in her approach to academics, athletics, and work," "high level of energy and resourcefulness," "a people person," "Emma is one of the hardest working individuals I will ever know," "always full of insights and questions in her search for knowledge."
Rogers is a 2017 graduate of Flagstaff High School and is from Flagstaff, Arizona.
Past recipients of the award include Elizabeth Walsh in 2016, and Lucas Davis in 2017, and Chloe Adkins in 2018. The award is named after Jon E. Brady, instructor emeritus of political science at Casper College.
Subscribe
If you enjoyed this story, receive more just like it: