Casper College Names New Men's Basketball Head Coach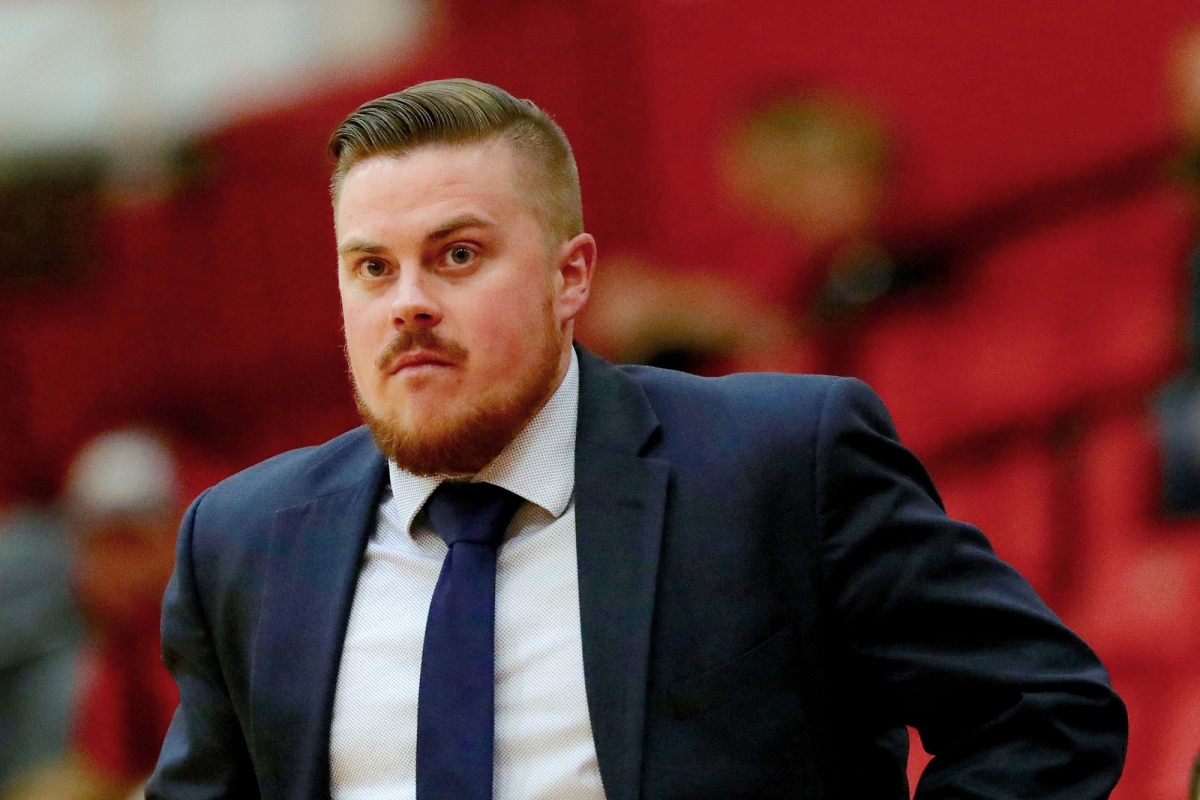 Casper College announced today that Shaun Gutting was named the new men's basketball head coach for the Thunderbirds going into the 2019-20 season. Gutting replaces Dan Russell, who recently took an assistant coaching job with Montana State University in Bozeman.
Gutting is entering his seventh season as a college basketball coach, and his second at Casper College. During his first year at Casper, the team went 32-3 overall, won the Region IX championship, finished No. 6 in the final regular-season rankings, and made an appearance at the NJCAA National Tournament for the first time since 1996. Six players from that team signed Division I scholarships, including the Co-Conference players of the year Wilfried Likayi and Isaac Bonton.
"There are no words to describe my level of excitement for being able to remain with this prestigious basketball program," Gutting said. "The Thunderbird basketball legacy is revered across the region and country and to be a part of that is a dream come true."
Before coming to Casper, Gutting was an assistant coach at New Mexico Junior College. In Gutting's five seasons at NMJC, the program posted a record of 106-54 with three regional tournament appearances and one national tournament appearance. While at NMJC, Gutting coached two junior college All-Americans, Jeff Newberry, Oklahoma State University; and Malique Trent, Hampton University; as well as 10 All-Conference players. During his time at NMJC, the program sent 30 players on to Division I universities. These players went on to play at schools in the Big 12 Conference, Atlantic Coast Conference, Mountain West Conference, West Coast Conference, Conference USA, Pac-12 Conference, Sun Belt Conference, Western Athletic Conference, and the Southland Conference.
Overall Gutting has coached three NJCAA All-Americans: Jeff Newberry, Oklahoma State University; Malique Trent, Texas Christian University; and Isaac Bonton, Washington State University. He has also coached eight All-Region and 17 All-Conference players in his six seasons.
"Shaun has been an excellent assistant coach and we feel he's more than ready to take on as head coach. He's developed solid relationships with our returning players, and they all think very highly of him as a coach," said Casper College Athletic Director Angel Sharman.
Before NMJC, Gutting coached at Fort Collins High School in Fort Collins, Colorado, from 2011-2013. He was also a head coach for the Rocky Mountain Fever Amateur Athletic Union program from 2009-2012. Prior to his high school coaching career, he served as the head student-manager at Colorado State University from 2008-2011 under Tim Miles, current University of Nebraska – Lincoln men's basketball head coach. Gutting's father, Steve, is currently a coach at Rocky Mountain High School in Fort Collins where Gutting was All-Conference honorable mention in 2006.
Gutting graduated from Colorado State University with a bachelor's in liberal arts in 2011 and earned his master's in secondary education – sports administration from East Central University in Oklahoma.
Gutting grew up in Fort Collins where his parents Mary and Steve both reside, along with his sister Erin and her husband, Josh. He has an older brother, Casey, who played at the University of Colorado – Colorado Springs.
The Thunderbirds open their 2019-2020 season on November 1 against Trinidad State Junior College Trojans who went 20-10 last year.
Subscribe
If you enjoyed this story, receive more just like it: