Mammals and the Sea of Cortez Final Topic of Tate Spring Lecture Series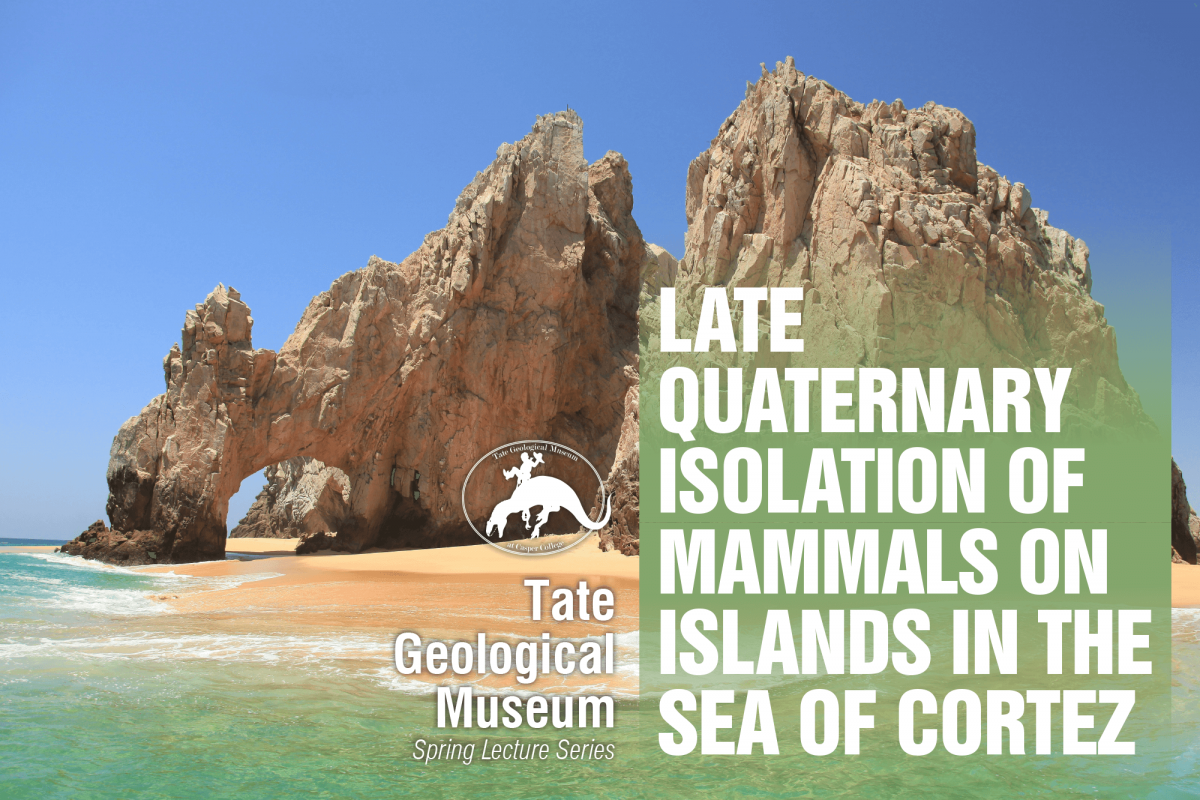 "Late Quaternary Isolation of Mammals on Islands in the Sea of Cortez" is the title of the final lecture for the 2019 Tate Geological Museum Spring Lecture Series on Thursday, May 9. This year's series looks at what happens when a group of animals becomes isolated.
Guest speaker Felisa Smith, Ph.D., is a professor at the University of New Mexico. As a conservation paleoecologist, she is inherently multidisciplinary and integrates modern, historical, and fossil records to investigate pressing environmental issues such as climate change and biodiversity loss. Over her career, she has worked on organisms from microbes to mammoths but vastly prefers the latter. Most recently Smith has been exploring the consequences of terminal Pleistocene trophic and body size downgrading as a proxy for modern biodiversity loss. She is currently the vice president of the American Society of Mammalogists and president-elect of the International Biogeography Society.
Smith's lecture, which is free and open to all, will begin at 7:30 p.m. in the Wheeler Auditorium, Room 103, in the Wold Physical Science Center located on the Casper College campus.
Subscribe
If you enjoyed this story, receive more just like it: