Bill DeGraeve Appointed to Casper College Board of Trustees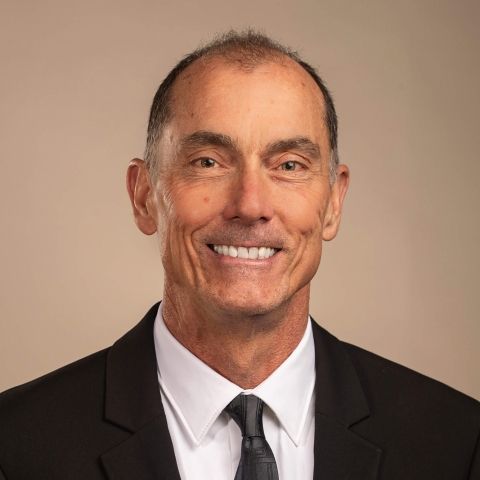 New Casper College Trustee Bill DeGraeve. Casper College photo.
At their regularly scheduled meeting on May 21, 2019, the Casper College board of trustees appointed Bill DeGraeve to fill the vacancy on the board created by the departure of Suzanne Sandoval until the election in 2020. Sandoval resigned on April 21 following her anticipated move outside the district boundaries.
Chair Kathy Dolan said, "Bill is well-known for his commitment to our community and tireless energy he puts into everything he does. He is a great addition to the board, and we'll benefit greatly from his leadership."
DeGraeve is director of drilling for True Drilling, LLC in Casper. He has a B.S. degree in mechanical engineering from the University of Missouri-Rolla and has spent the majority of his professional career in the oil and gas industry. He held technical and management roles domestically and internationally for Conoco from 1980 through 1999, and it was his employment with Conoco that first brought him to Casper, from 1984 through 1988.
He returned to Casper in 1999 and was an owner, and general manager, of First Choice Mitsubishi through 2006. He then served in a business development role at True Companies and helped progress the commercial wind energy industry in Wyoming, during its significant growth from 2007 through 2010. Following that, he was vice president of energy lending at First Interstate Bank in Casper, then became district manager of production and drilling for Denbury Resources from 2012 through 2017. He returned to the True Companies in 2017.
Since returning to Casper in 1999, he has been passionate about giving back to the community. He is a member of the Rotary Club of Casper, chaired the construction of the Crossroads Adventure Playground in 2004, and then served as president of the club in 2015-2016. He was president of the Central Wyoming Boy Scout Council from 2004-2006. He was a board member, treasurer, and vice chair for the Casper Area Economic Development Alliance from 2004-2008. DeGraeve served on the board for United Way of Natrona County and was vice president, then campaign chair in 2012. He is a 2006 graduate of Leadership Wyoming, and is a member of the National Ski Patrol, serving at Casper Mountain. In work, at home, and in the community, his life motto is, "resolve more chaos than you create."
DeGraeve is married to Chrisa, and they have two sons; Andreas and Gabe. He enjoys being in the outdoors through skiing, golfing, climbing, gardening, biking, and just walking the dog, and he supports the playful motto, "there is no such thing as bad weather, just a bad choice of clothes."
"I'm just really honored to be part of the Casper College board of trustees. The college is a really important aspect to our community, and I look forward to being part of that," said DeGraeve.
Subscribe
If you enjoyed this story, receive more just like it: