Volcanoes, Ice, Rising Oceans Topic of Talk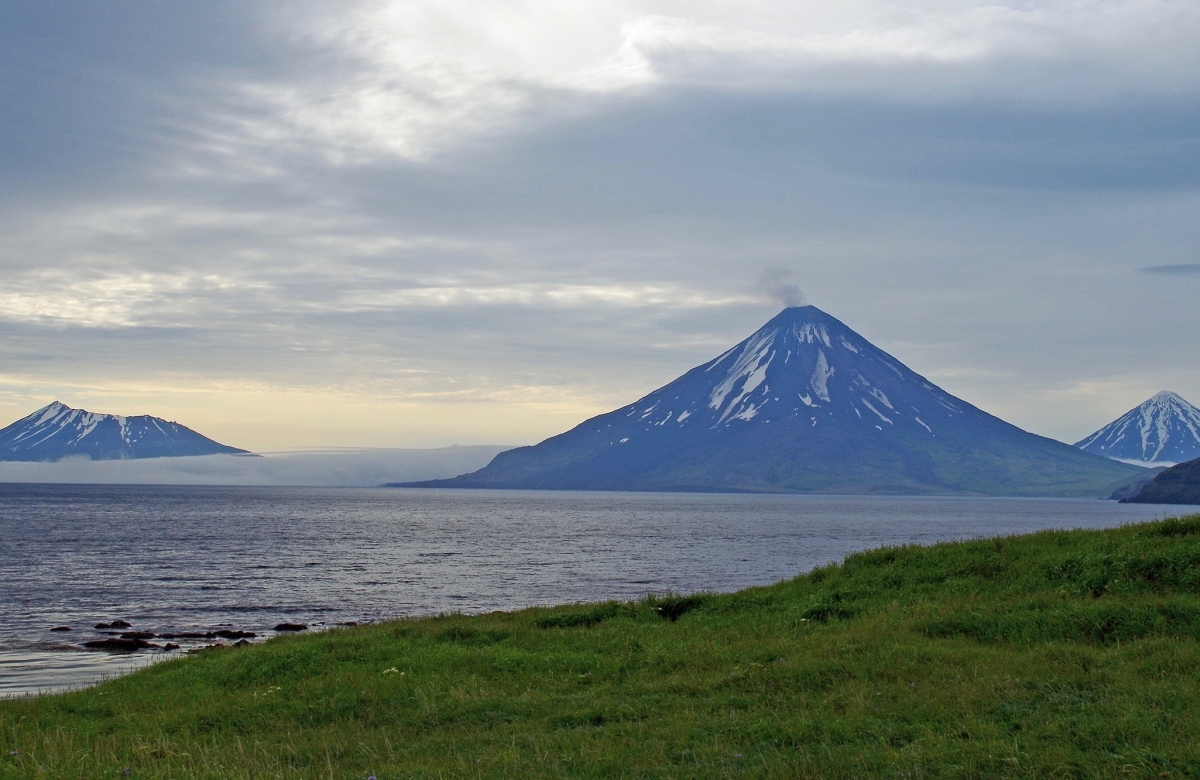 This photo shows three volcanoes on the Aleutian Island chain. The Herbert, Cleveland, and Carlisle, shown l-r, are volcanoes rising from the sea floor. Photo courtesy of Kirsten Nicolaysen.
Kirsten Nicolaysen, associate professor of geology at Whitman College, will give a lecture on "Coping with Volcanoes, Ice, and Rising Oceans: Prehistoric Villages on Active Volcanoes in the Islands of Four Mountains, Alaska." The talk will begin at 6 p.m. in the Wheeler Auditorium followed by a reception at 7:30 on Friday, April 5.
According to her biography, Nicolaysen is a Wyoming native who feels most at home in the sage-brushed sandhills of the Powder River Basin. Her professional training includes roaming volcanoes from the sub-Arctic to the sub-Antarctic. Thoroughly (intrigued) by igneous geochemistry and active volcanoes, she pursued research in the Aleutian Islands for a master's degree at the University of Wyoming. Nicolaysen received her doctorate in geochemistry from MIT and has taught at Whitman College since 2006.
Currently, her National Science Foundation-funded research focuses on the record of volcanic activity in the Aleutian arc and, in collaboration with archeology colleagues, explores how these volcanoes provided resources and challenges for the Unangax people during prehistory.
Both the lecture and reception are free and open to the public. The Wheeler Auditorium, Room 103, is located in the Wold Physical Science Center on the Casper College campus.
Subscribe
If you enjoyed this story, receive more just like it: