Jordan Janski Named Student Veteran of the Year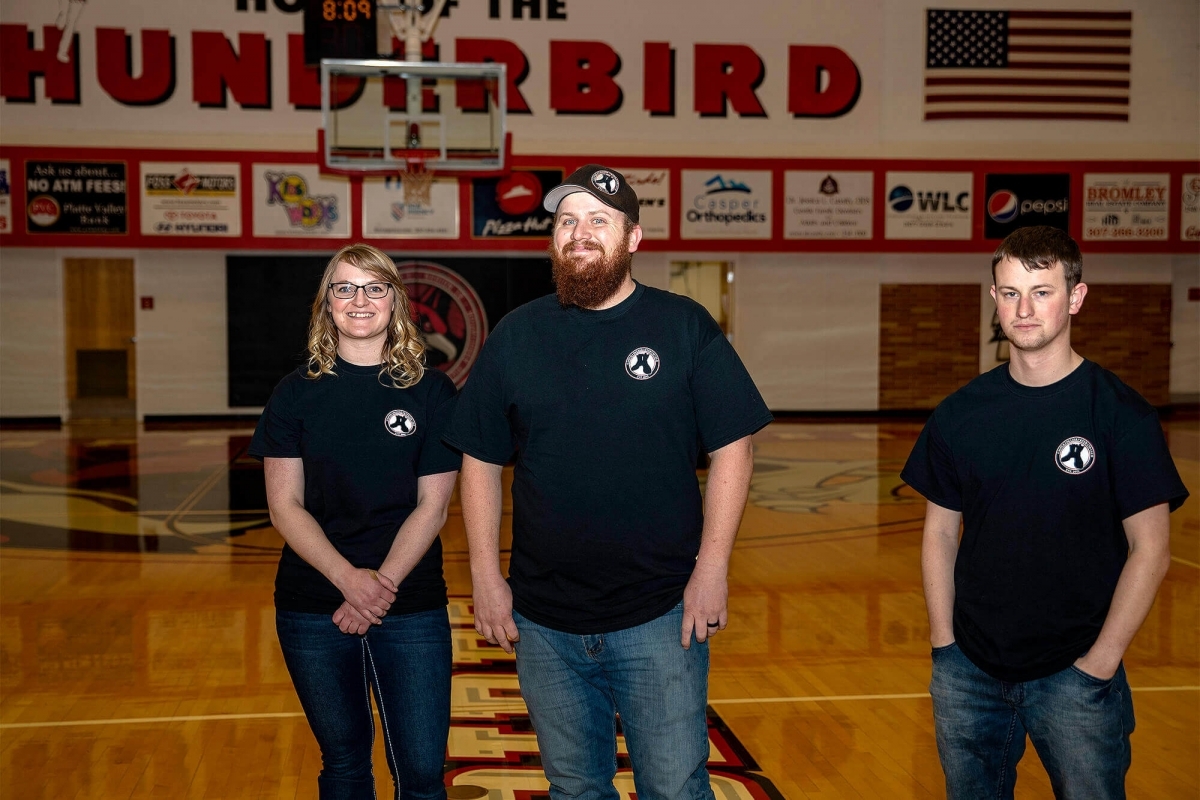 Recognized for service: (l-t) Tyolene Allen, VISTA intern at the Casper College Veterans Center; Jordan Janski, Casper College Veterans Club president; and Sean Johnson, Casper College Veterans Center vice president were recently recognized at the college's Military Appreciation Night during halftime activities for their contributions to the Casper College Veterans Club. Janski was also recognized that night as the Casper College Student Veteran of the Year. Casper College photo.
Casper College graduate Jordan Janski was honored recently as the Casper College Student Veteran of the Year.
According to Nicholas Whipps, special population coordinator at Casper College, Janski is committed to his academics, family, fellow students, and community. "Jordan has taken the values of commitment, selflessness, and excellence from his time in the service, and shared those with the Casper College community," said Whipps.
A Marine Corps veteran, Janski received his Associate of Science degree in biology in December 2018 and is currently attending the University of Wyoming at Casper. Following graduation, the father of two plans to become a teacher.
"Jordan is one of the main reasons that Casper College is one of the premiere community colleges in the country for military-affiliated students," said Whipps, who noted that Janski is currently on his second term as president of the Casper College Veterans Club and is part of the Peer Advisors for Veterans Education Program at the college. "Under Jordan's leadership, the Veterans Club has raised over $15,000, brought in two nationally-renowned speakers, two nationally-renowned memorials, and sent 15 students to the Student Veterans of America National Conference, all while maintaining a 3.8 GPA," said Whipps.
Janski is the first recipient of the Casper College Student Veteran of the Year award. The award will be given annually, according to Whipps.
Subscribe
If you enjoyed this story, receive more just like it: