CC and LCCC Join for Choral Concert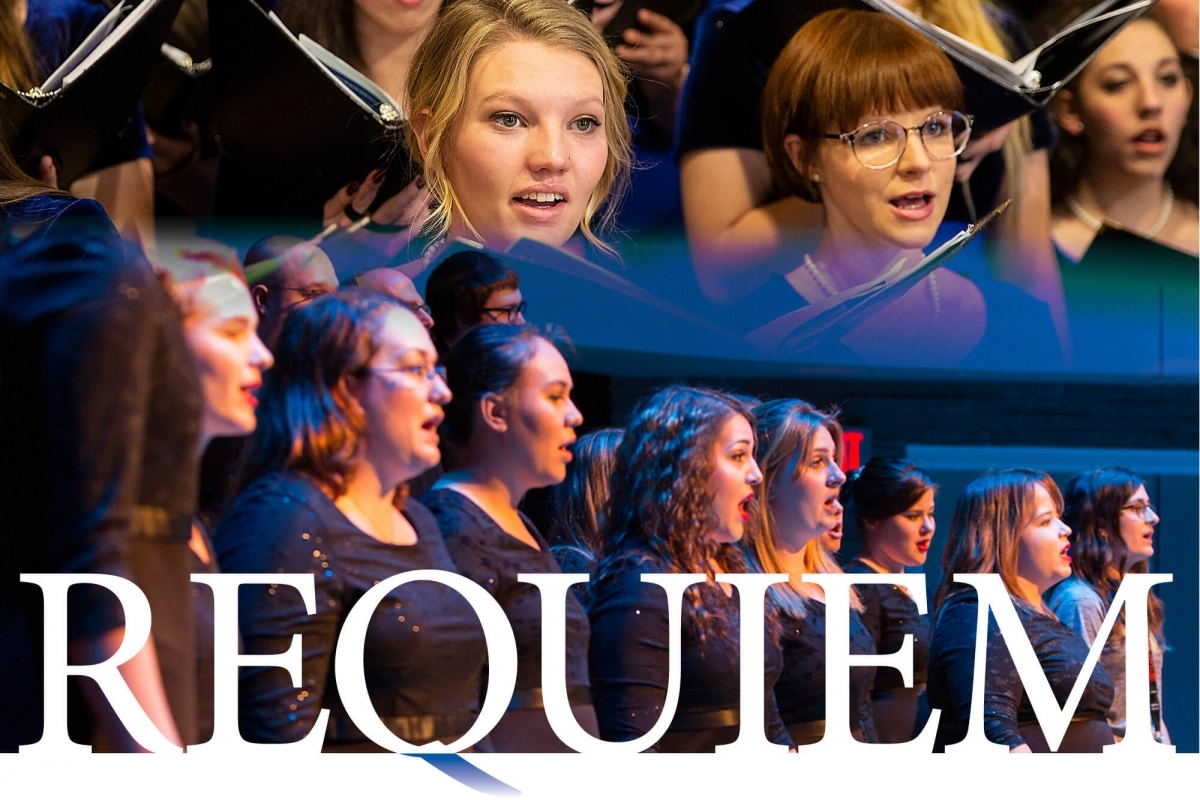 A choral concert featuring both the Casper College Collegiate Chorale and the Laramie County Community College Cantorei will take place in Casper on Saturday, March 9 and again in Cheyenne on Sunday, March 10. Both concerts will begin at 3 p.m. and are free and open to the public.
According to Zachary Vreeman, D.M.A., choral instructor, the two choirs will perform the "Requiem" by composer Gabriel Fauré. "The 'Requiem' is a pillar of 20th-century choral repertoire and is noted for its comforting, lyrical quality. It features choirs and soloist, and will be accompanied by organ," said Vreeman.
Following the performance of "Requiem," the two choirs will perform music on their own. "This is the first collaborative concert between CC and LCCC in a very long time since before I and Beth Kean, LCCC vocal music instructor, were here, at least," noted Vreeman.
The Casper concert will take place in Wheeler Concert Hall located in the Music Building on the Casper College campus. The Cheyenne concert will take place in St. Mark's Episcopal Church located at 1908 Central Avenue in Cheyenne.
Subscribe
If you enjoyed this story, receive more just like it: