Casper College District Board Announces Board Vacancy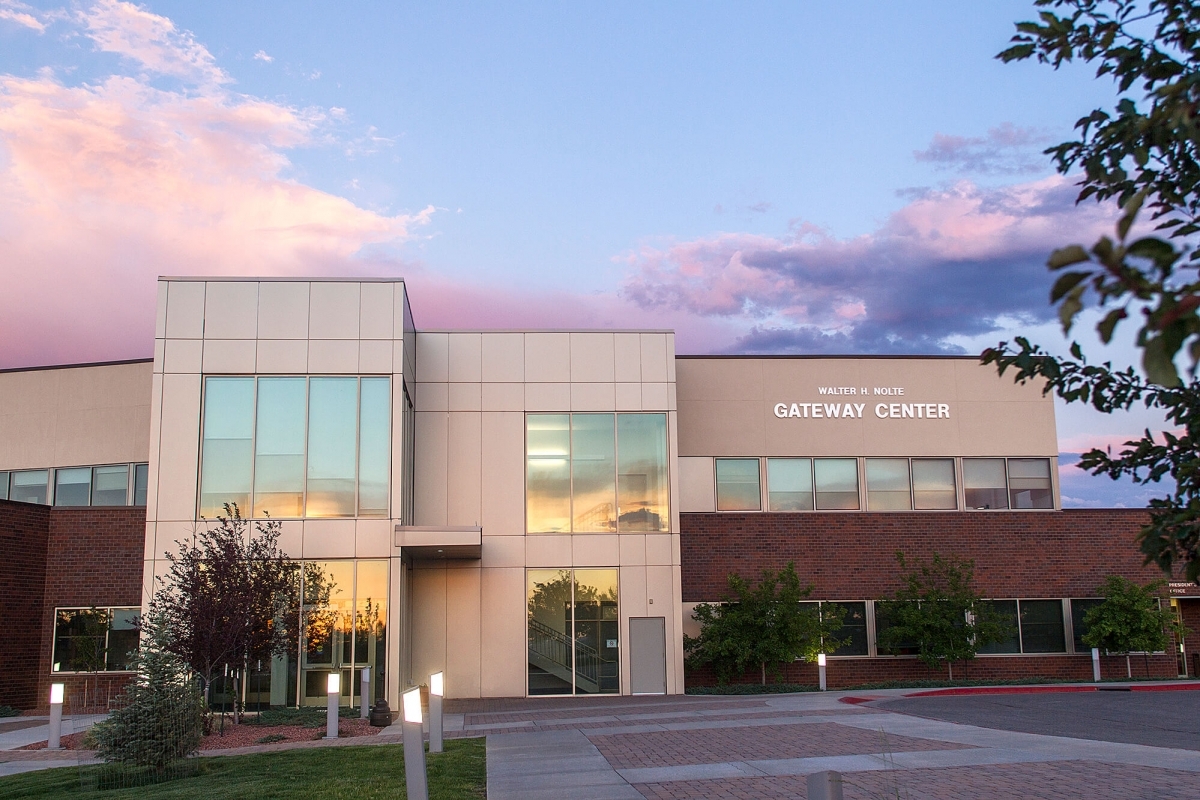 The Walter H. Nolte Gateway Center on the Casper College campus at sunset. Casper College photo.
The Casper College District Board is seeking letters of interest from residents within the district's boundaries to serve as an appointed member of the board of trustees to fill Board Chair Suzanne Sandoval's position until the scheduled election in 2020. The deadline for submission is 5 p.m. on Friday, April 12, 2019.
Sandoval has submitted her resignation as a member of the Casper College District Board of Trustees, effective April 21, 2019. Sandoval's resignation was prompted by her anticipated move to a residence outside of the college's district boundaries. Wyoming law requires that district governing board members reside and be registered voters in the districts they serve.
"You all have been a wonderful team to work with. You welcomed me and were understanding as I learned the system. I value our time together and appreciate the friendships.  Thank you for your service," said Sandoval as she addressed the other district board members.
The appointed replacement position on the board of trustees will be an interim position, which means the person appointed will serve until the next election in 2020 at which time they may choose to run for election. Candidates must be 18 years of age or older, citizens of Wyoming, and residents and registered voters in Natrona County. Those who have submitted a letter of interest and meet eligibility criteria will be interviewed by board members.
Sandoval was elected to the Casper College District Board in 2016 and most recently served as the chair of the board of trustees. "Chair Sandoval provided a valuable service to the college and community with her work on the board of trustees. We wish her well and appreciate all that she has accomplished," Casper College President Darren Divine said.
The board of trustees will make an appointment to fill the vacancy in an open session at their regular meeting on Tuesday, May 21, 2019.
Anyone interested in being considered for appointment should send their letter of interest along with detailed information on their qualifications for serving on the board of trustees by email to tina.silva@caspercollege.edu or by mail to Casper College District Board, ATTN: Tina Silva, 125 College Drive, Casper, WY 82601.
Subscribe
If you enjoyed this story, receive more just like it: