"The Western Landscape" Final Exhibition at Zahradnicek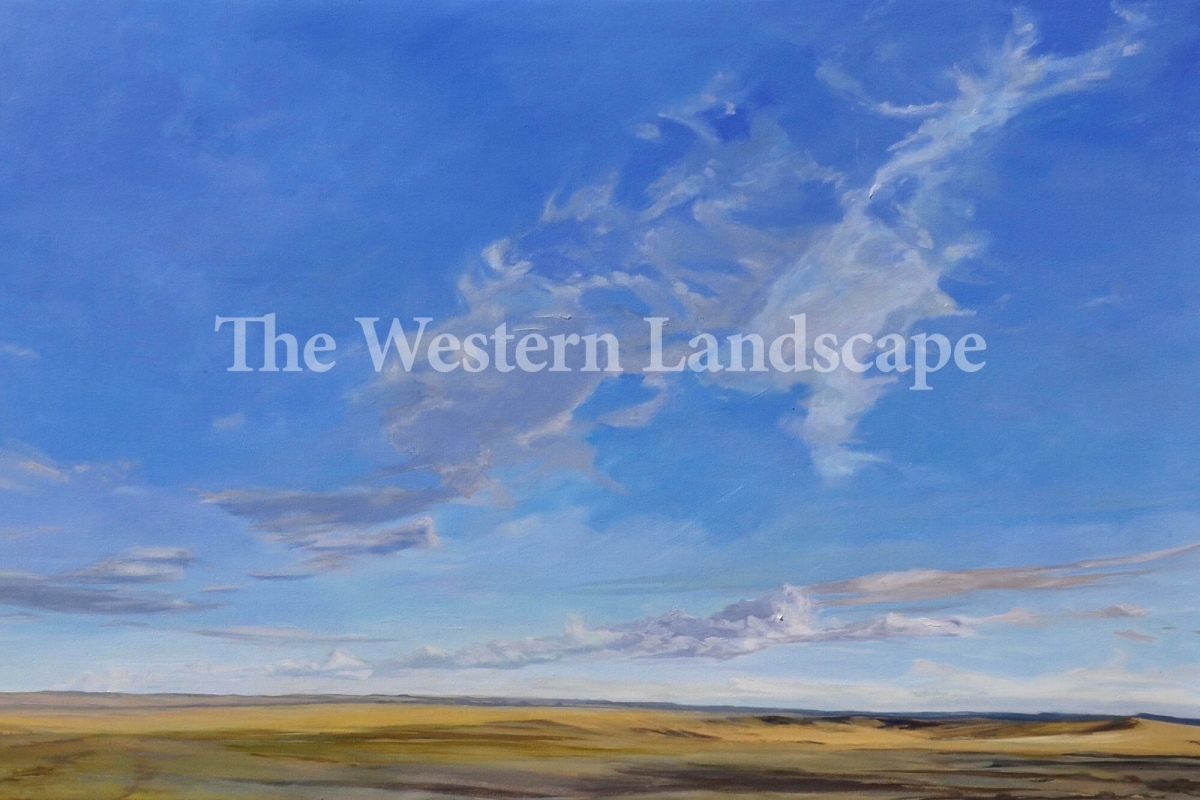 Casper College image featuring the oil on canvas painting "Wyoming Skies: Summer" 44 x 96 inches, oil on canvas by Jenny Wuerker. Copyright Jenny Wuerker.
The final art exhibition of the 2018-2019 school year at the Mildred Zahradnicek Gallery is "The Western Landscape" featuring the paintings of Aaron and Jenny Wuerker. The couple's paintings will be on display March 4 through May 9, with an artists' talk on March 4 at noon.
"When I paint, standing outside in the open plains of Wyoming, I am surrounded by the huge skies, powerful light, and expanse that reaches all the way to the horizon," said Jenny. "These spaces have a penetrating stillness the cuts through the distraction of stressful activity, a beauty that demands pause. These images are of the iconic West," she added.
Aaron said that his work always returns to a realist vision of the landscape and is fueled by the austere beauty of common sights. "Manufactured objects lend a geometry that celebrates the hard lines of the mesas and tepee buttes of the Western Plains where I live. I try to focus on the way these mechanized forms mimic the horizon line or frame natural elements in the landscape. I like to think that there's a silent poetry in this interaction that defines an iconic American landscape," he said.
Both the exhibition and the artists' talk are free and open to the public. The artists' talk will begin at noon in the Goodstein Visual Arts Center, Rm. 102. The Mildred Zahradnicek Gallery is open 9 a.m.-4 p.m. Monday-Thursday in the Music Building. Both the Goodstein Visual Arts Center and the Music Building are located on the Casper College campus.
Subscribe
If you enjoyed this story, receive more just like it: