"Rashomon" Next Theatre Performance at College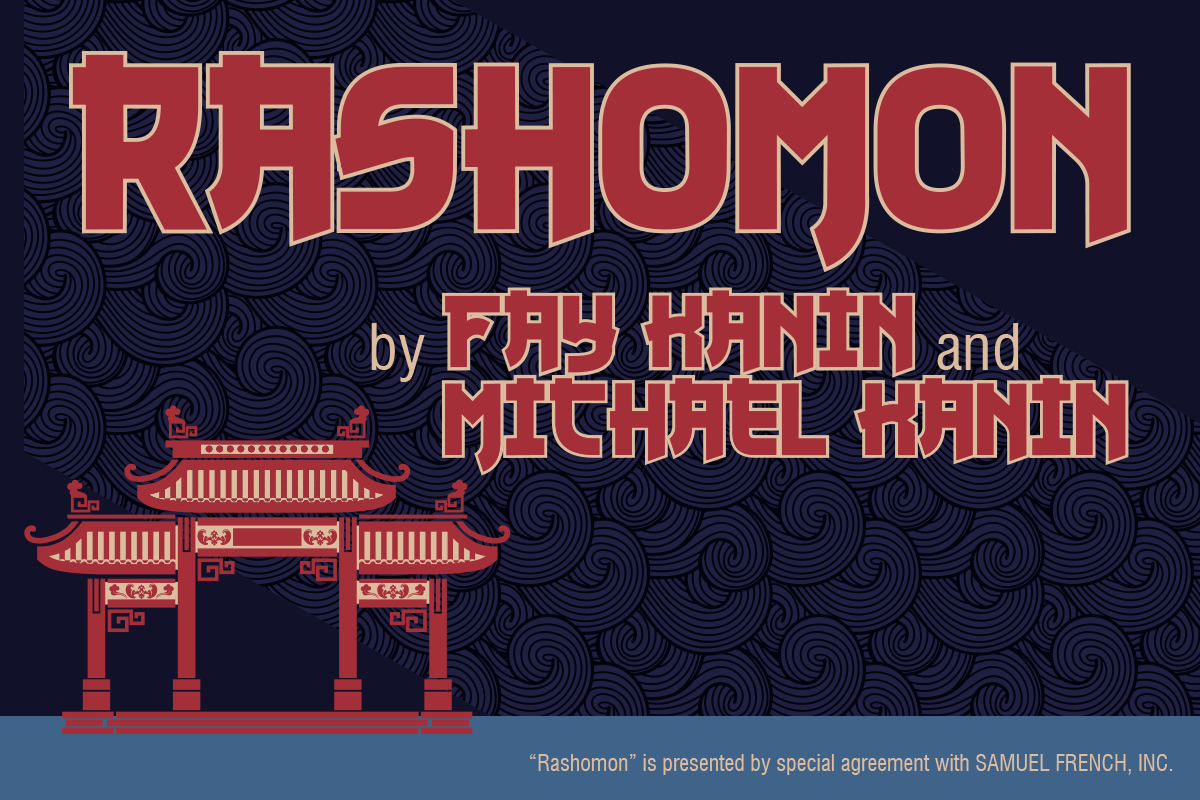 "Rashomon" will debut in the Thomas H. Empey Studio Theatre on Thursday, Feb. 21.
The play, a 1959 adaptation written by Fay and Michael Kanin, was nominated for three Tony Awards. The play is based on the 1950 film of the same name directed by Akira Kurosawa.
Rather than a strict American stage presentation, Director William Conte decided to "take our interpretation of the play to a different realm by fusing it with the acting style, costumes, makeup, and staging techniques of the Kabuki theatre."
Students performing in the play received training in December on the Kabuki style of acting from Kabuki master and director Shozo Sato. During his stay in Casper, Sato provided a series of workshops and lectures. "Mr. Sato's visit was an invaluable learning experience for all of us; we emerged from it with the understanding that our goal ought not to be to reproduce the Kabuki theatre but to create a synthesis of Eastern and Western theatre forms imbued with 'Kabuki-ness,' as Mr. Sato put it," said Conte.
According to Conte, the play tells the stories of a murdered samurai, his victimized wife, and a roving bandit who all collide in court and present their version of the crime. It is left to the audience to decide what really happened and who is really telling the truth.
"Rashomon" is rated as suitable for those 13 and older and will run February 21-23, February 28, and March 1-2 beginning at 7:30 p.m. and on February 24 and March 3 at 2 p.m. Tickets are $12 for adults and $10 for students 5-18 and are available online at www.caspercollegearts.cc, at the box office between 10 a.m. and 5 p.m. Monday through Friday, by phone at 307-268-2500, or one hour before each performance, for that performance only.
The Thomas H. Empey Studio Theatre is located in the south side of the Gertrude Krampert Center for Theatre and Dance on the Casper College campus.
Subscribe
If you enjoyed this story, receive more just like it: