Casper College Responds to Training Need with New Partnership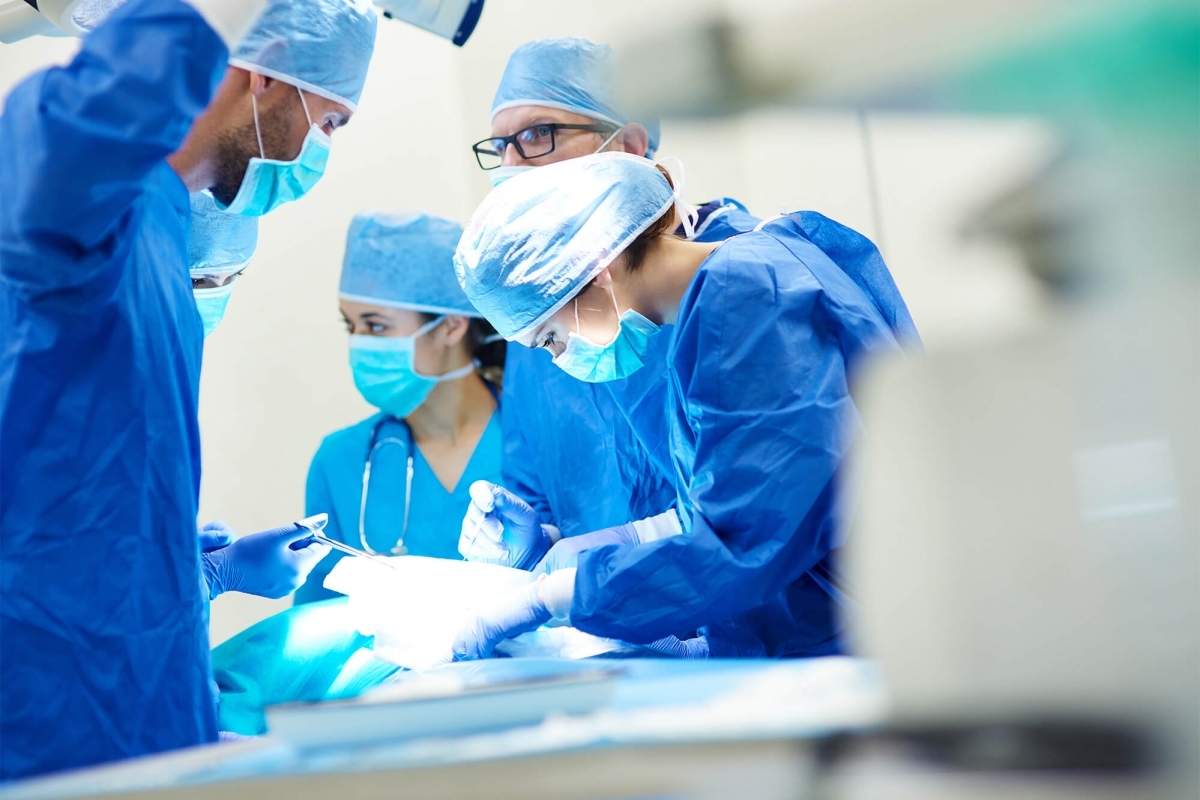 A new partnership between Casper College and Laramie County Community College will allow CC students to earn an Associate of Applied Science degree in surgical technology from LCCC. Casper College photo.
Casper College has partnered with Laramie County Community College to offer area residents the opportunity to earn an Associate of Applied Science degree in surgical technology from LCCC.
The Casper Area Economic Development Alliance first identified the need for the degree in Natrona County. With quick action on the part of CAEDA and Casper College, an agreement between CC and LCCC was quickly reached, and the program will be offered in Casper beginning with the fall 2019 semester. President and CEO for CAEDA, Charles Walsh, said, "The partnership between Casper College and Laramie County Community College is a great example of a creative partnership to address workforce shortages in our communities through our community colleges. The expediency, timeliness, and thoroughness of the due diligence conducted by Casper College leadership allowed us to facilitate the discussions between CC and LCCC in a responsible and caring manner on behalf of our medical-industry partners."
Students will be able to take the first 30 hours of the program at CC and then transfer and finish at LCCC. Surgical technology courses will be offered to accommodate the schedules of traveling students. All clinicals may be done in Casper for Casper students. "… The intensive 11-month surgery core program combines classroom lectures and discussions, laboratory demonstrations with hands-on practice, and supervised clinical experiences in actual patient care settings …," according to LCCC.
The state of Wyoming does not require a surgical technologist to be certified; however, the Casper healthcare community believes the additional training and accreditation to be a minimum standard of care. "We consider Casper a growing healthcare hub of Wyoming, and we're thrilled to see Casper College expanding opportunities for their students and our residents. After all, we hope these students will be future Wyoming Medical Center employees. The surgical tech program satisfies a very specific need in our facility and will help us fill much-needed positions in our operating rooms on both of our campuses. Programs like these provide opportunities for career growth in health care right here in Casper," said Wyoming Medical Center President and CEO Michele Chulick.
The primary role of a surgical technologist "… is to work with surgeons, anesthesiologists, registered nurses, and other surgical technologists in delivering patient care and assuming appropriate responsibilities before, during and after surgery." According to the Bureau of Labor Statistics, employment of surgical technologists is expected to grow 12 percent between now and 2026. As of 2017, the median salary for a surgical technologist in Wyoming is $43,740 or $21.03 an hour.
Casper College President Darren Divine, Ph.D., stated, "This is a good example of the role that community colleges play in supporting the educational needs of the community. We're very proud of this role bringing solutions to the business community and promising career opportunities for our students."
The AAS surgical technology program is accredited by the Commission on Accreditation of Allied Health Education Programs. For more information contact Jeffrey McCarty, interim dean for the CC School of Health Science, at 307-268-2495, or 800-442-2963, ext. 2495 or email at jeffrey.mccartycaspercollege.edu.
Subscribe
If you enjoyed this story, receive more just like it: