Big Game Migration Topic of Zimmerman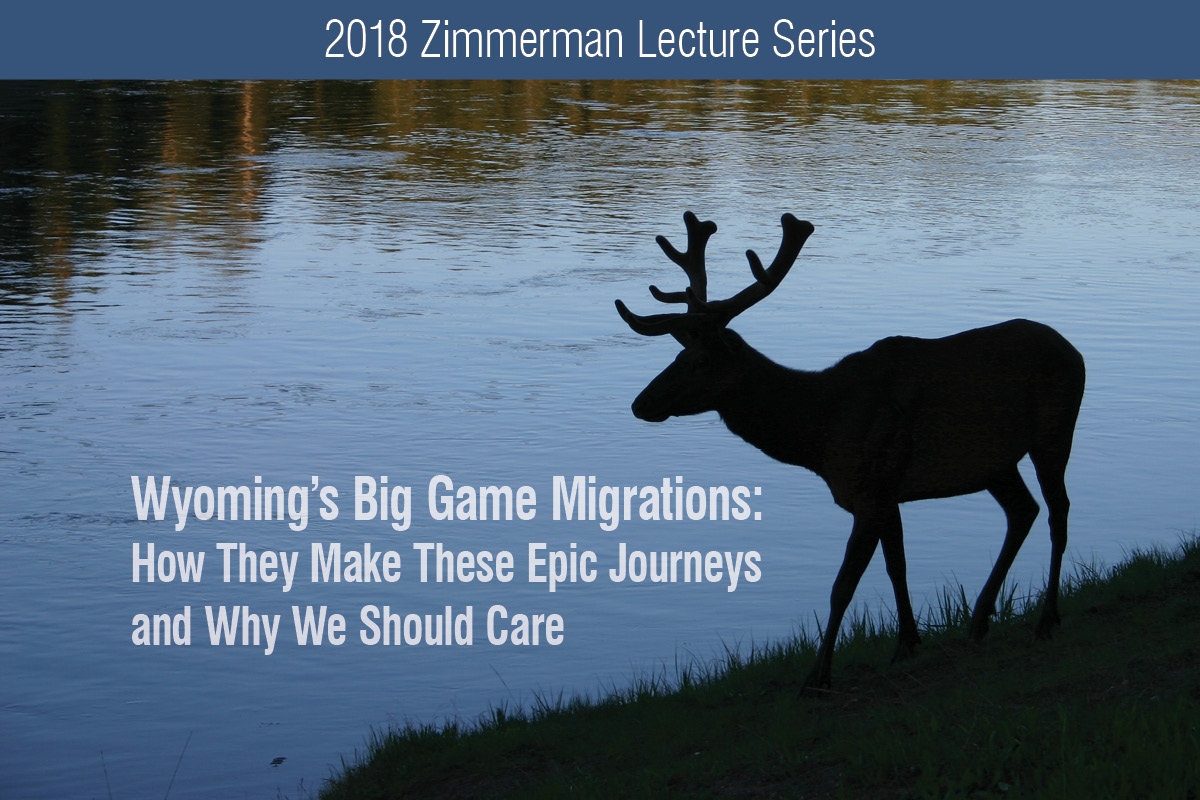 "Wyoming's Big Game Migrations: How They Make These Epic Journeys and Why We Should Care" is the title of the next presentation of the Zimmerman Lecture Series on Thursday, Nov. 29 at 7 p.m.
In his presentation, Jerod Merkle, Ph.D., will draw upon research conducted in Wyoming and elsewhere to describe how animals make these remarkable journeys, why migration is so beneficial to big game, and how we can conserve big game migration in Wyoming.
"Big game migration has fascinated humans for centuries. Migrating big game require vast landscapes, and in many cases, individuals must cross numerous fences and roads, and navigate rapidly changing, multiple-use lands. Migration is thus inherently difficult to manage and conserve," he said. "Moreover, while migration corridors were once viewed as a simple link between two disparate seasonal ranges, it is becoming clear that these corridors themselves are critical habitat," he added.
Merkle is an assistant professor and holds the Knobloch Professorship in Migration Ecology and Conservation in the Department of Zoology and Physiology at the University of Wyoming. He is a quantitative wildlife ecologist with broad interests in understanding how the movement of animals relates to environmental heterogeneity and change, and how these interactions scale to population- and landscape-level ecological processes. Merkle's research focuses include migration ecology, fitness consequences of behavior, how cognition and innovation influence foraging behavior, and conservation and management of large mammals.
The Zimmerman Lecture Series is free and open to the public and will take place in the Wheeler Auditorium, Room 103, in the Wold Physical Science Center located on the Casper College Campus.
Subscribe
If you enjoyed this story, receive more just like it: