Costalez Named as College's October Employee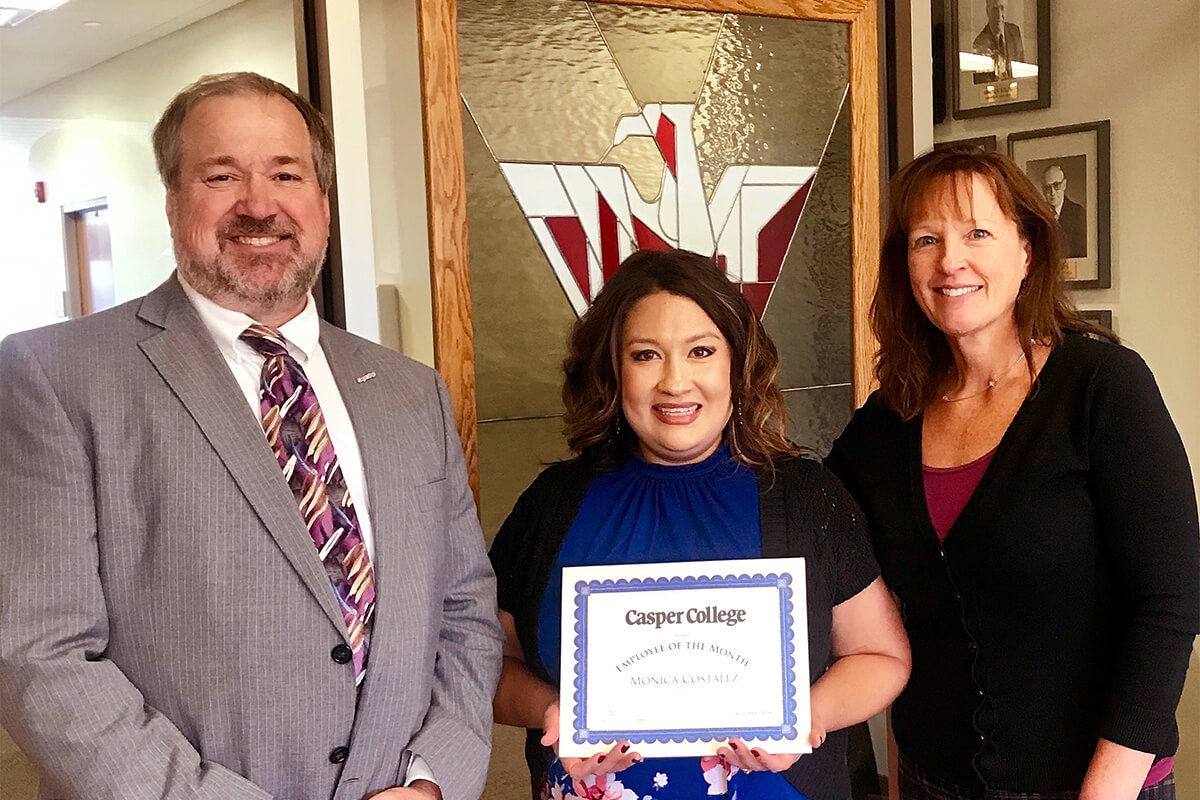 October employee of the month, Monica Costalez (center) poses with Darren Divine, Ph.D., president of Casper College and Donna Sonsesen, director of the Early Childhood Learning Center at Casper College. Casper College photo.
Monica Costalez has been named as the Employee of the Month at Casper College for October 2018. Costalez, an Early Childhood Learning Center teacher assistant, has been working full time at the college since August 2015.
Costalez was nominated by Tara Goltermann, ECLS teacher at Casper College. "Monica has shown herself to be a professional in every sense of the word. She meets not only the children's cognitive needs, but also their physical, social, and emotional needs. Over her tenure at the center, she has shown herself to be an outstanding employee and a huge asset to my classroom and the center as a whole," said Goltermann.
"Over the years, Monica has shown caring and patience for our little ones in the center," noted Donna Sonesen, director of the ECLC. "She is a hard worker and is extremely loyal to our program. We are very fortunate to have her on our team," added Sonesen.
The employee of the month is selected from nominations received by a selection committee and is based on a nomination and rating form with at least one letter of support.
Subscribe
If you enjoyed this story, receive more just like it: