Sharman Begins 18th Year as Head Coach of Volleyball Team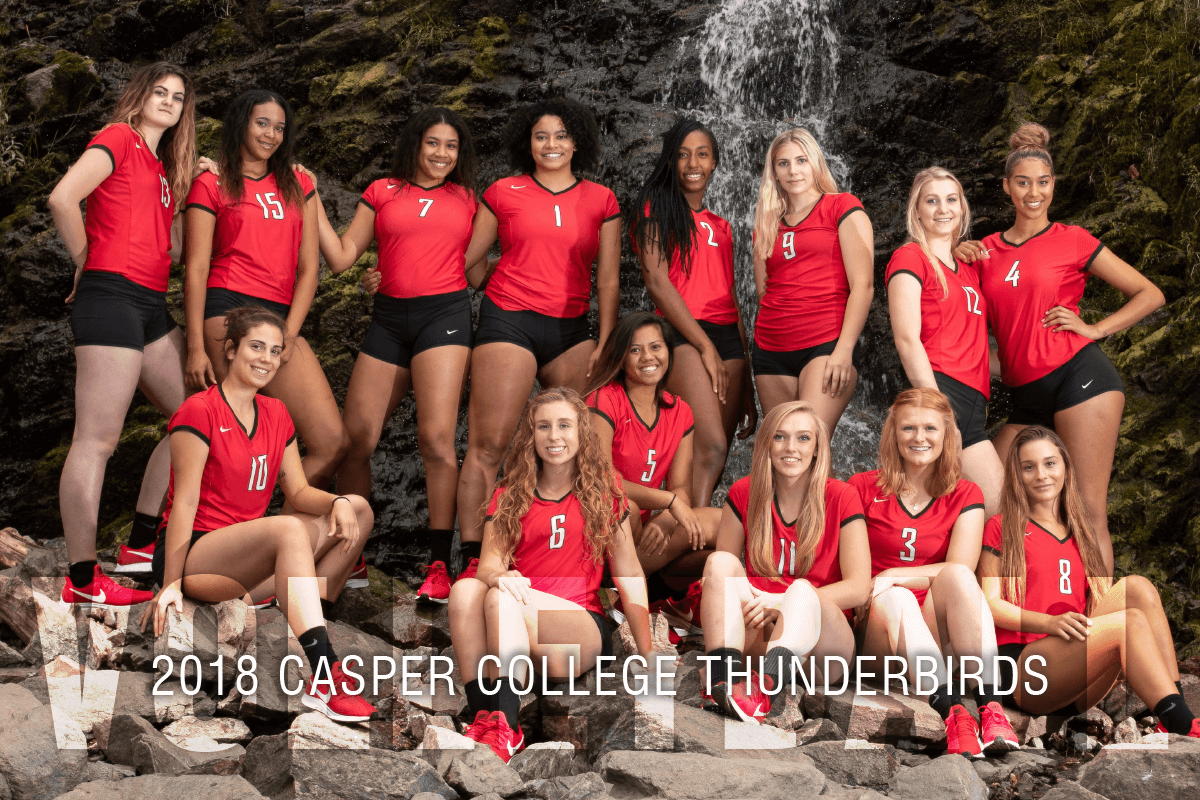 The 2018 Casper College Thunderbird Volleyball team.
Angel Sharman is beginning her 18th year as head coach of the Casper College Lady Thunderbirds Volleyball team. Along with Adrian McNamee, fourth-year assistant coach, the two see a fighting season for this year's team.
This year's group brings back five from last year's team: Tyler Speller, a 6'0 middle hitter from Aurora, Colorado; Emma Rogers, a 5'8" setter from Flagstaff, Arizona; Tasmyn Fahey, a 6'1" right side hitter from Christchurch, New Zealand; Giuliana Irvine, a 5'6" defensive specialist from Kailua, Hawaii; and Heather Rubis, a 5'11" outside hitter from Wright, Wyoming, rounds out the five sophomores on the team.
"We have five strong sophomores who will be leading this team," said Sharman. "As freshmen, they were very quiet, but they are showing great leadership on the floor with a strong work ethic on the court," she noted.
This year's team is taller than past teams, and Sharman believes that they will be "very strong defensively" once they get the blocking portion of the game in high gear. Each day Sharman and McNamee have the team work on their passing and serving, because as Sharman said, "Our ability to pass and serve is what is going to make or break us. On the plus side, we are a more aggressive serving team then we were last year."
Those new to the team are still getting used to the pace of college-level play, but Sharman and McNamee are excited with the group of freshmen joining this year's sophomores. "They are showing that they love to compete and are team players," Sharman said.
Those who have followed the T-Birds through the years know that defense has been a key component along with a determination to never give up. This year's team is no different in those two regards, according to Sharman. "They are showing that they love to compete and are team players. Practice has been enjoyable with the determination and grit of everyone. We are excited to see what this team does as the season continues," she said.
Subscribe
If you enjoyed this story, receive more just like it: