First Play of Season Features Farce, Fun, and Music at Casper College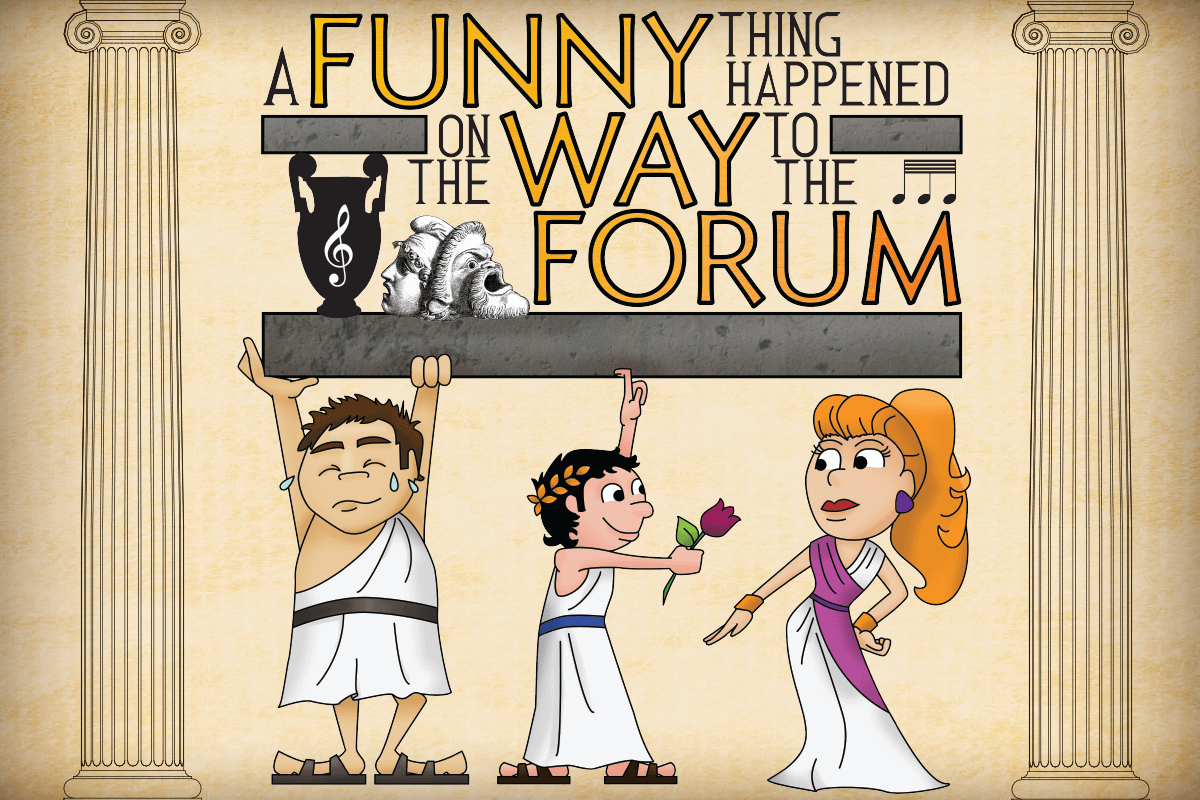 Tickets are now on sale for "A Funny Thing Happened on the Way to the Forum." The musical will run on the McMurry Mainstage October 4 through 6 and again October 10 through 12 at 7:30 p.m. Two matinees will take place on October 6 and 7 at 2 p.m.
"'A Funny Thing Happened on the Way to the Forum' is a quintessential Golden Age musical, with all of the fun, farce, romance, and madcap schemes we've come to associate with the genre," said William Conte, director. "The play has all the trappings of ancient Rome, but in reality, it has nothing to do with 'Julius Caesar' and everything to do with 'Caesar's Palace' and the traditions and schtick of American Vaudeville," he added.
The comedy musical tells the tale of neighbors living in three adjacent houses, with desperate lovers, scheming neighbors, and secrets behind every toga. Featured actors and actresses include Marty Scott as Pseudolus, Joshua Greene as Hysterium, Nicholas Johnson as Senex, Savannah Knight Meigs as Domina, Nicholas James as Hero, Caitlyn Kane as Philia, Samuel McCarty as Miles Gloriosus, Emerald Clark as Madame Lycus, and Charles McBride as Erronius.
With music and lyrics by Stephen Sondheim, the comedy musical originally appeared on Broadway in 1962. Nominated in eight categories, it won six Tony Awards including Best Musical. The 1995 revival was nominated in four Tony Award categories, including "Best Revival of a Musical" and won two Tonys.
"A Funny Thing Happened on the Way to the Forum" is recommended for ages 12 and up. Tickets are $12 for adults and $10 for students 5-18 and are available online at caspercollegearts.cc/event/funny-thing, at the box office between 10 a.m. and 5 p.m. Monday through Friday, by phone at 307-268-2500, or one hour before each performance, for that performance only.
The McMurry Mainstage is located in the Gertrude Krampert Center for Theatre and Dance on the Casper College campus.
Subscribe
If you enjoyed this story, receive more just like it: